Star Wars Squadrons is the second-best Star Wars game EA created after Fallen Order. Before, Motive Studios, announced that the title will not receive post-launch content. But it seems like they have backtracked their previous claim.
Developers released Update 3.0 for all platforms. The update has tons of changes and adds new content to the game. Major improvements to next-gen consoles included too. Xbox Series X|S now supports up to 120 FPS and 4K resolution. Variable Frame Rate support is on, while visuals and lighting quality on PS 5 are enhanced.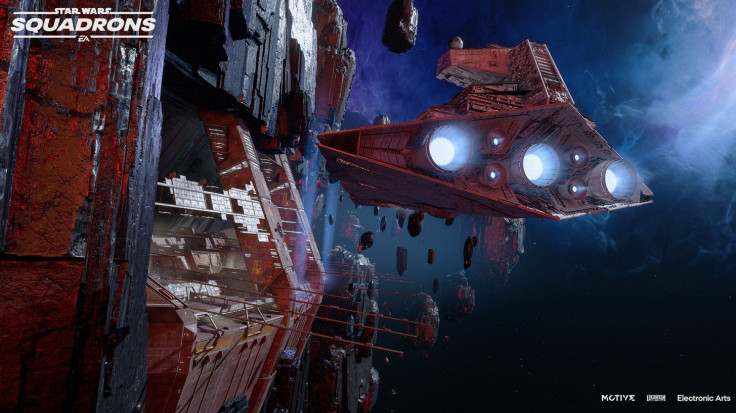 A brand-new map called Fostar Haven is added. You can play the map in solo and multiplayer modes. HOTAS now features 128 buttons. Four new components to starships are introduced as well.
The game will download and install the update automatically. All you have to do is enjoy the changes. The highlights of the update are mentioned below. Apart from optimizations, certain bug fixes are included. You can read about them on the official site.
UPDATE 3.0 HIGHLIGHTS
Added Fostar Haven as a map to Dogfight and Fleet Battles (Solo/Co-Op vs AI and PvP)
Added next-gen improvements

The game now supports up to 120FPS and up to 4K on Xbox Series X|S
Added an option for players on the Xbox Series X|S to prioritize enhanced visuals or enhanced performance
Improved visual quality and lighting on PS5
Variable frame rate support added for TVs and monitors that allow it

HOTAS support now allows for devices with up to 128 buttons (up from 40 buttons per device)
Reduced the Morale gain for AI kills while on defense from 4 to 3
Added four new components:

Boost Extension Kit has been added to the X-wing, Y-wing, TIE fighter, and TIE bomber
Prototype Piercing Torpedoes have been added to the X-wing, Y-wing, TIE fighter, and TIE bomber
Ion Rockets have been added to the X-wing, A-wing, TIE Fighter, and TIE Interceptor
Anti-Material Rocket Turrets have been added to the U-wing and TIE reaper