There's something strange happening in Rocket League, so who do we call? It's time to bring in the Ghostbusters with the Haunted Hallows event. This event starts today and is set to end on November 2. Charge those proton packs and see what this event has to offer.
With Haunted Hallows now live, that means Event Challenges are now available for everyone to complete. Like with the Llama-Rama, players that manage to finish each Challenge get to unlock a specific Haunted Hallows-themed item. These include:
Ghostbusters Wheels
Stay Puft Wheels
Ectoplasm Boost
Slimer Topper
Stay Puft Topper
Ghost Trap Topper
Ghostbusters Player Banner
Ecto-1 Player Banner
The Event Challenges also allow players to earn Golden Pumpkins which can contain items like the Nitro, Turbo, and even the Vindicator Series.
There's also going to be two new Limited Time Modes arriving with Haunted Hallows. The first is Haunted Heatseeker, which is already live. This is pretty much Heatseeker, but played in the Haunted Urban Arena. The second is Spike Rush, which takes place on night map variants. This one is set to begin on October 26.
Players that want even more frightening items for their car can go to the Item Shop. Here they can find items from Ghostbusters along with items from previous Haunted Hallows events. Also, prepare for the Ecto-1, the first licensed car that makes it way back to the Item Shop.
Season 1 Series
In addition to this new event, the Season 1 Series is live as well. This one started on October 19 and added new items to the game. One of these is the compact speedster known as Insidio. Take note that these are the first new item additions since Rocket League became free to play. With that in mind, Rocket League revealed that they want to bring new players up to speed.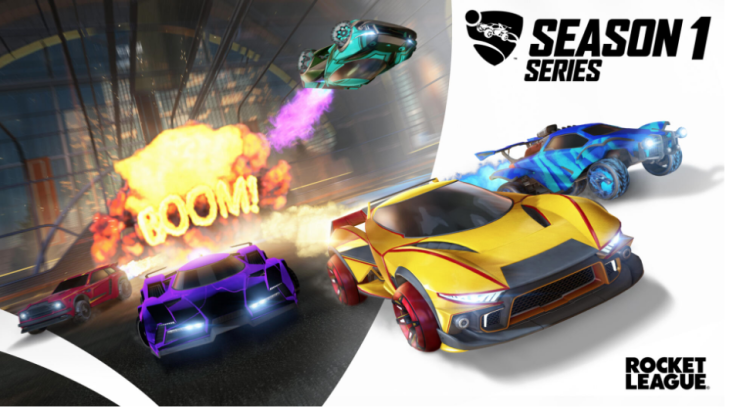 There are two way to unlock items, the first of which is through Blueprints. After playing Online Matches, players get the chance to receive a Blueprint. As the term implies, a blueprint shows what item can be built. In order to build the item from the Blueprint, just pay Credits and the item is then added to the inventory.
Be sure to keep watch on Blueprints that unlock Painted or Special Edition item variants. These are extra-rare versions that change the appearance of the item through different colors or even holographic effects. Blueprints, along with the items that players get from them, can be traded to other players on the same platform.
The second way to unlock Items is through buying them in the Item Shop.
So are you excited yet for these events? Will you buy the Ecto-1 for your Rocket League matches? Let us know your thoughts in the comments section below.