Are you excited for the Final Fantasy 7 Remake yet? Well, here's even more good news. A pre-order bonus gift is available and exclusive on the Square Enix Store. If you pre-order any edition of this highly-anticipated game, you get a Final Fantasy 7 Remake lanyard for free. Now, before you roll your eyes, it's not just any lanyard. It has beautiful images of the game's characters like Cloud, Aerith, and Barret.
Final Fantasy 7 Remake is a re-imagining of what is considered as one of the most visionary games ever made. The game is set in the Shinra Electric Power Company-controlled city of Midgar. A former elite soldier by the name of Cloud Strife makes the decision to help the anti-Shinra organisation Avalanche, unaware of its consequences.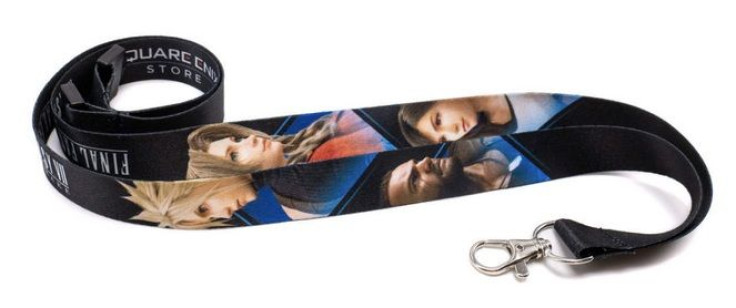 So, how do you get the free bonus? Well you can get it by pre-ordering any of the game's editions. The first is the Final Fantasy 7 Remake Standard Edition. Meanwhile, the Final Fantasy 7 Remake Deluxe Edition comes with the base game and includes in these add-ons:
A Sephiroth Steelbook Case
A hardcover art book featuring stunning concept art
A Mini-Soundtrack CD
Summon Materia DLC that lets you summon Cactuar in game
Then there is the Final Fantasy 7 Remake 1st Class Edition, which is exclusive to the Square Enix store. It has everything in the Deluxe Edition and adds these cool extras:
Summon Marteria DLC that lets you summon Carbuncle in game
A Play Arts Kai Cloud Strife and Hardy Daytona box set (bundled separately)
You're probably asking yourself what if you've already pre-ordered the game before this announcement? Well don't worry, the free bonus item is going to be added to any existing pre-orders.
Fan requests for a Final Fantasy 7 remake followed rumors that started sometime in 2014. Square Enix officially announced the remake a year later at E3. Hyping up the excitement for the game was the news that many of the original people involved were making a return as well. Original character designer Tetsuya Nomura, for example, returned not only as the main character designer, but also the director. The original director, Yoshinori Kitase, now serves as the Producer. Kazushige Nojima also returned to write new material. Given the scope of the remake, the decision was made to release this new version as a series of episodic games to ensure that no original content would be cut or removed.
Final Fantasy 7 Remake releases on March 3, 2020.