A brand new trailer for Pokémon Ultra Sun and Ultra Moon was released and it gives more insight into the story of the Gen 7 games.
Pokémon fans already knew that Ultra Sun and Ultra Moon would re-tell the story of Alola focusing on Necrozma , the Legendary Pokémon that didn't have a role in Sun and Moon but now we have new footage that shows more differences between the two games.
Check out the brand new Pokémon Ultra Sun and Ultra Moon trailer below.
The new Ultra Sun and Ultra Moon trailer starts off showing cutscenes that look familiar to the original Alola adventure but that quickly changes when new character appear in matching clothes that could mean the emergence of a new Evil Team.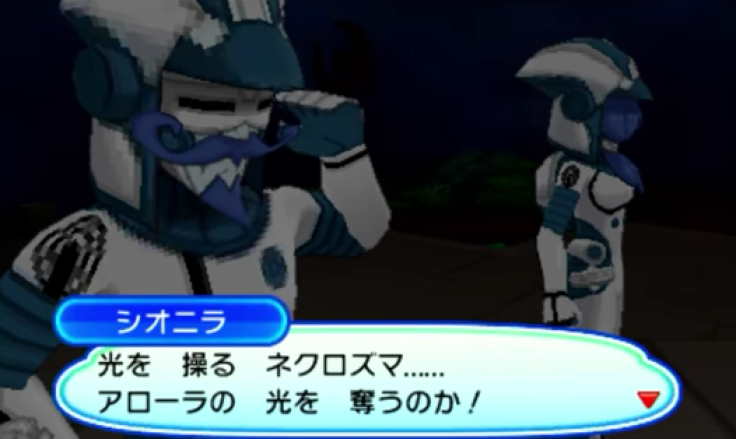 The character on the left is named Shionira and he and his cohort have odd robotic looking armor on. This could be a new Evil Team but we do get to see Guzma briefly in the trailer so perhaps Team Skull isn't completely gone in Ultra Sun and Ultra Moon.
We then get to see some of the cutscenes from past trailers like Lunala fighting Necrozma, the two new Ultra Beasts and the confirmation that both Guzlord and Xuritree will be in the game.
Fans even get to see Guzlord appear in front of Nanu in what is supposed to be the final battle against the Ultra Beasts.
These aren't the only changes to Alola Pokémon fans will experience. Past trailers revealed the new Mantine Surf Pokéride and that there will be parts of Alola that will be explored that wasn't in the first games.
But not all things are changing as the Poke Pelago and Festival Plaza are seemingly returning for trainers' return to Alola.
Pokémon Ultra Sun and Ultra Moon release for Nintendo 3DS Nov. 17.
So what do you think of the new trailer for Ultra Sun and Ultra Moon ? What do you hope is different from the last games? Let us know in the comments section below.
Pokémon Ultra Sun and Ultra Moon
Pokémon Ultra Sun & Moon Review: New Features Make Up For Muddled Story
Pokémon Ultra Sun and Moon's new features and additions ultimately make this a worthy game for Pokémon fans despite the story's pitfalls.
Difficulty is challenging
Post game is great
New features and additions are welcome
Story is muddled
Not enough changes