When Pokémon Go was first launched it created a lot of excitement. This was mainly because, at the very least, it showed what it would feel like to meet and catch Pokémon. Since then a number of improvements have been made, though they were focused mainly on gameplay. It seems that the Pokémon Go team has something up its sleeve as at it plans to roll out improvements for the augmented reality aspect of the game. These features are known as Reality Blending and PokéStop Scanning.
Reality Blending
There's no question that over the years Pokémon Go has improved to the point that Trainers can now have a Buddy Pokémon. This is a Pokémon that players can walk, play, and even take snapshots with. If you've played the game, you'll probably notice that when you see the Pokémon, they appear more as an overlay. All that is about to change with this new feature.
With Reality Blending, what's going to happen is that Pokémon are now able to move behind objects, whether partially or completely. That's right. Your Pokémon can now peek from under the bed or even jump from behind the couch.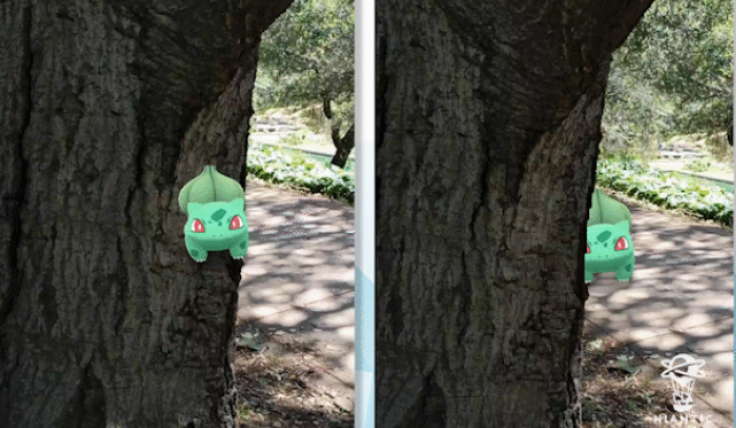 Making this possible is the latest AR functionality of devices like the Samsung Galaxy S9, Samsung Galaxy S10, Google Pixel 3, and Google Pixel 4. Seeing as how only a select few devices have this functionality, this means that the initial roll out is going to be limited for those devices. In a statement, the team gave an assurance that this feature is going to be released "to more devices so more Trainers can share even more experiences with their buddies in the real world."
PokéStop Scanning
In order to better improve the AR features of the game, the team said that they are working to develop a 3D map of existing PokéStops and Gyms. To make this possible, the game is going to have an opt-in feature known as PokéStop Scan. This is initially going to be available to Trainers who are Level 40 sometime in early June. After that it's going to be rolled out to more players by level.
So what does this feature offer? Trainers are going to be able to upload videos of real-life PokéStop and Gym locations. Once Trainers opt-in they can also record a video of the real-life location of a PokéStop or Gym. Each video can be taken from different angles, but can only be a maximum of 30 seconds long.
Through these videos, the team can then make dynamic 3D maps of the locations, along with gaining a better understanding of how virtual objects persist and how they relate to each other. This understanding will go on to improve the overall AR experience.
A Flawed But Magnificent Experience
Pokémon Go has swept the country but is the mobile game worth an install? Despite its flaws, Pokémon Go really delivers the Pokemon-capture experience.
As Close To Living Pokémon Fantasy As It Gets
Active And Engaging Experience
Lots Of Mon And Events
Battles Aren't What Fans Expect
Very Grindy