Pokémon Go is partnering with Verizon to offer Trainers in the US a Special Weekend Event. The event is happening on November 7 from 11:00 AM to 2:00 PM, local time. However, there's going to be a ticket needed in order to take part in the event.
Features of this event include:
Complete the event Timed Research to:

Earn XP, Stardust, three Incense, a Star Piece, and 100 Charizard Mega Energy.
Get encounters with Chansey, Spoink, Absol, Bronzor, Gible, and Sewaddle.

​These Pokémon are going to be attracted to Incense during the event:

Bulbasaur
Charizard
Squirtle
Pikachu
Unown V
Unown Z
Sableye
Patrat
Minccino
Ferroseed

Those lucky enough can encounter a Shiny Ferroseed.

A Shiny Unown is not going to appear during this event.
Incense activated during the event lasts for one hour.
In order to get a ticket for the Special Weekend, Trainers need to sign in to the Verizon Up rewards program app using their Verizon ID or mobile phone number. Take note that only one ticket can be redeemed for each Pokémon Go account. In addition, codes are personal and can't be transferred. If you're eligible, you can unlock your tickets here.
Here are other details on the tickets:
Tickets are available in the Verizon Up app for eligible Verizon users starting on October 20 at 9:00 AM EDT and ending on November 7 at 2:00 PM EST.
Once you claim your tickets through Verizon, Trainers need to redeem them through the Niantic Redemption portal here.

The redemption period is from October 20 at 9:00 AM PDT to November 7 at 2:00 PM EST.
Making this Special Weekend even more exclusive are the Verizon avatar items which are going to be available beginning on October 20. To get the codes for the avatar items, Trainers simply need to sign in to the Verizon Pokémon Go page here. After that, players will receive these avatar items:
The Verizon Mask avatar item
The Verizon Hoodie avatar item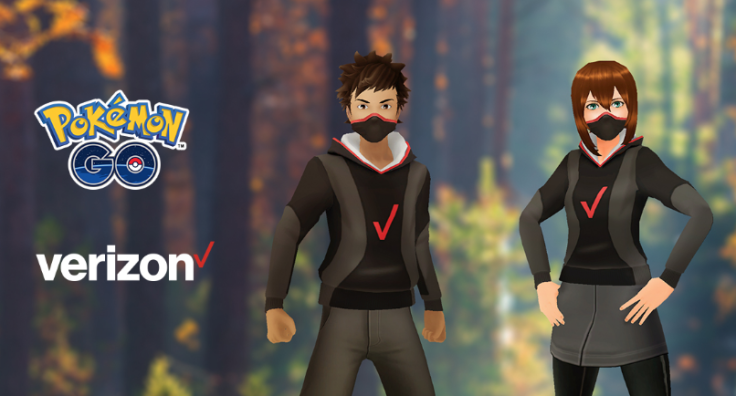 So what else is being offered? Starting on October 20, Trainers located in certain regions across the US receive a Sponsored Verizon Gift upon spinning select PokéStops for the first time each day. Trainers can open these Gifts to get in-game items while also getting a special message from Verizon.
There are also select Verizon stores around the US that are going to become Sponsored PokéStops or Gyms in Pokémon Go. All Trainers can spin these Verizon Sponsored PokéStops to receive Sponsored Field Research tasks.
Excited yet for this upcoming Special Weekend event? Let us know your thoughts in the comments section below.
A Flawed But Magnificent Experience
Pokémon Go has swept the country but is the mobile game worth an install? Despite its flaws, Pokémon Go really delivers the Pokemon-capture experience.
As Close To Living Pokémon Fantasy As It Gets
Active And Engaging Experience
Lots Of Mon And Events
Battles Aren't What Fans Expect
Very Grindy