Pokémon Go revealed that Buddy Adventures are coming soon to the hit mobile game. This new feature allows trainers to explore even more while also growing and bonding with their buddy. The feature is expected to roll out worldwide by 2020.
Buddy Adventures hope to elevate the bonding experience when it comes to Trainers and their buddies. These adventures let you know your Buddy Pokémon's mood as you increase your Buddy Level by playing with them, feeding them, and even battling with them. In addition, when you swap Buddy Pokémon, it no longer resets progress toward earning Candy. As with any great Pokémon Trainer, you'll realize that the world becomes richer with a Pokémon by your side as they grow with you and help you along your journey.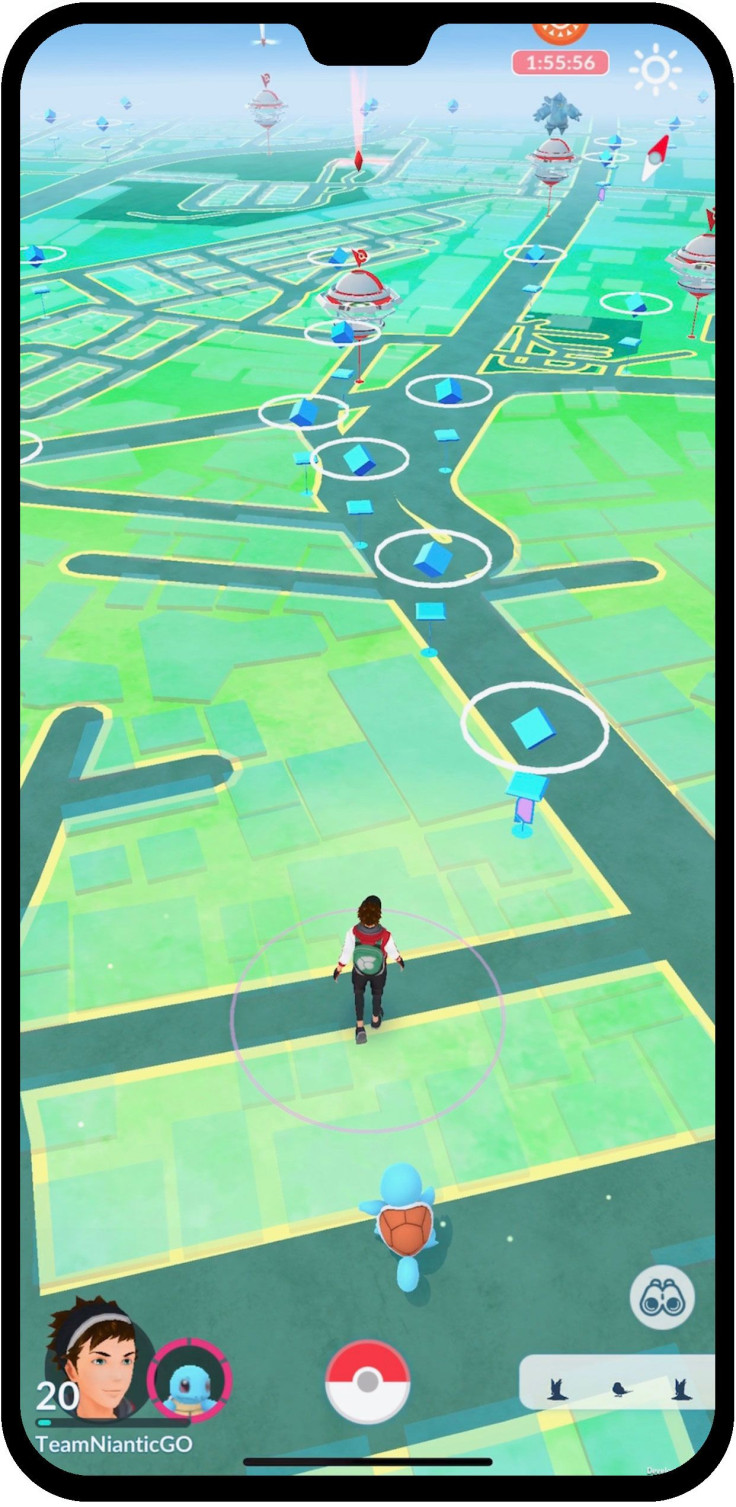 So how does the Buddy Adventure system work?
First, you need to feed your buddy Berries. This should increase your Buddy Level to Good Buddy. This means you'll see you buddy on the map following you. In order to feed your buddy, simply go to the buddy profile page and the tap on Play and then start interacting. The buddy profile page allows you to give your buddy a quick treat.
It's important to know that each Pokémon comes with different quirks and ways to express itself. You need to watch closely in order to see a diverse range of movements and expressions. While feeding is important, you also need to play with your buddy. You can watch what your buddy does when you interact with it using AR+ mode. Be sure to turn on AR+ in your Settings and see how your Pokémon reacts.
Unlock New Perks
As you and your buddy get even closer, your Buddy Level increases. Once this happens, you can unlock new Perks together. The Buddy Levels are:
Good Buddy

Your buddy joins you on your map view.
You'll be able to see how your buddy feels on the buddy profile page.

Great Buddy

Your buddy helps out during Pokémon encounters.
Your buddy can also bring items to help you on your journey.

Ultra Buddy

Your buddy helps you explore the world around you by letting you know about interesting places nearby.
Your buddy brings you Souvenirs, which you can keep track of on the buddy profile page.

Best Buddy

Your buddy sports a Best Buddy Ribbon to show off to everyone just how close the two of you are.
You buddy gets a CP boost in combat as long as they're still assigned as your Buddy Pokémon.
Become Friends
Just how do you become friends with your buddy? Well, you can do so by earning Affection, which is measured by hearts. Hearts are earned when you and your buddy explore the map, when you battle with your buddy, play with them, and feed them. You can also earn hearts by taking snapshots. The more affection you earn, the better your buddy's mood is going to be.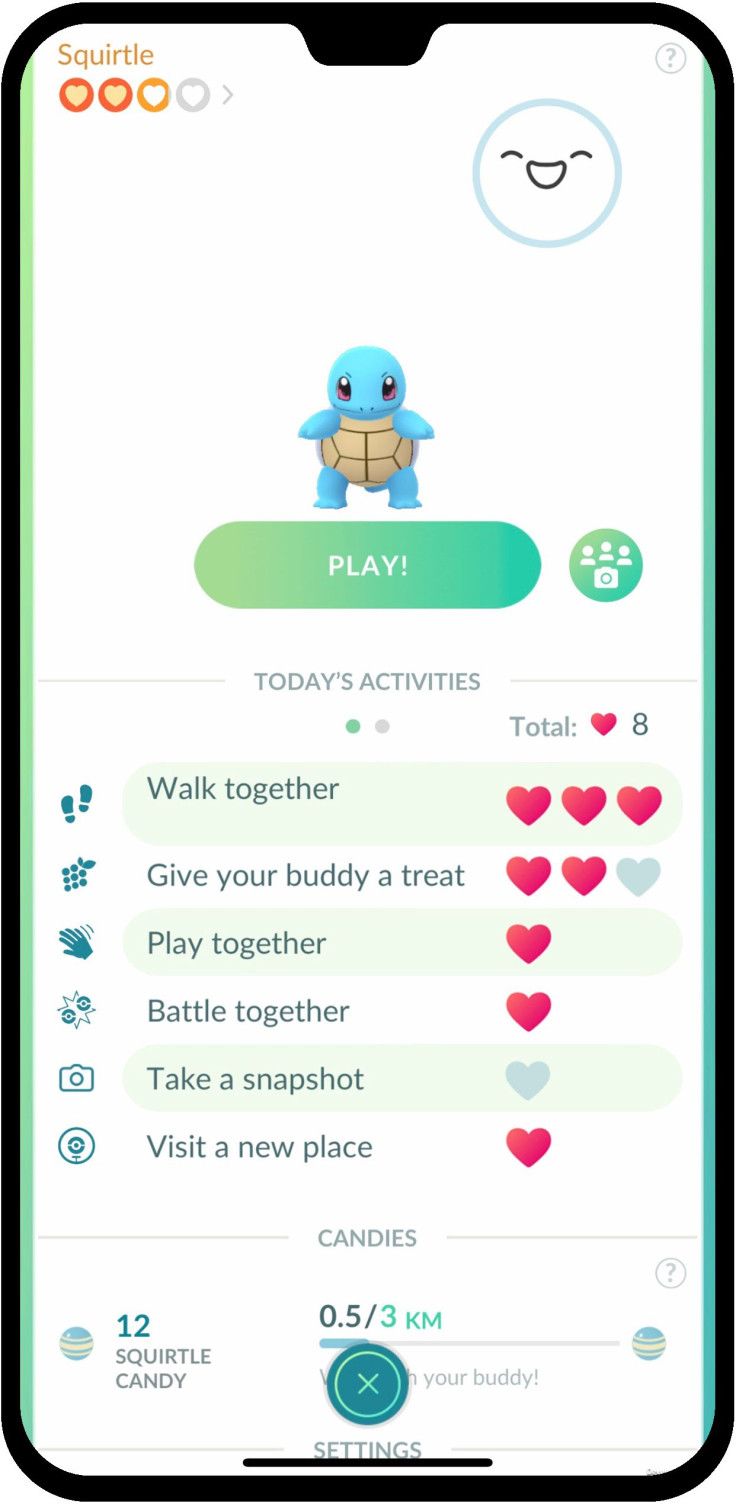 Once you reach the highest mood, which is excited, you get to unlock these Perks:
The distance it takes for your buddy to find Candy is cut in half.
The number of hearts earned per action doubles.
Trainers can earn bonus hearts.
All of the needed information can be found on the buddy profile page. Here you can see your progress toward finding Candy and your buddy's current mood. You can even see a chart of daily activities that you can do to earn affection with your buddy. Finally, you can also see your Buddy Level along with the history of other Pokémon who have been your buddy and the adventures you've shared together.
Once Buddy Adventure is pushed live, there are a lot more things to look forward to. For example, you and you buddy are soon going to be able to meet fellow Trainers' buddies through the upcoming Shared AR Experience mode.
Are you excited for this upcoming feature yet? It's all the more reason to catch them all.
A Flawed But Magnificent Experience
Pokémon Go has swept the country but is the mobile game worth an install? Despite its flaws, Pokémon Go really delivers the Pokemon-capture experience.
As Close To Living Pokémon Fantasy As It Gets
Active And Engaging Experience
Lots Of Mon And Events
Battles Aren't What Fans Expect
Very Grindy