Is your Instagram app crashing or not opening? You aren't alone. The app hasn't been working properly for a lot of people. Find out how you can troubleshoot or fix the issue, here.
Starting late Monday night, Instagram users began complaining on social media about problems with the Instagram app. The issues ranged from problems with getting the app to open, to it crashing once it got started.
Instagram acknowledged on Twitter that there were problems with the app for a "small number of people" and gave instructions on how to fix issues with the app. However, the suggestions weren't working for everyone. Around 10 am ET, downdetector.com reported increased problems with the app that at this point, appear to be unresolved.
While I've tested Instagram on several different devices of my own and personally haven't run into any problems, spend a few minutes on Twitter and it becomes very clear that Instagram users are facing a major problem. According to International Business Times, the outage is affecting users in the U.S., Japan, Australia and Southeast Asia.
How To Fix Instagram App Not Working, Crashing Or Not Opening
Instagram has yet to comment on when the app will be fixed, but they have provided a solution that is working for some and we have a solution as well for those who absolutely need to get on Instagram.
Solution #1
If you haven't tried it yet, the company suggests deleting the Instagram app and reinstalling it on your device. For some users, this has fixed the problem with the app not opening. However, other users on Reddit have reported that while the Instagram app will initially work after redownloading, as soon as the app is closed, it begins crashing again. If you haven't tried it, though, we would suggest doing that first.
Solution #2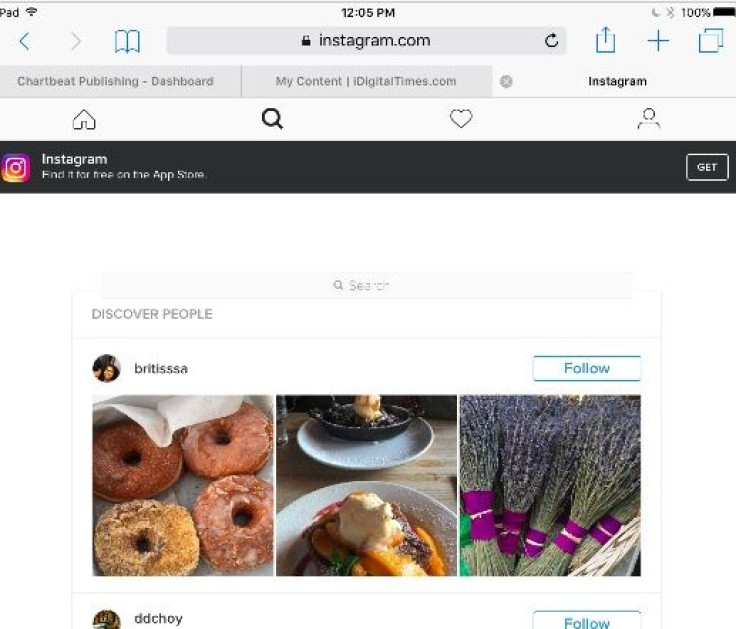 The other solution, if you can't get Instagram to work but need to access it on your mobile device, is to visit Instagram via your mobile browser. Since Instagram does have a web version, you only need to visit Instagram.com on your mobile browser (e.g. Safari, Chrome) and log in with your account credentials. The website version of Instagram looks very similar to the app and will allow you to post, favorite or respond to posts just like you can in the app.
As more is learned about the problem with Instagram or if a better solution is presented, we'll be sure to update this post. Also, if you have found a way to get the Instagram app working again on your device, feel free to share it with us in the comments below