Since the holiday season is getting closer and closer, you might already be thinking about what to gifts to purchase for your loved ones. There are many gifts catered toward gamers and it could be hard to decide which ones to pick. But, if you're friend loves the Elder Scrolls series, and especially Skyrim, then you're in luck. Here are five unique gift ideas inspired by the game.
NOTE: If you buy something through this post, Player.One may get a share of the sale.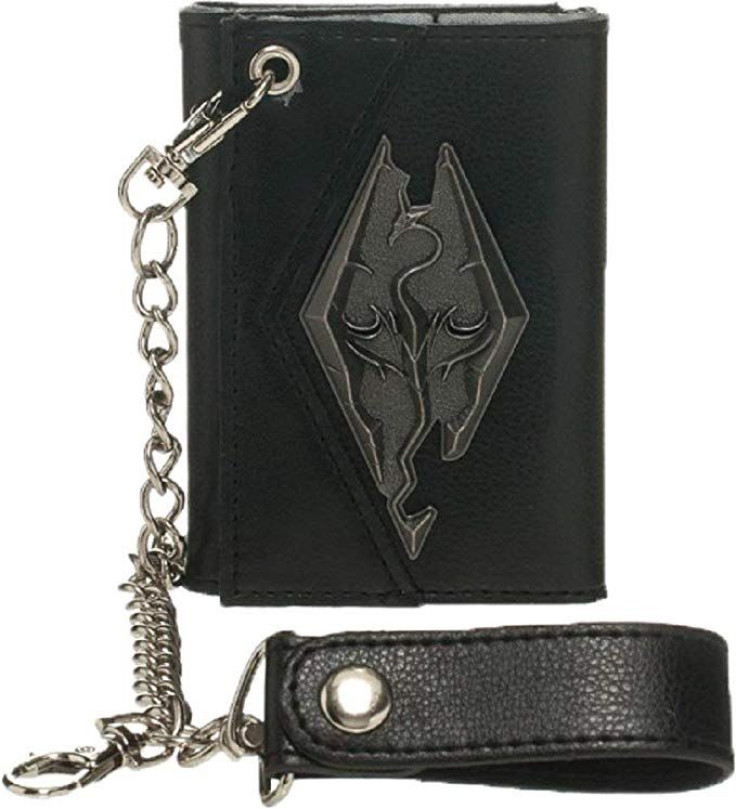 If your friend sided with the Imperial Legion, he or she would appreciate to show off the love for the game with this trifold Imperial Legion themed wallet. This wallet does a great job of keeping Septims (money) safe from the prying eyes of people.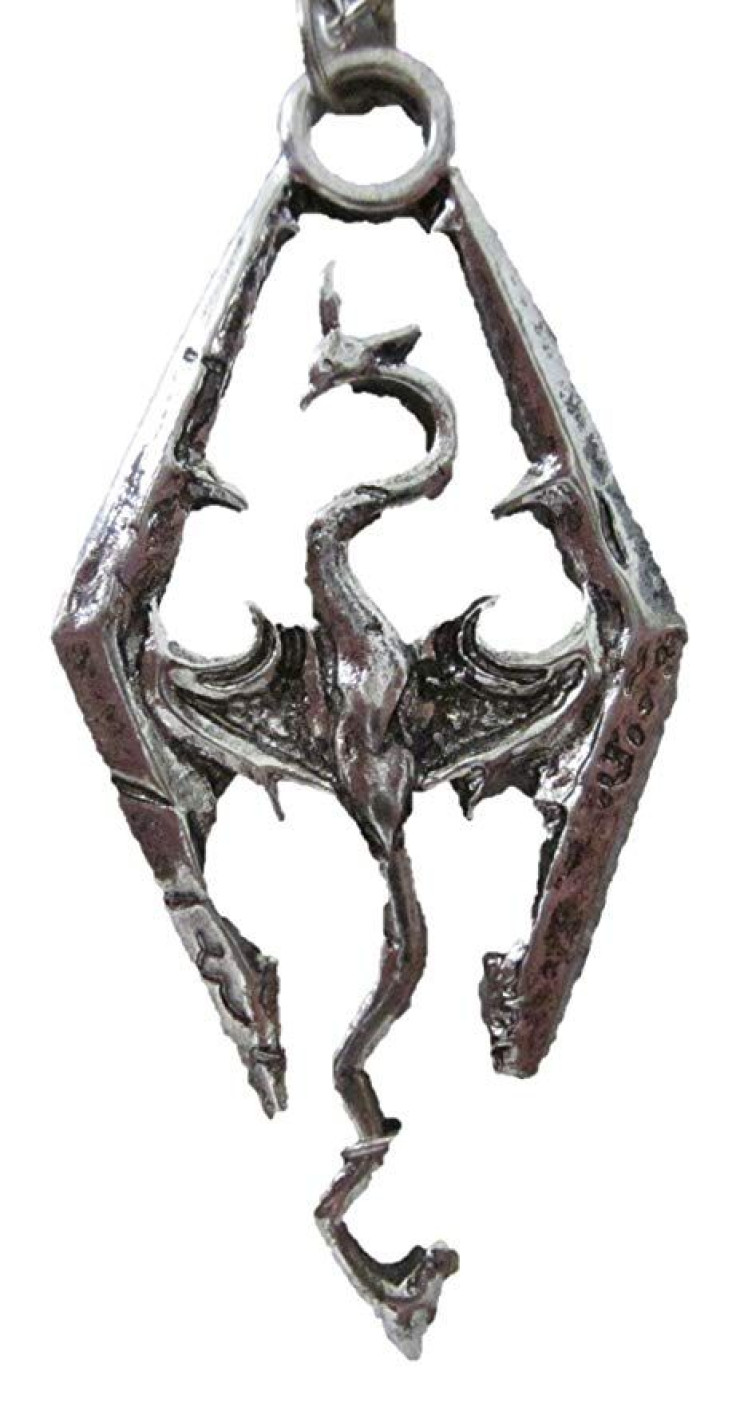 We're back with the Imperial Legion again, but this time it's a pendant that your friend can rock. The pendant can be sported in a fashionable way to show off that your friend plays Skyrim. The pendant is silver in color and measures about seven centimeters. It also comes with a 20-inch chain.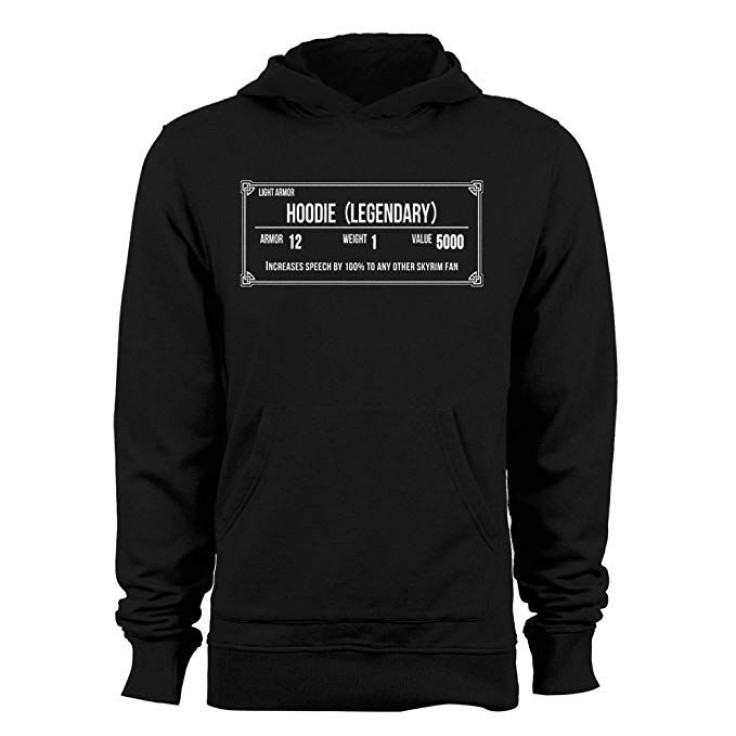 This classic and comfortable hoodie is exclusively printed by GEEK TEEZ. The hoodie is crafted used high quality, super soft cotton, and is printed in-house using water-based and environment-friendly inks. The hoodie print shows off the iconic Skyrim stats label that the Skyrim fan in your life will love to equip.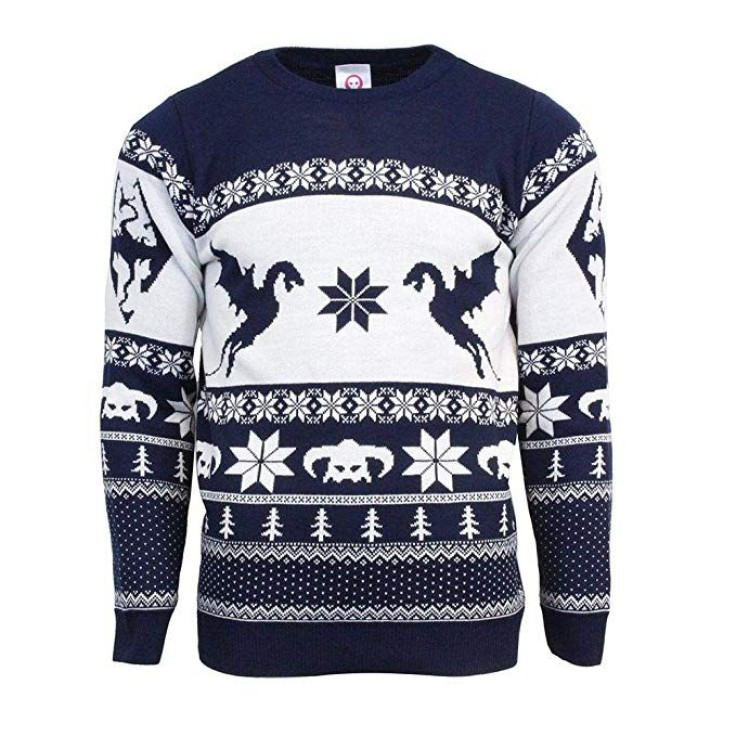 Since Christmas is just a few weeks away, ugly sweaters work great as gifts. However, this Skyrim themed ugly sweater does not look ugly at all. It looks freaking cool! The ugly sweater feature two dragons (hopefully Alduins), the iconic Dragonborn helmet, and the Imperial Legion logos on the sleeves.
Skyrim Septim

Amazon
If your friend is a collector, he or she will definitely appreciate this Septim replica inspired by the Elder Scrolls games. These coins are made from light-weight metal and feature the Imperial Legion logo. A very unique gift idea indeed.