Hell Let Loose players are in for a treat because they can download three new helmets for free as part of the Near Miss DLC.
Free Helmets
The Near Miss DLC for Hell Let Loose contains three new helmets:
M1 Battle Damaged Helmet (US)

M42 Battle Damaged Helmet (German)

SSh-40 Battle Damaged Helmet (Soviet)
The design team did a pretty good job of creating helmets that look like they've been heavily damaged by war. It's also good to know that they're being offered for free.
Paid DLC
Now, for those who don't mind spending $4.99, the Battle Scarred DLC is up for grabs as well. This DLC includes two German Infantry Outfits that players can use: the Heer Veteran Jacket and Heer Shirt. The former reflects the harsh realities of war, though the user can wear it with pride knowing the history behind it. Meanwhile, the latter is more of a casual outfit meant to provide relief from the mid-summer heat.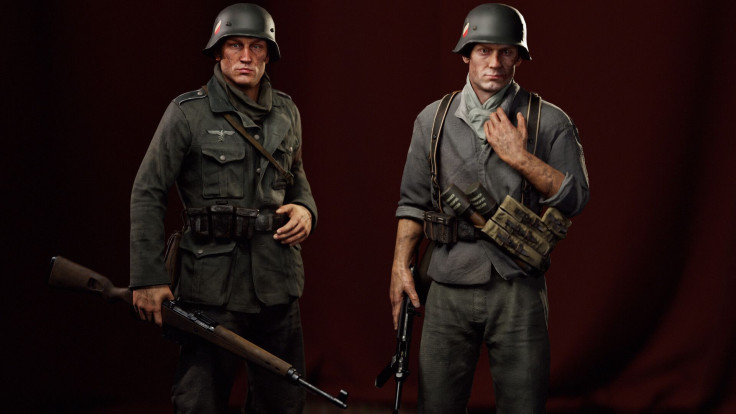 New Update
Aside from the new DLCs, Hell Let Loose received a new patch recently. Update 13.5 brought UI improvements, such as a new animated loading screen and cinematic character selection menu.
Here is the changelog for Update 13.5:
HUD/UI
Updated credits

[Fixed] Hovering over the Russian Anti-tank loadouts reduces UI size in the Barracks
OPTIMIZATION
Performance improvements to Kursk
EFFECTS
[Fixed] Environmental fire emitting red beams of light on multiple maps

[Fixed] [Hill 400] Specific burning AT gun wreck presenting noticeable lighting issue
SOUNDS
Added an updated frontend music track for the character selection menu
ANIMATION
New benchmark first and third-person reload animations for the MP40, M1 Garand, and Tokarev TT33

Improvements to the player's sprint and crouch animations for the third-person base rifle animation set

Added new aim offsets when the player is sprinting and looks up and down

[Fixed] The Player model T-posing when deploying an ammo box / explosive ammo box

[Fixed] [TPP] Rocket Launchers flip 90 degrees when the player holding it is shot
VOIP IMPROVEMENTS
[Fixed] The VOIP volumes are reset after the map changes
BUG FIXES
Game Crash

[Fixed] Player may crash when attempting to deploy on Kursk

Weapon

[Fixed] [FPP] Issue with the MG42 disappearing while mounted and ADSing

[Fixed] German flamethrower is invisible in first person

General

[Fixed] Instances of German helmets presenting texture issues

[Fixed] Some instances of experience earned in-game not being saved

[Fixed] Some players lose focus of the scoreboard after choosing and resigning from the Commander role

[Fixed] Barricades becoming invisible after 300m and not protecting the player

[Fixed] Player uniform preview defaulting to Preset #1 even if Preset #2 has been selected
So, are you going to download the new DLCs for Hell Let Loose soon?