Guild Wars 2 developer ArenaNet has implemented a new system for World vs. World (WvW) battles where players will get new and better rewards for active participation.
Players who actively engage in the Eternal Battlegrounds, such as assaulting/defending towers, keeps, and castles, will now get better rewards. Things that they can get include rare equipment, WvW Skirmish Claim Tokens, and Grandmaster Marks.
Additionally, players who want to get into the silver- and gold-tier rewards will have to be more proactive by capturing objectives, defeating guards, and eliminating opposing players. This new system doesn't touch any other aspects of WvW, however.
The Guild Wars 2 dev team has stated that they have two primary goals for this system. First, they want to emphasize that active play contributes to team success. Second, they hope that this system correctly incentivizes battles in Guild Wars 2. By scaling rewards based on upgrade status and participation, players will be more inclined to engage in direct conflict rather than wandering from one point to another.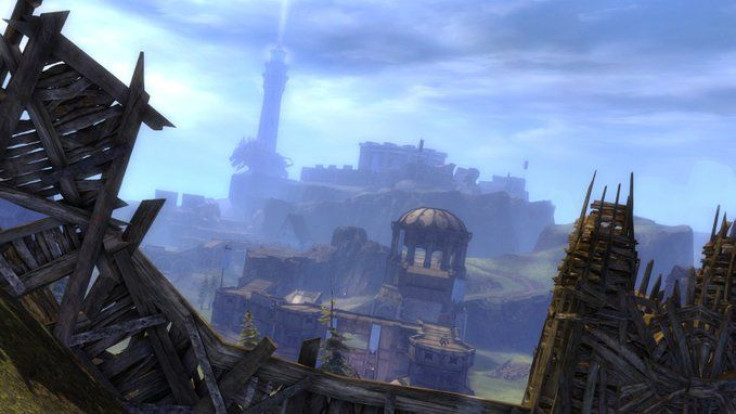 Changelog
GENERAL
Unlocked outfits, gliders, mounts, miniatures, and mail carriers can now be favorited by clicking the heart that appears on the top right of the skin in the corresponding tab of the Equipment panel.

A new Randomize checkbox has been added to the Outfits, Glider Skins, Mounts, Miniatures, and Mail Carriers tabs. When this option is enabled, players will see the following behavior:

Each time a glider or mount is summoned, a random favorited skin will be used. If no favorites have been set, a random unlocked skin will be used.

Each time you load into a map, random favorited outfits, miniatures, and mail carriers will be selected and applied. If no favorites have been set, random unlocked skins will be selected and applied.

A new button that allows players to randomize their skins or dyes has been added to the Wardrobe and Dyes tabs of the Hero panel.

Changes are not applied and do not cost Transmutation Charges until you accept them.

Players can now choose to randomize their appearance when using Total Makeover Kits and Self-Style Hair Kits.

Improved the loading performance of the Wardrobe and Fishing tabs.
PROFESSION SKILLS
Mantras

Mantras will again need to be prepared before gaining access to their charges.

Firebrand mantras will have a more powerful final charge.

Mesmer mantras will grant an effect upon finishing their initial casting time.

In PvE maps, firebrand mantras will automatically prepare when out of combat and not on cooldown.
So, are you going to actively participate now in Guild Wars 2 WvW battles?