Golf Clash just dropped a sizable update, but some players are having problems with the game crashing or getting the update to load. Find out how to fix these issues, plus see everything that's changed in version 2.1.7.
Golf Clash has been a mobile favorite since its release last winter. With over a year on the app store, the devs have just dropped a sizable update for the game that's brought its share of problems as well as new features. For those who are having issues with the Golf Clash update not working or loading properly, the support team has offered some solutions that may fix the issue. Below we've put together a guide on what to do if you are having problems with the new Golf Clash update, plus a breakdown of everything that's changed in the February 2.1.7 patch notes. Check it out below.
How To Fix Golf Clash Update Download Problems

For those experiencing issues with the download stopping other issues getting the new Golf Clash Update, the devs have offered the following advice for getting the app working again.
Close the Golf Clash app out entirely.

Open the App Store app on your device.

Tap on the "Updates" tab at the bottom of the screen

Refresh the update screen

Find the Golf Clash update and tap on it.

Once update has completed, try opening the app again
If issues persist, you can also try the following:
Shut your phone down entirely - once you've powered your phone all the way down, turn it back on and then retry downloading the update

Delete the app and reinstall - do NOT do this if your account is not linked to Facebook or Game Center as you will lose all your data, but if your account is linked, sometimes reinstalling an app is the best way to resolve update problems.
Golf Clash Crashing Issue
Golf Clash support team has confirmed on Twitter that there is an issue with the app crashing for some users and that a fix is on the way. If you are experiencing issues with in-game crashes, it may be best to wait for a fix before continuing to play.
Golf Clash February 2018 Update: Everything That's New In Version 2.1.7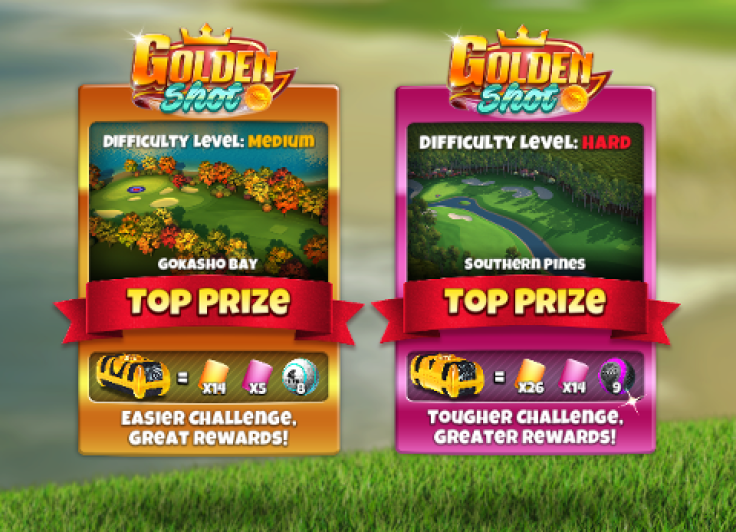 New Golden Shot Levels - two new difficulty levels have been added to the Golden Shot: Medium and Hard. 5 Golden Shot prizes are now available in each difficulty level for a total of 10 Golden Shot prizes available for every player.
Medium difficulty - Bigger prize rings and slower wind speeds.

Hard difficulty - Smaller prize rings, faster winds, but bigger prizes!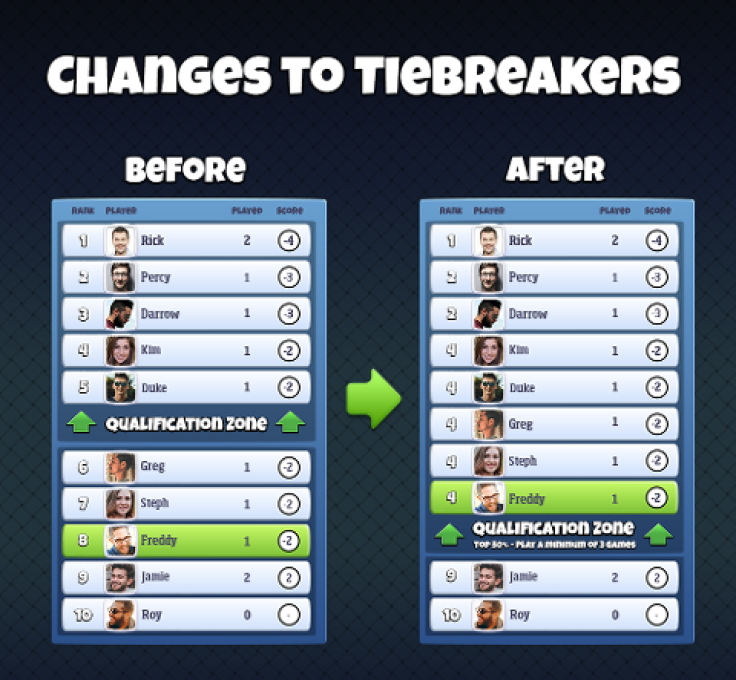 New Tournament Tiebreakers - new tiebreaker system will reward high-quality play rather than your ability to rush through and complete a round as quickly as possible. Two new rules have been added and here's how they work:
1) Impressive scores - Following the normal rules of "who got the best score" and "who finished the most games in the tournament", tiebreakers are now decided by the number of Impressive scores that a player achieved that round.

The method will compare the number of albatrosses, then eagles, and then birdies that each player scored in the round -- the higher the better.

If a tie breaker cannot be made from the impressive scores of that round, impressive scores of previous rounds will also be taken into consideration (opening round will consider those made in the qualifier etc.)

2) Joint Positions - Players who are in the same position, after all of the tiebreaker rules will end that round in the same position, allowing a tie. This means:

The qualification bracket will expand to allow any players on a tied score to progress to the opening round.

Players that are tied at the end of Weekend Round will share the position and receive the same prize.
You can check out examples of how the new tournament tiebreakers will work in the official Golf Clash Update announcement, here.
Other Bug Fixes and Improvements
Changes how disconnections are handled in-game to prevent some known issues.

Improves screen interaction on devices running iOS 11. Improves Weekly League chest flow so players see the reward chest opening.

Fixed issue that prevented players from storing and using more than 20 ball types.

Division bonus now shown when opening chests.
​