The Rally Adventure expansion for Forza Horizon 5 arrives later today. This paid expansion will introduce a new open-world map called the Sierra Nueva and an all-new campaign.
Explore Sierra Nueva
Sierra Nueva is a new biome in Forza Horizon 5 that is still set in Mexico just like the rest of the game. This open-world map contains desert landscapes, hills, and even a palm forest, so there are plenty of places that you can explore.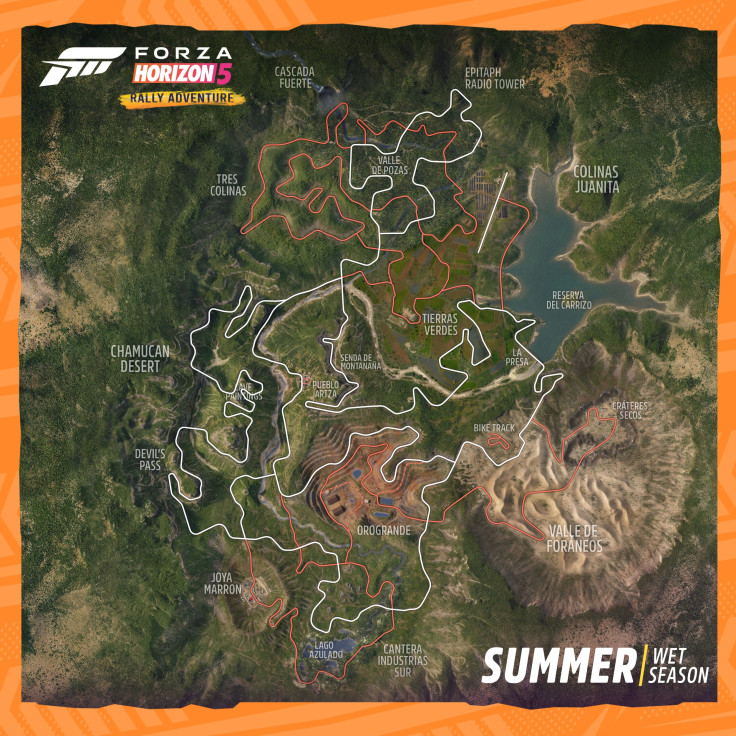 Once the expansion goes live, your adventure begins in the quaint town of Pueblo Artza. From there, you can head over to the areas in the biome. For instance, you'll be amazed by the massive rock formations in the Desert Gorge. Its technical roads provide you with the perfect avenue to test the new anti-lag system as well.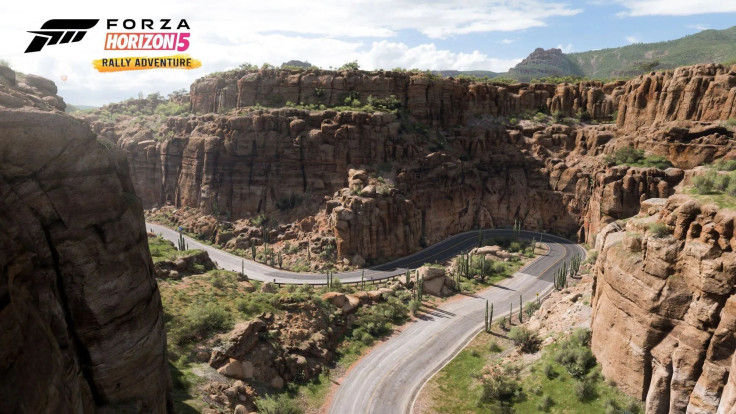 Of course, a new expansion for Forza Horizon 5 will not be complete without new cars. Here are the 10 vehicles that you can unlock by progressing through the brand-new campaign:
1973 Hoonigan Volkswagen Baja Beetle Class 5/1600 "Scumbug"

2001 #4 Ford Focus RS

2019 Casey Currie Motorsports #4402 Ultra 4 "Trophy Jeep"

2019 Jimco #240 Fastball Racing Spec Trophy Truck

2020 Jimco #179 Hammerhead Class 1

2021 Alumicraft #122 Class 1 Buggy

2021 Polaris RZR Pro XP Factory Racing Limited Edition

2021 RJ Anderson #37 Polaris RZR Pro 4 Truck

2022 Alumicraft #6165 Trick Truck

2022 Ford F-150 Lightning Platinum
The Rally Adventure expansion is available for $19.99. You can also purchase it with the premium add-ons bundle for $49.99. The bundle includes:
Forza Horizon 5: Hot Wheels

Forza Horizon 5: Rally Adventure

Forza Horizon 5 Car Pass

Forza Horizon 5 VIP Membership

Forza Horizon 5 Welcome Pack
The premium add-ons bundle is currently being offered at a 40% discount on the Microsoft Store, so it only costs $29.99 for a limited time. This offer ends on April 3.
Bug Fixes
CARS
Fixed an issue where cars were unable to rev past 3,000 RPM when shifting from first to reverse gear and vice-versa

Fixed an issue with the 1976 Jeep CJ5 Renegade where wheels on the thumbnail were flipped around

Fixed an issue with inconsistent paint/vinyl options on the 2020 #20 MG6 Xpower stock wing

Fixed an issue with the 1958 Plymouth Fury rear view mirror which was compressing cars making them appear taller and thinner

Fixed an issue with the 1997 BMW M3 where corrupted textures were showing when the car was damaged
MULTIPLAYER
Fixed an issue in Convoys where sometimes players couldn't use any d-pad menus after a disconnection

Fixed an issue where sometimes players were not able to access most game features if accessing The Eliminator via Hot Wheels Menu tab

Fixed an issue in "Las Afueras" Street Race upon resetting the car after missing a specific checkpoint

Improvements made to reduce client crashes when being challenged into a Head-to-Head in The Eliminator or in Free Roam
Forza Horizon 5 Rally Adventure arrives later today on Xbox One, Xbox Series X/S, and PC.