Fortnite fell victim to server downtime and party issues late last week, and Epic wants to apologize to its 40 million players for the inconvenience. Announced in a forum thread Tuesday afternoon, Epic Games Community Coordinator Sean Hamilton revealed a special gift is in store for those who endured the frustration. It's available in update 2.4.0.
"We told you we appreciate your patience with some of the issues we've had after releasing V.2.3.0, and we meant it," the message reads. "In recognition of that patience, we are going to be providing some goodies to our players."
What goodies? Paid Save The World customers will get 16,000 seasonal gold to use in the Event Store. If you're more interested in the free Battle Royale mode, you can expect 20 free Battle Stars toward your Battle Pass progression.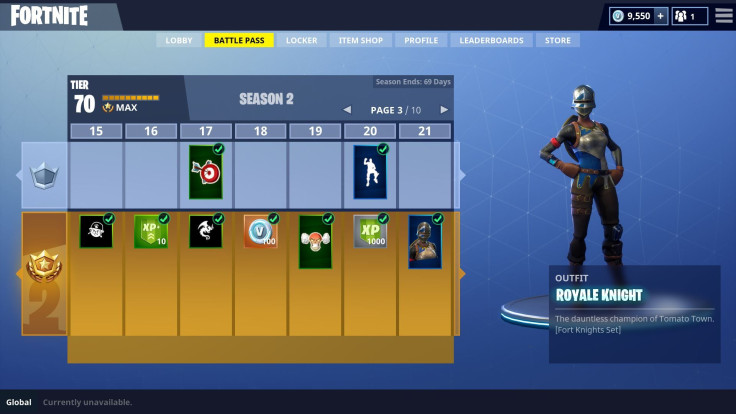 Epic wants to give everyone a shot at free stuff. Even if it's the latest cosmetic or emote locked behind higher-tier rewards, the currency should get you that much closer to the item you most desire. The goods will be delivered once the 2.4.0 update releases later this week. We expect the patch notes for that round of fixes to arrive Wednesday ahead of a Thursday release. In-game messages have teased the addition of a new machine-gun-like weapon, but, until the notes are made public, we don't know exactly when that gun will arrive.
For those who missed the recent Fortnite hullabaloo over the past few days, server problems began Thursday during the launch of the 2.3.0 update. Epic expected to deploy the patch early that morning,but Fortnite's servers were down for the better part of a day. Intermittent login errors and party issues persisted for most of the weekend. The Battle Royale portion of Fortnite is free, so Epic didn't necessarily have to offer any means of compensation at all. However, the small perk is a nice offering regardless.
As of this writing, Epic still seems to be struggling to maintain solid server performance. Over the past few hours the developer had to confront and fix party issues once more. We will update as more information becomes available.
Fortnite is available now on PS4, Xbox One and PC. Your compensation currency should be delivered over the next few days.
Have you been frustrated by Fortnite's recent server performance? What do you hope to see in the game's next update? Tell us in the comments section!