With the release of Fire Emblem Warriors for the Switch and 3DS around the corner, Nintendo has detailed all of the DLC coming to both platforms, including what the season pass will entail.
In a press release, Nintendo said the Fire Emblem Warriors DLC can be bought separately in three different packs. Each DLC pack will be inspired by a specific title in the Fire Emblem franchise, with the season pass including all three packs for a discounted price.
Here's all of the Fire Emblem Warriors DLC coming in 2017 and 2018.
Season Pass (Oct. 20, $19.99): The Fire Emblem Warriors Season Pass includes all three DLC packs, which become available as they release. Each DLC pack is filled with new playable characters and weapons. By purchasing the Season Pass for either the Nintendo Switch or New Nintendo 3DS version, players will receive a bridal costume for Lucina.
DLC Pack #1 (Dec 2017, $8.99): The content in this pack is inspired by Fire Emblem Fates.
DLC Pack #2 (Feb 2018, $8.99): Many of the characters and items in this DLC pack hail from Fire Emblem: Shadow Dragon.
DLC Pack #3 (March 2018, $8.99): Fans of Fire Emblem Awakening will love this DLC, as much of the content is themed after the classic game.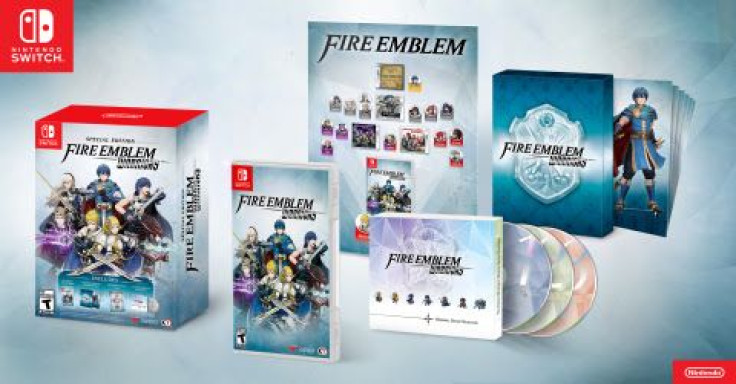 The hack-and-slash title from Koei Tecmo will tell a brand new story set in the Fire Emblem universe with two original characters. Fire Emblem Warriors will mark the first time that all of these characters from all the games will meet in one place (outside of Fire Emblem Heroes, of course).
Fire Emblem Warriors will also be compatible with the Chrom and Tiki amiibo, which will launch on Oct. 20. Other Fire Emblem amiibo like Marth, Ike, Robin and Lucina will also give weapons and material to use on your journey. Up to five different amiibo can be tapped per day.
Fire Emblem Warriors will release for Nintendo Switch and 3DS on Oct. 20.
So what do you think of the DLC options for Fire Emblem Warriors? Which version of the game will you pick up? Sound off in the comments section below.