In "This Week at Bungie," the company outlines its plan to change Destiny 2 Trials of Osiris Flawless Pool moving forward. Bungie also revealed the results of last week's Trials Labs.
Before anything, please note that Eva Levante will be leaving the game on Tuesday, November 2. So if you haven't completed everything in Festival of the Lost yet, now is the best time to do them.
How the "Flawless Pool" Will Change
Ever since Bungie enabled the Flawless Pool, a lot of players have liked it. For those who do not know, it is a special matchmaking pool for players who recently achieved Flawless. These are those who won seven straight games without losing a round in Trials. It is enabled at 1 p.m. every Sunday and will end on Tuesday just in time for the weekly reset.
That said, the company will implement a new system to help you find people to play with the same overall wins as you have. The pool will eventually expand to include other people with less similar statistics if the system cannot find a suitable match in a given time.
This means that if you are Flawless 10 times over the weekend, for example, you will likely end up getting matched with those who have roughly 70 wins or more, regardless of how they got to that point.
The company is hoping that this change would provide you with the benefits of the Flawless Pool system without heavy drawbacks. However, Bungie expects that matchmaking times will be longer. They are going to monitor how this goes and change a few things if needed.
Freelance Results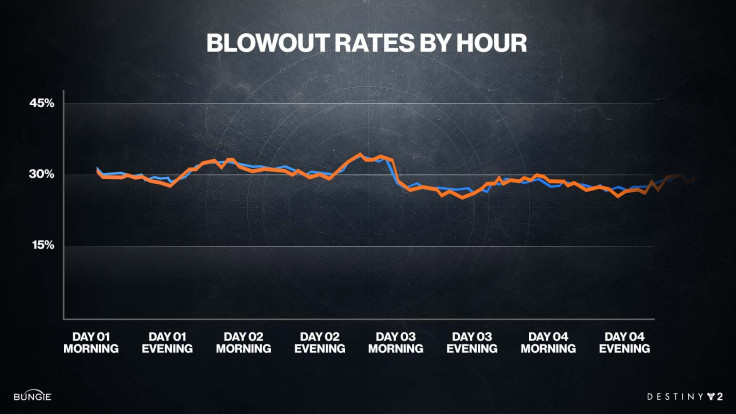 Last week, the company initiated another Trials Labs run called Freelance. Essentially, the limited-time mode only allowed those who want to join Trials solo, which means established fireteams cannot participate.
According to the latest report, 244,000 people participated in the Trials Labs, with 25.1% having five to nothing win-loss outcomes in Freelance alone.
Folks at Bungie are generally happy with the results and are looking to implement single-playlist solutions in the future. This means that they may experiment with different matchmaking setups, like matching duo and solo or full fireteams against other complete parties.