In Bungie's weekly post, Destiny 2 celebrates the Halloween season with the Festival of the Lost event. Completing special quests and challenges will give you a chance to gain new gear, including a new Pulse Rifle and some Halloween masks, among others.
Festival of the Lost
The game gives off some Halloween vibes thanks to the visual overhaul of the Tower. You can find a gigantic tree at the center, and Eva Levante is there waiting to give new quests, but only if you are brave enough to take them.
When you first talk to Eva, she will give you the first quest to kick things off to high gear. Once you've completed the opening challenge, you will receive the Jurassic Green Pulse Rifle.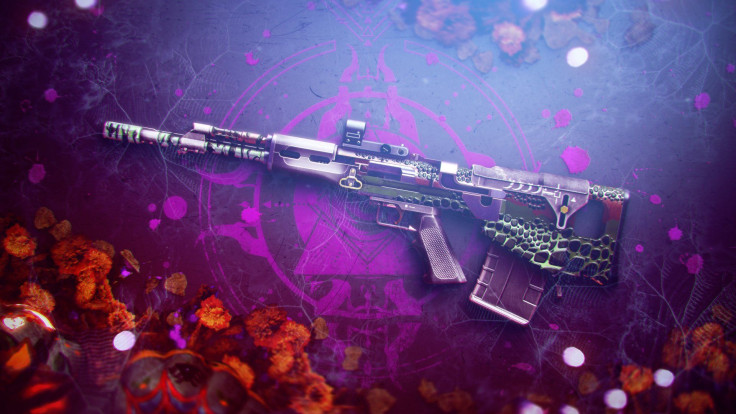 Unlike other Pulse Rifles, the Jurassic Green can get some really nice rolls, such as Killing Wind, Multi-kill Clip, Dragonfly, Tunnel Vision, and even High-caliber Rounds.
You can find multiple Jurassic Green Pulse Rifles during the event, so you can farm it to your heart's content until you get the rolls you want. Furthermore, you can also obtain the Braytech Werewolf and the Horror Story Auto Rifles while you're at it.
Plus, there is an incentive in completing the Festival of the Lost Triumphs. You can get some slick cosmetics, including the Headless Hues Shader, the Beheaded Home Emblem, and the Headless Horsepower Exotic Sparrow.
The Festival of the Lost will last until November 2.
Shattered Realm Just Got Harder
Starting next week, a new difficulty level will be unlocked for the Astral Alignment activity in the Dreaming City. Those who want to go in must be prepared as the challenges there will be unlike any other.
Before entering, there are a few important things that you need to keep in mind. The first is that you have to be at least power level 1,320 or above to enter. Second, loadouts will be locked once you enter the activity, so you have to make sure that you and your buddies have the best weapons sorted out.
Third, getting wiped as a team will send you back to orbit, so do your best to survive. And lastly, some modifiers will rotate every week, in addition to the constant modifiers that are already in place. These modifiers are:
WEEKLY TAKEN ROTATING MODIFIERS
Denial (Taken Vandals summon their shields significantly more often)

Epitaph (Taken combatants generate blight geysers when defeated)

Empath (Enhanced radar, take increased damage from melee)
CONSTANT MODIFIERS
Champions: Overload and Unstoppable

Equipment Locked

Match Game
If your fireteam is successful in completing the more difficult Astral Alignment, you will get an additional chest. This will be the perfect opportunity to get the Catalyst for the Ager's Scepter if you haven't already. Good luck!