Time loops are an interesting concept that continue to fascinate many people. In movies there is the beloved Groundhog Day, the sci-fi Edge of Tomorrow and the slasher film Happy Death Day. Video games are no different. There is The Legend of Zelda: Majora's Mask where players repeat a three-day cycle. Another game is Outer Wilds, which offers a shorter 22-minute cycle.
If you're a fan of time loops then you'll be excited to know that there are two games arriving for the new PlayStation 5 console. You can view the trailer for one of them, Deathloop, below:
Deathloop is being developed by Arkane Studios, the same people responsible for the highly acclaimed Dishonored series. This game is set to continue the signature gameplay design the studio is known for while also ensuring that gamers get to play in their own way.
Players take the role of Colt, a person that looks to be trapped in a time loop while on the island of Blackreef. His loop is a one-day cycle and he appears to be doomed to repeat it for eternity. In order to escape the loop, Colt needs to kill eight key targets before the day ends and resets. There's a catch though, as it appears that Colt's effort are being thwarted by Julianna, a rival assassin. With powerful abilities and equally strong weapons, Julianna's goals are to ensure that the loop continues and to assassinate Colt. There's no question that it's going to challenge players and it's expected to be launched by Holiday 2020.
The second game with the same concept is by Returnal. This is being developed by Housemarque, the same studio responsible for Resogun and Super Stardust HD, games that are said to have defined what the modern arcade game is all about. Nothing much has been revealed except that this game is a third-person shooter with players using sci-fi weapons against alien enemies.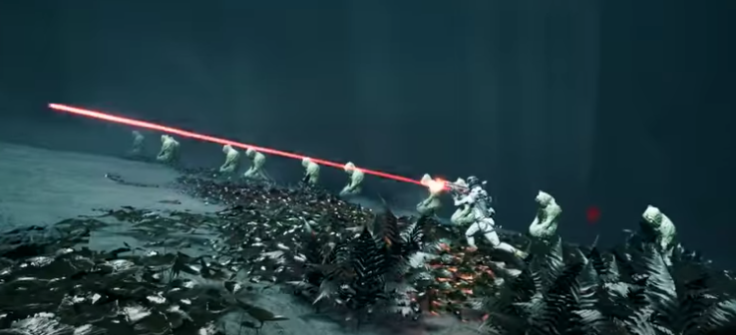 To go deeper into specifics, Returnal has players take on the role of a space pilot that is now stranded on an alien world. This being a loop, players follow the pattern of live, do some action, and repeat. Like Deathloop, this one also offers something different. Each time the player resurrects, some things appear to have changed. This should allow for really interesting gameplay. No release date has been announced, though more details about the game are expected to be handed out this summer.
Which one of these are you excited to try out? Let us know in the comments below.