The Crew 2 is all about mastering four disciplines: off-road, street racing, pro racing, and free-style. If you think you've managed to reach the top, this week is offering a new challenge to everyone. Prepare to see if you can master two wheels as Touring Bikes are here. This week's LIVE Summit is all about Pole Position and begins on May 27, lasting all the way to June 2.
What this means is that this week, most of the races are going to be focused on bikes. These include the Golden Hills Race Track, Going Back to My Roots, Serial Jumpers, and Jersey Everyzon Track.
For this week as well, the LIVE Summit skills include Escape, where players need to get away from a circle that continues to expand. Then there's the Slalom where players have to zig-zag their way across a set course, taking care not to bump into any checkpoint. It's also advisable to not avoid checkpoints entirely since the closer the players get to a checkpoint, the more points received.
Up for grabs in this week's LIVE Summit are:
Platinum: KTM 1190 RC8 R Special Edition
Gold: Poisoned Electricity Nitro
Silver: Drift Nitro Chemist Parts (Slippery + Hothead Affix)
Bronze: 400K Followers
Like with any LIVE Summit, this week also has a bundle that hopes to make it easier for everyone to take on the challenges. The Pole Position bundle offers the KTM 1190 RC8 R (TC), BMW S100 RR (TC), and Ducati Panigale (TC).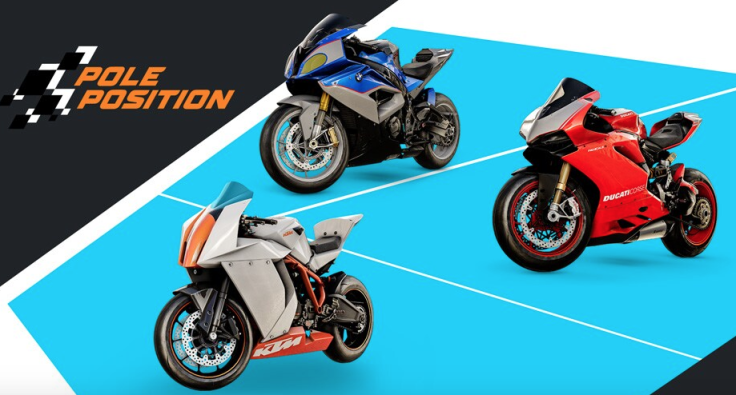 This week is also the last chance for everyone in Motornation to get the Mitsubishi Eclipse Star Edition. This limited-time special edition bundle includes the Mitsubishi Eclipse (SR) that's been decked out with Crazy Party Tires, Crazy Party Smoke, and Crazy Party Underglow.
New Patch Arriving
That's not all that's arriving with the Touring Bikes. Tomorrow, May 27, The Crew 2 is set to release Patch 1.6.1 which is about 20 GB. In addition to Touring Bikes, the update is also going to add Hobbies to the game.
The update adds a lot of fixes, particularly for Avatars and Shop. For Vehicles, the update improves the Air Refill (incl. Ventilated bonus), which is going to no longer be active as long as Air Nitro is in use. According to the team who worked on this change, this is currently part of the ongoing work to better adapt Air Nitro and its specificities to the live game.
You can read the complete patch notes here.