The SEA server of Black Desert is celebrating its third birthday on January 17. There's going to be a lot of events that players can enjoy, which come with exclusive rewards.
Players are sure to love the Permanent Access Event. This event starts today and runs through January 27. All players need to do is to reach at least Level 50 with any Character in their Family to get Permanent Access. To be eligible for the reward, players have to be new to the game or have played Black Desert without buying a package using a Guest Pass Coupon.
Excited yet? There's more.
Anniversary Event
There's also the Anniversary Together event, which also runs from January 13 to 27. This event requires players to get together and complete two quests. The group must complete the first quest to access the final part. The quests are:
The Chief's Calling
The Start of a Better Adventure

NPC:
Rewards:

Cron Stone x200
Ancient Spirit Dust x100
Players can enjoy the Third Anniversary Cake by simply logging in to the game from January 13 to 27.
There's also the Third Anniversary Special Login Rewards, which runs a little longer from January 13 to February 10. There's a different reward every day for 21 days and you can view them here.
Increased Drop Rate
For two weeks beginning January 13, it's a good time to go out and have an adventure. During this period, the Item Drop Rate is increased by 50% when defeating or looting monsters.
Other Events
Several other events are available for everyone. The Red Battlefield is offering twice the skill EXP. For newbies, get familiar with the PvP mode, Red Battlefield. To join, go to the in-game Menu, choose War, and select Red Battlefield.
Finally, there is the Old Moon Grand Prix organized by the Stonetail Horse Club. It will offer different quests that have their own objectives and interesting rewards. You can view them here.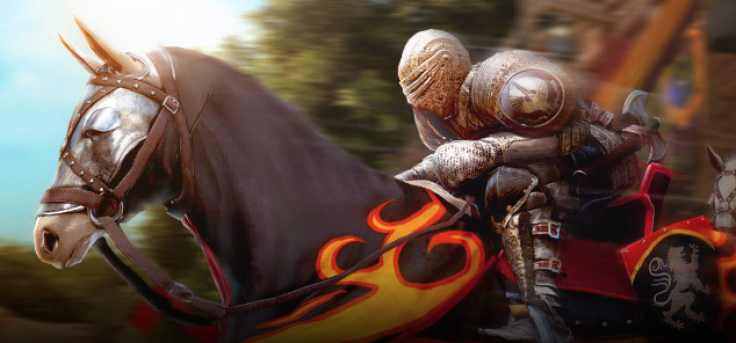 What are you waiting for? Join the celebration!