Season 10 for ATLAS is now underway, and with it is a huge update that brings a lot of new features. One of the most interesting things added in Patch v551.2 is the ability for players to put their ships in a bottle.
Basically, players can shrink their ships and store them in special bottles. To do this, they need to craft two things: the Ship Bottle Station and the Ship Bottle. Both of these are available at the Smithy after players have learned the Master Shipwright skill.
The Ship Bottle Station can only be used in the shipyard. Inside this thing's UI are the Ship Bottles that players have crafted. Interacting with these bottles will offer players a few options, such as Bottle, Duplicate, and Recover.
"Bottle" is an option that takes the player's vessel currently anchored in the shipyard and transfers it inside the bottle. This action requires 50 Solidified Essence.
Those who have enough Solidified Essences and an empty bottle can choose to duplicate the ship, creating a perfect copy of the original to be placed inside the bottle.
And lastly, the "Recover" option is just a way to restore the ship back to where it was anchored. The same is true for duplicates as well.
In addition, Patch v551.2 has kickstarted the reconstruction of Sea Forts in ATLAS. The new Sea Forts are heavily fortified and come with updated visuals. They are currently found only in Carribia, but additional Sea Forts will be introduced in the future.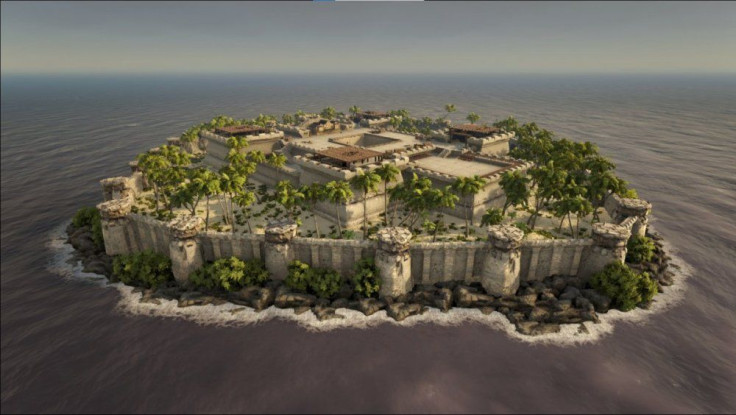 Patch Notes
MISC
Server grids will no longer be added to favorites when joining.

Industrial Shack decay timer increased to 10 days from 12 hours.

Bookshelves can now be placed inside modular ships.

Increased the maximum an item can be sold for in player shops from 100,000 to 1,000,000.

Tame Cargo Ship Railing can now be crafted in the Smithy.

Medicinal Herbs can now be placed in the Crew Silo.

Fertilizer can now stack.

Players can no longer animation cancel the sword's overhead slice.

Removed the button to create a new character from the respawn menu. The create new character button was previously added to the server selection screen.

Mortar Ship's mortar damage has been reduced.

Land Mortar's damage has been increased.

Companies are limited to three of each type of shipyard and armored dock per grid.
XBOX ONLY
Memory usage has been optimized.

Memory leaks have been fixed.

Graphics have been optimized for each version of Xbox.
BUG FIXES
Fixed an issue with rivers flowing backwards.

Fixed an issue with the workstation converting materials into the same type.

Fixed an issue with the submarine crafting skill being missing.

Fixed an issue with lanterns not being able to be lit.
The full patch notes can be found on ATLAS' official website.