Nintendo continues to support its latest mobile adventure, Animal Crossing Pocket Camp, with generous updates. This time, developers have added the ability to change animal outfits, place multiple rugs, the Brake Tapper gacha machine at OK Motors, a cute new "Send a Tune" feature for adding nearby players as friends, five new villagers and more. We'll walk you through all the changes below.
Change Animal Outfits
Changing animal outfits is really easy. The ability unlocks at level 4 for all animals, and the animal must be located at your camp. Simply tap the animal and select "Change Outfit."
Not all animals can wear every piece of clothing. If another animal is already wearing a piece of clothing you'd like to use, you'll have to change their clothes first and remove the article of clothing you'd like to use.
Changing an animal's outfit adds +2 to their affection for you. After changing an animal's clothes, you'll be treated to a short cutscene of them modeling their hot new outfit. Cute!
Place Multiple Rugs
Placing a second rug is straightforward. Simply tap the grid icon on the right-hand side of the screen when you're at your campsite, then select the rug you'd like to add. Rugs cannot be layered over one another, unfortunately, but being able to add a second one is still a fantastic change. Finally, we won't have to choose between "naked dirt" or "ugly flooring"!
The Brake Tapper Gacha Machine
The Brake Tapper gacha machine at OK Motors is a whole new gameplay feature. "Gacha" is the Japanese term for Brake Tapper's lucky draw mechanism, which will be familiar to anyone who's ever played a slot machine.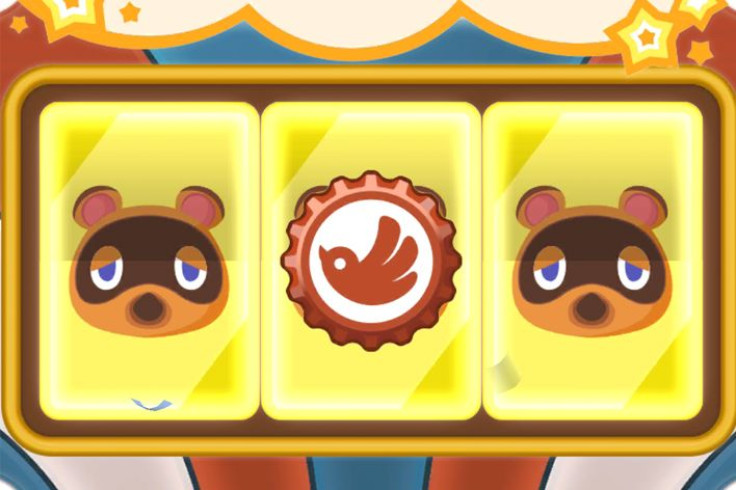 To play, go to OK Motors and select the Brake Tapper machine. Playing Brake Tapper takes 3 friendship powder (finally, we have a reason to collect them and a way to offload them). By playing, you win caps, which you can exchange for a variety of rewards.
You'll need to select three of the same image in order to win. Regular wins get you +5 caps, but you'll frequently have the chance to win +30 and even +50 caps.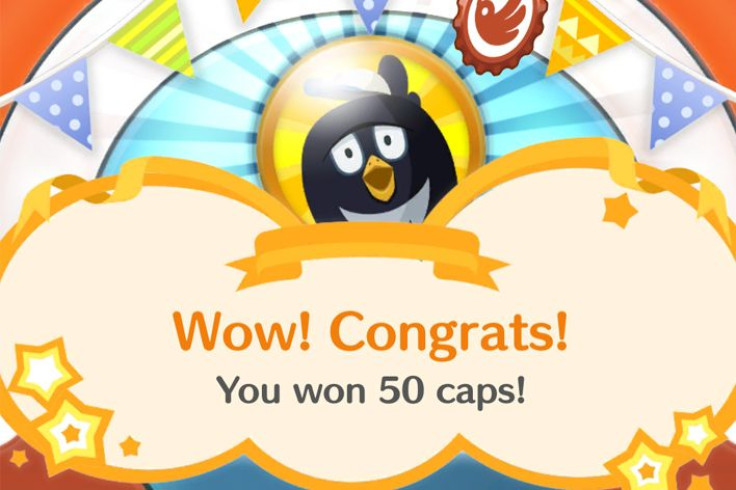 Here's the list of things you can trade in your caps for:
75 caps:
250 caps:
Cute essence

Cool essence

Sporty essence

Natural essence

Rustic essence

Hip essence

Mountain range tee

Mountain logo tee

Cow logo tee
5,000 caps:
10,000 caps:
A tip if you're having trouble selecting the images: memorize the color before your image shows up, then tap when you see the color. For example, if you're aiming for Isabelle and her green background, but you note that Reese on her blue background is right before Isabelle, tap when you see the blue. By the time the gacha machine comes to a stop, you'll have Isabelle. You're welcome!
Another tip: I turn the music off. Its rhythm throws off my own. Just sayin'.
Send a Tune
The new Send a Tune feature is a cute new way for two people to friend one another in Animal Crossing Pocket Camp .
Hit More > Friends > Add Friend > Send a Tune

You must be using a compatible smart device

Both players must be in the same physical location
And that's pretty much it.
Help With Shovelstrike Quarry
Thank you, sweet baby Timmy Nook: you can now ask multiple friends for help at once in Shovelstrike Quarry. In fact, you can ask up to ten friends for help at once.
Instead of selecting one friend, getting the notification that you've asked them, closing it, and doing the whole dance over again, now when you open Shovelstrike Quarry and tap the "Ask for help" button, your ten most recently online friends are automatically selected. Just send the request and get on with your date.
New Villagers
We've got five new villagers and all of their favorite furniture. Keep an eye out for these fine critters below:
Dotty
Unlockable item: Reversi piece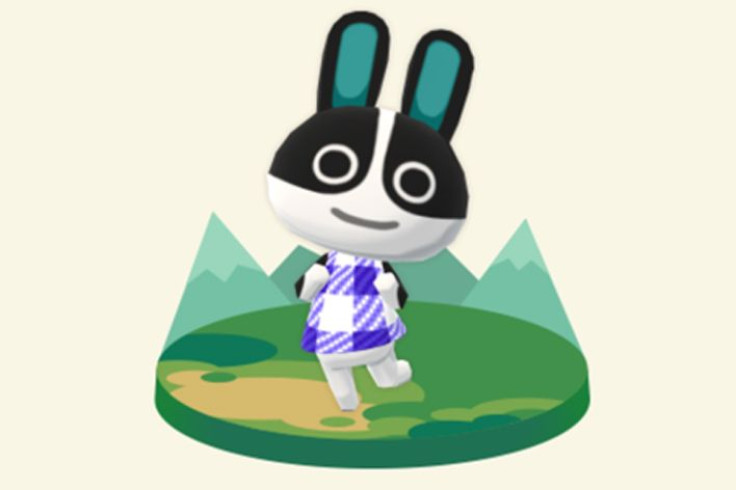 Octavian
Unlockable item: Flying saucer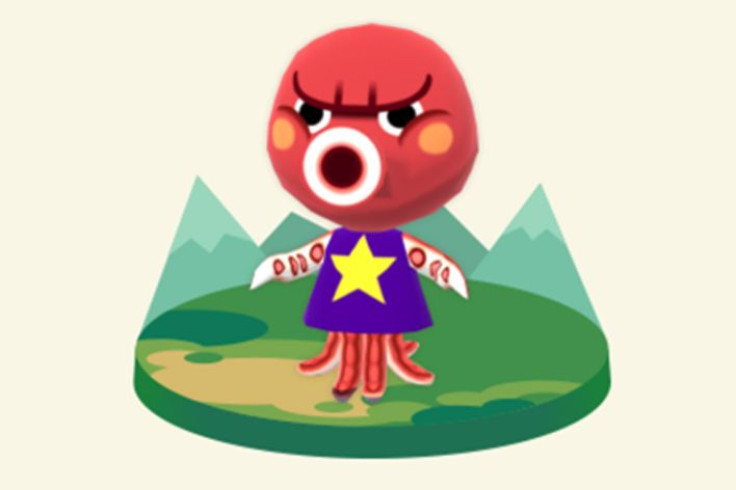 Eugene
Unlockable item: Big amp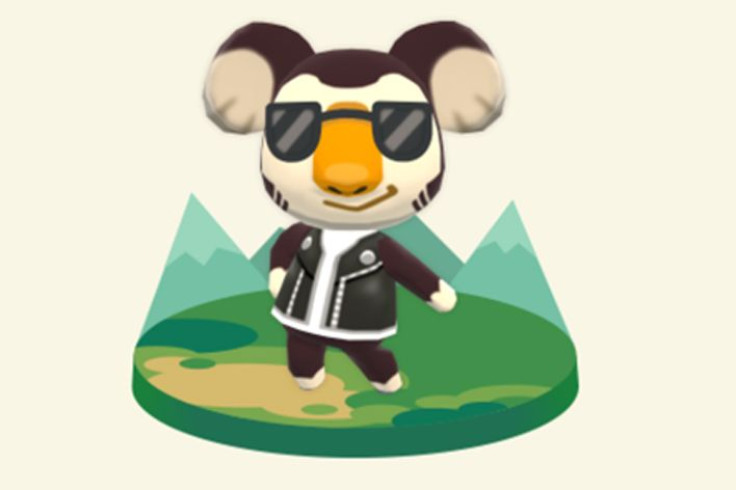 Fuchsia
Unlockable item: Pinball machine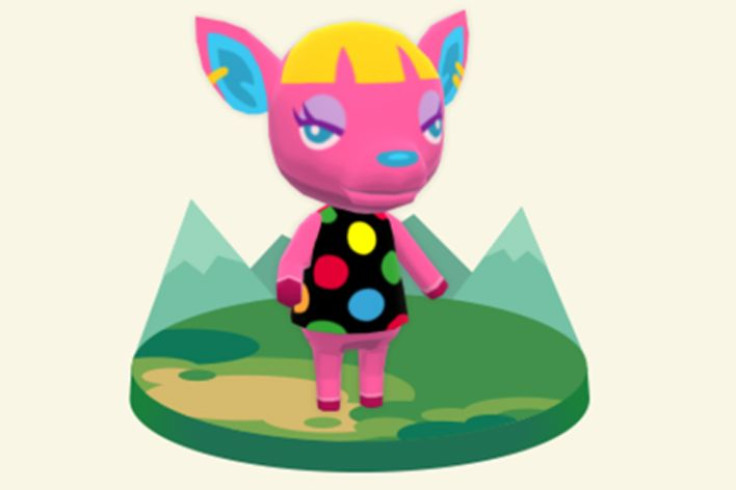 Freya
Unlockable item: Organ
There are a few other minor changes:
Villagers now ask for red roses and red pansies

There is now a flower-related cutscene where you and the villager make perfume out of the flowers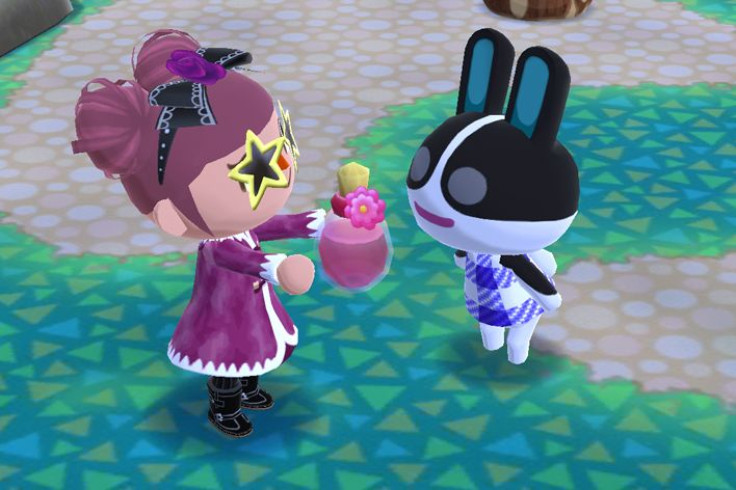 If you go to hand in a request to a villager, then tap the "Rewards" screen, you are now able to "Skip Request"

There is now an adorable image of a van moving between numbered flags when you level up a villager's affection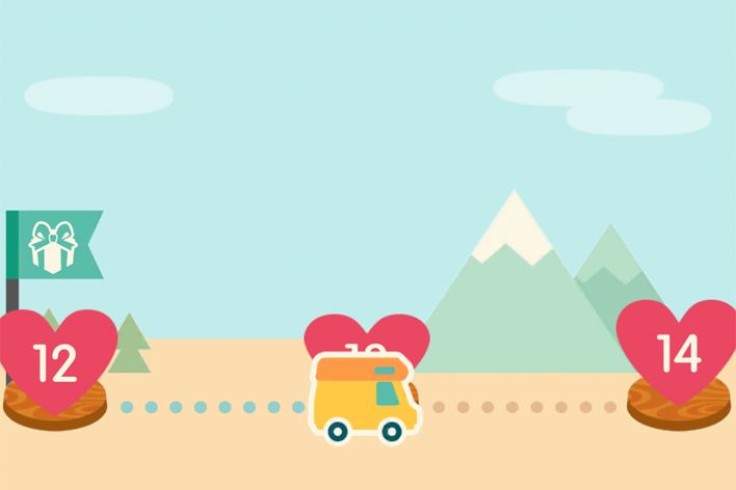 You can now fish up a "Lost Bottle," which one of your visitors at your campsite will claim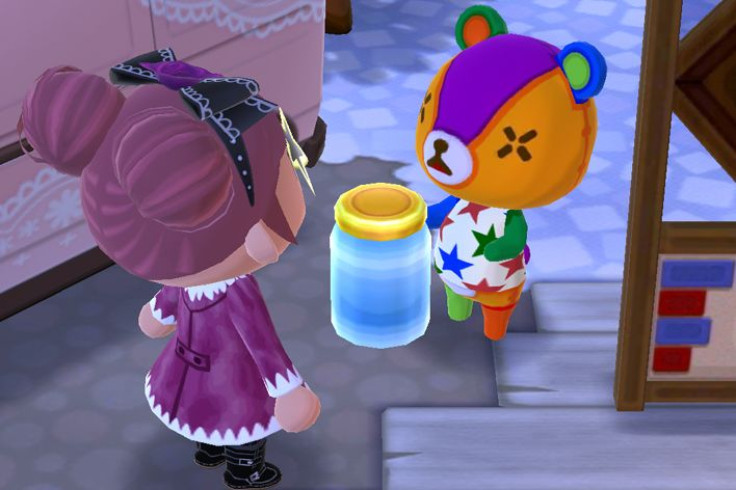 What do you think of these updates? Let us know if you spot any more changes in the comments section below.
Animal Crossing Pocket Camp
Animal Crossing Pocket Camp: It's A Good Game, Brent
Animal Crossing Pocket Camp successfully preserves the charm and simplicity of the original while tweaking their formula for mobile.
Charming like the original
Fluid, sensible gameplay
Easy to find friends
Timers everywhere
Premium currency exists