A popular game mode in World of Warships is back in Update 12.0. Airship Escort has returned with new changes to make things more exciting.
Airship Escort Returns
For those who haven't played World of Warships the first time it was introduced, Airship Escort is a game mode in WoW where you escort an allied airship to the destination before the opposing team's airship does. Alternatively, you can win the match by defeating all hostile ships, but that would take more time than completing the main objective.
Anyway, the developers have made some adjustments to make things more streamlined. First, airships move at a fixed speed if there are no allied or hostile ships within their interactive zone. Second, they will start to accelerate if allied ships come inside the borders of their interactive zones. And third, airships are going to slow down if at least one enemy vessel is close by.
Additionally, if you are able to accelerate the allied airship while simultaneously slowing down the opposing team's airship, the allied airship receives a boost in acceleration. According to the dev team, this change helps prevent battles from taking too long to finish, especially when one team gains a lead over the opposing group.
Meanwhile, the base movement speed of all airships has been reduced. This is to ensure that battles between teams of equal strength don't end too quickly.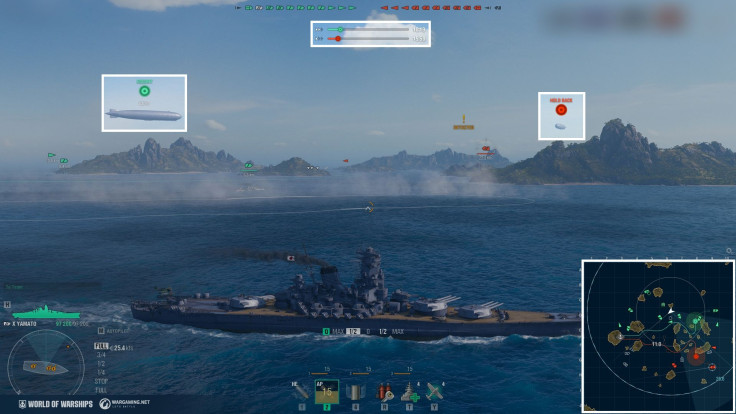 Airship Escort is available in World of Warships until February 15.
Rewards
So, what are you getting for completing an Airship Escort? Accomplishing a daily mission gives you 30 Community Tokens. If you invest time in this game mode, you will receive up to 550 Community Tokens, assuming that you earn at least 50,000 base XP in Airship Escort.
Community Tokens in World of Warships are used as currency for exclusive rewards found in the Armory.
Airship Escort Improvements
Tier VIII to Tier X ships of all types are allowed to participate; battles are fought in a 12 vs. 12 format.

Battles will be fought on a larger number of maps, and the airship routes have been updated on a number of old maps.

Simultaneously slowing down the enemy airship and speeding up the allied airship will give the latter an additional acceleration. This prevents battles from taking too long when one of the teams is able to gain a serious advantage over the opposing team.

The base airship speed has been reduced to prevent battles between equal teams from ending too quickly.

Escorting your allied airship and slowing down the enemy one brings additional XP and Credits.

We've reworked and revamped the combat interface.
So, what can you say about the newly revamped Airship Escort game mode?
World of Warships Update 12.0 is available on PS4, PS5, Xbox One, Xbox Series X/S, and PC.