A new map has been added to World of Warships via Update 12.3. This update also marks the return of the Kure Dockyard where players can construct a new and formidable Tier IX battleship.
New Map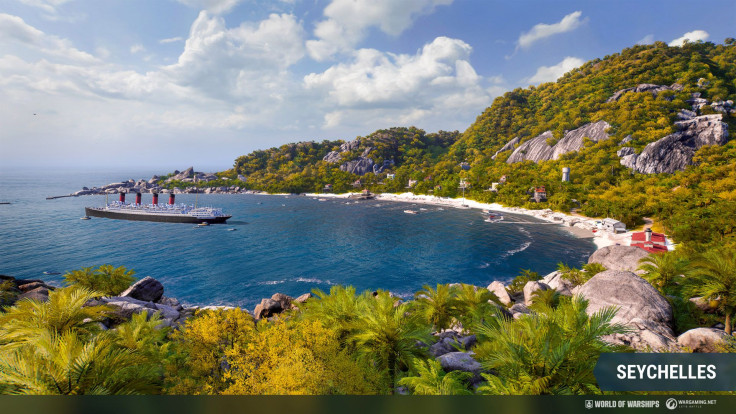 Fans of the Domination game mode in World of Warships can enjoy the new Seychelles map in Update 12.3. This map was specifically designed for random and co-op battles with Tier V to Tier IX ships using Domination Mode rules.
There are four key areas in the Seychelles map, so players have to battle it out and capture as many of these as possible. The team with the most points wins!
The Dockyard Has Returned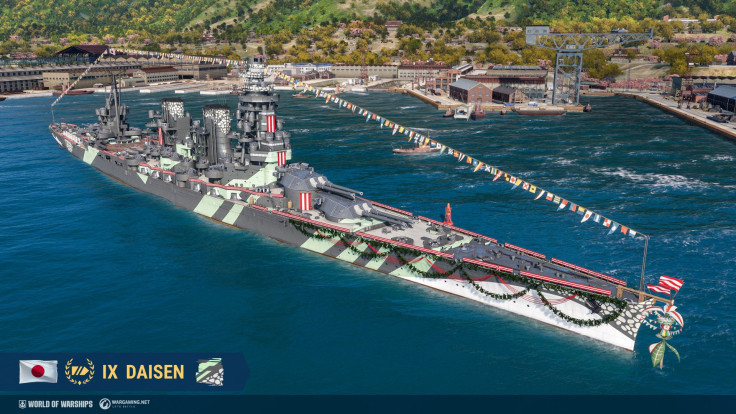 The infamous Kure Dockyard is now back and this time, players will have the chance to construct the Daisen, a new Tier IX battleship armed with eight 410-mm main battery guns housed in four turrets.
Unlike other battleships in World of Warships, the Tier IX Daisen is pretty mobile. However, it has a large turning circle radius and a small HP pool compared to its counterparts, so players will have to use the ship's speed to make up for its shortcomings.
Those who want to construct this formidable vessel must keep these in mind:
The construction process comprises 34 phases, 29 of which can be unlocked by completing combat mission groups.

You can also complete shipbuilding phases by spending 1,500 Doubloons for each phase or by purchasing Starter Packs: 11 shipbuilding phases in exchange for 10,000 Doubloons or 5 shipbuilding phases in exchange for 5,500 Doubloons. Another three shipbuilding phases can be obtained as the final reward of the Premium Battle Pass in Update 12.3.

The combat missions span Update 12.3 and the first 2 weeks of Update 12.4. The Dockyard itself will remain in your Ports until the start of Update 12.5.

The reward for completing the construction includes battleship IX Daisen in her War Paint camouflage and a Commander with 10 skill points, as well as a Port slot and commemorative flag.
Welcome the Space Fleets from the Future
Wargaming Studios collaborated with developers of Warhammer 40,000 to bring the space fleets from the distant future back to World of Warships. Players can once again choose to side with the Black Templars or Orks.
This time around, the company updated the contents of the Warhammer 40,000 Premium Container. Each can now drop 14 rare economic bonuses of every type, with the drop rate set at 14%. On top of that, drop rates of the themed expendable camouflages within the container have been reduced accordingly.
World of Warships Update 12.3 is now available on PS4, PS5, Xbox One, Xbox Series X/S, and PC.