World of Warships Update 12.2 has arrived. This patch is quite interesting because it includes a limited-time game mode that turns players into cute rubber duckies!
New Game Mode
With April Fool's Day looming on the horizon, a new game mode has been introduced to World of Warships in Update 12.2 called "Trouble in the Hot Tub" to mark the coming of the occasion. This is a special 7v7 game mode where players battle it out using Domination Mode rules, meaning they will have to capture control areas to earn points and secure victory.
Players can collect a total of six rubber duckies of different types, including two destroyers, two cruisers, and two battleships. In this game mode, they will start with the following duckies: Tier X Don de la DuQue, Tier X Luigi McQuacci, and Tier X Quackaducko. Earning 20,000 base XP using each starter duck gives players access to the remaining ducks, namely Duck Punchis, Furo, and D.U.C.K.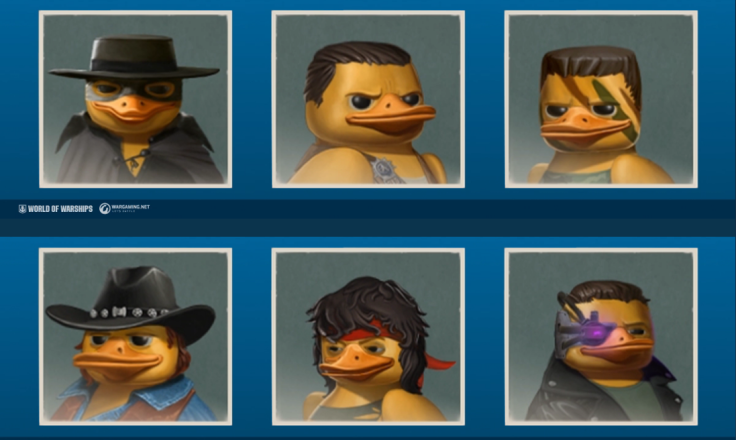 All of the said duckies are equipped with Splashy Mines. The Splashy Mines are laid out just like depth charges but they do not submerge underwater. These mines just float on water and will explode upon contact or after some time has elapsed. Players must do their best to avoid these mines because they can cause flooding, which not only deals damage over time but reduces movement speed by 30% as well.
Unlike the vessels in World of Warships, the ducks are made of rubber, so they don't take any ramming damage. Should they collide with other ducks or objects on the map, they just bounce off and gain a temporary speed boost.
The ducks also come with special equipment that are quite helpful in certain situations. They are:
Sticky Bandage

Stops flooding; prevents the spread of bacteria. It's not a medicine and it has limitations. Consult with a specialist before using.

Air Pump

Partially restores the duck's HP and lifts its spirits.

Engine Whoosh

Increases the duck's maximum speed and determination.
New US Hybrid Battleships
Aside from the new and exciting game mode, this patch also introduced three new hybrid US Battleships: USS Tier VIII Nebraska, USS Tier IX Delaware, and USS Tier X Louisiana. Although they do not have the highest damage per minute compared to other vessels, the new US Hybrid Battleships can deploy a large number of aircraft that carry high-explosive bombs. The squadron of bombers can deal significant amounts of damage to enemy ships and set them on fire.
World of Warships Update 12.2 is now available on PS4, PS5, Xbox One, Xbox Series X/S, and PC.