World of Warcraft announced that it not only brought back Darkmoon Faire, but also a new addition with the Arcade. Darkmoon Faire is all about being myterious and wondrous as this island is not only sorrounded in mist, but also wrapped in an enigma. Hurry though as Darkmoon Faire started yesterday, February 2, and last only one week.
Attractions
Players who complete games and quests get rewarded with Darkmoon Prize Tickets. These can then be used to buy most of the items found on sale at the Darkmoon Faire. Atractions include the Blight Boar Concert, where players need to go up on stage with the undead band and beat the Death Metal Knight. Winning this one rewards players with, among others Necromedes, the Death Resonator, an epic transmogrifiable guitar, and the Blight Boar Microphone.
Players can also take on the tallest, longest, and fastest wooden roller coast in all of Azeroth with Darkmoon Faire Roller Coaster. Those who take their chance in this one can get the WHEE! buff, which increases experience and reputation earned for one hour.
Quests
As with any carnival, Darkmoon Faire has a lot of things for everyone to do, such as Professional Quests. Upon reaching the island, players can also collect different Darkmoon Artifacts. Not to worry though, as they have everything listed in the Darkmoon Adventurer's Guide.
Arcade
As mentioned earlier, Darkmoon Faire is introducing the Darkmoon Arcade. To start the Arcade, players need to go and find the mechagnome Lynnish Hardmode. This Arcade Proprietor is just behind the Darkmoon Rollercoaster.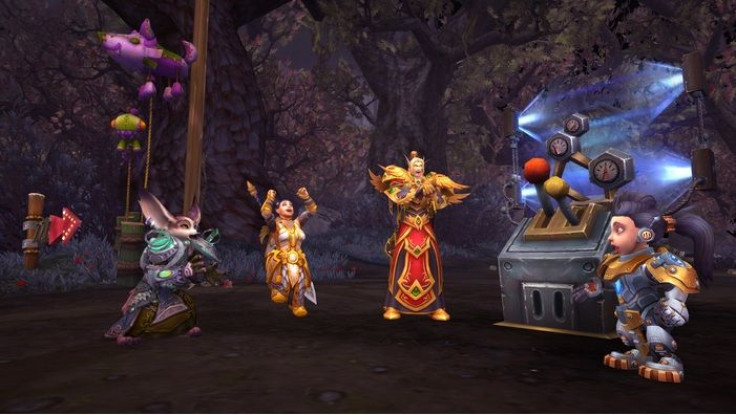 Once you find the Arcade, you can play games that include:
HexSweeper

This game needs a player to go through an arcane mine field and identify all the booby-trapped areas.

Rune Matching

It's the usual Match 3 game. Those who manage to get 100,000 points will unlock an additional level of difficulty.

Bull-E

It's time to fix poor Bull-E's circuits by uncrossing the wires. There's only one difficulty level, so when you give up, you need to start from the beginning.

Barrels o' Fun

Remember to keep your eye on the barrel. One barrel flashes at the start of each round, so be sure to remember which one it is. After that, you need to pick it when they're all done moving around.

Remembery

Flip the shells and remember where they are, then match the pairs.

Totemic Matrix

This totemic matrix is an ancient training method and is a puzzle that is sure to challenge one's mind and spirit. The goal is to transform all the totems to water totems.
You can learn more about Darkmoon Faire here.