One of the biggest updates for World of Tanks Blitz this year is finally here. Update 9.0 has a lot to offer, including new tanks, game improvements, and new features.
New Tanks
Update 9.0 brings six new heavy tanks in Worlds of Tanks Blitz that boast good mobility and strong armor. The Tier VII tanks and higher are fitted with unique equipment that improves vertical gun turn and ground crossing capacity.
The headliner here is the Tier X heavy tank, Type 71. It looks similar to the STB-1, but compared to other heavy tanks, it has considerably high penetration and velocity stats.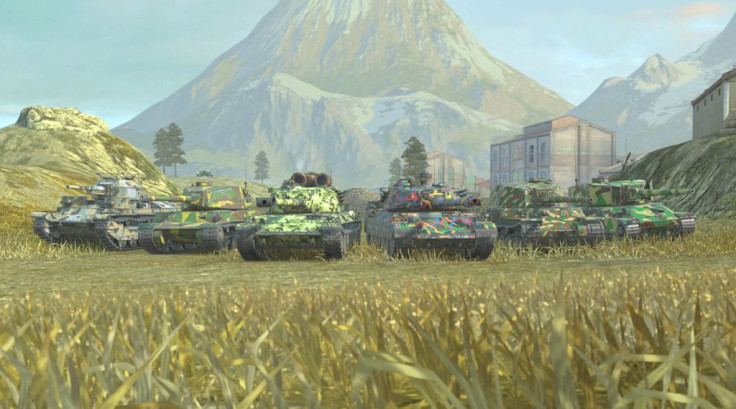 Improvements
A couple of maps in World of Tanks Blitz received some graphical improvements. The Garage and Castilla map now have more realistic materials and lighting. For instance, blast waves caused by shots and explosions will now make trees sway. Plus, players can appreciate these improvements without any performance loss when dynamic resolution is enabled.
Update 9.0 also implements an improved aiming system. One of the things that the developers want to address with the old system is the issue where players fire at moving targets while the turret is rotating. In such cases, misfires were more likely to happen.
So, what has changed? First, the reticle reacts to the player's actions better, and the overall feel is much smoother. Second, the guns are stabilized so they don't shift while moving, helping resolve the issue that was mentioned above. Third, auto-aiming has been improved, and it now locks onto targets better and follows them more accurately.
Other improvements implemented in this update are:
The T-34/100, Škoda T 25, Object 252U with its Vigilant Legendary camo, as well as the American Eagle attachment were updated to the new graphics quality.

A progress bar towards receiving a tank will now be shown when tapping the Charm icon or part of the certificate for a tank icon in the Storage.

Clan supply discounts on tanks will no longer be displayed in the Tech Tree. Instead, you can check the discount on the screen of the selected tank.
New Features
Aside from new tanks and improvements, this patch delivers new features as well. For one, players can now send their reactions via emojis or stickers after the battle.
In addition, the "Reports" feature lets players report violations, unsportsmanlike conduct, provocative communication, and those AFKing in battle. This system identifies and imposes punishments on those who regularly misbehave, helping achieve a cleaner and friendlier community.
The full patch notes can be found on Steam.