A new update has rolled out for War Thunder, and it fixes a lot of things, including some tanks and vehicles that you cannot see, as well as some problems with the night vision mode.
Invisible Tank Wreckage
There was an issue where some players would abandon their damaged tanks and go back to their hangars afterward. This would result in their vehicles turning into invisible wreckage.
The invisible wreckage, tank or otherwise, is problematic because it could block shells and other projectiles. In addition, there is a chance that your tank would collide with the invisible vehicle, halting your advance.
Apparently, this has something to do with the game's server not saving vehicles on the battlefield correctly. This led to some abandoned tanks getting stuck on the field, invisible to others.
Fortunately, you do not have to worry about it anymore as devs have finally solved the issue.
Dark Night Vision Device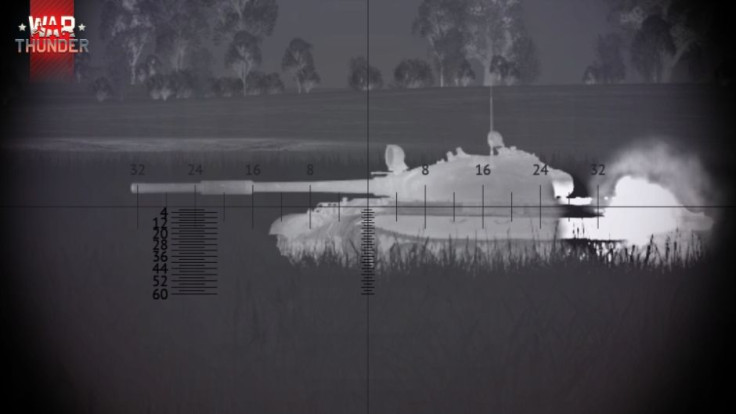 There are times that moving at night can provide a tactical advantage. Of course, you will need special equipment to help you navigate through the darkness.
That said, if you've set the graphical settings to ultra-low, you may have experienced some darkening on your field of view after turning on and exiting either the Night Vision Device (NVD) or thermal image mode.
To combat this unintended effect, the devs have tweaked the settings to prevent this from ever happening again.
Patch Notes
The update focuses more on bug fixes than introducing new elements into the game. Anyway, here are some of the highlights:
IMPROVEMENTS AND FIXES
Operation "Sicily" - A bug has been fixed wherein missions of ranks VI and above AI aircraft crashed into the ground soon after the spawn.

A bug has been fixed with an incorrect increase level value in the "Crews" tab in the hanger log.

A bug where the wreck of the player's last tank visually disappeared after they escaped a battle and returned to the hangar and shells were not able to travel through the invisible wreck has been fixed.

A bug has been fixed where a destroyed vehicle might display as undamaged when a player leaves a session.
GROUND VEHICLES MODEL, DAMAGE MODEL, CHARACTERISTIC AND WEAPONRY CHANGES
PTL-02, WMA301: Gear ratio values have been specified, as previously these units could not climb some slopes.

MARS 15: 5th gear ratio has been specified to improve overall mobility.
AIRCRAFT MODEL, DAMAGE MODEL, CHARACTERISTIC AND WEAPONRY CHANGES
F6F5 (France): A bug has been fixed which made it impossible to taxi on the ground.

A129-A/CBT: A bug has been fixed with incorrect behavior in hover mode in Arcade battles.

A129-int: A bug with the flipping of the helicopter after respawn has been fixed.
War Thunder Update 2.7.0.152 is now available on all platforms.