Some important bug fixes have been deployed in the latest update for War Thunder. Developers from Gaijin Entertainment have addressed several issues, including one that involves scouting planes and another that affects helicopters with air-to-ground radars.
Certain large ships can launch a recon aircraft to scout the map for any threats. However, there was a bug that caused the vessel to move backward after braking automatically using the "Abrupt stop" button. This has been fixed in Update 2.15.0.29 and is no longer a problem. So, the next time you launch a recon plane, the ship where it came from can be found in the same place.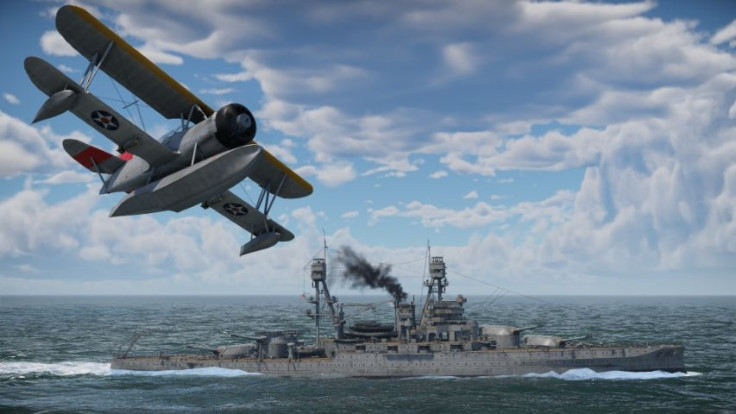 Another significant bug addressed involves some helicopters equipped with air-to-ground radars. The issue was that the targets that were displayed on the radar are only those in the optical system's line of sight. There's nothing to worry about since this issue has been resolved.
Highlights
GROUND VEHICLES
M60 AMBT: a bug has been fixed that prevented automatic distance setup on the machine guns after using the laser rangefinder

T-55A, T-55AM-1, T-55AMD-1: the thickness of the bulkhead in the engine compartment has been adjusted: 20mm -> 5mm

Gal Batash: Material of the hull front has been fixed from rolled homogeneous steel to cast homogeneous steel. Corrected the ammo capacity of the coaxial gun (1,750 -> 5,950) and AA (Anti-Air) machine guns (5,950 -> 1,750)
AVIATION
Mirage F1C: automatic control and damping have been corrected

A bug has been fixed where on respawning in a helicopter while firing from the forward-firing gun or machine gun, the message "Fire is not available during repair" was displayed

A bug has been fixed where, when using a gamepad, it was difficult to lock on to target in the TV camera of the guided weapons
NAVAL
Krasny Kavkaz: a bug has been fixed that prevented the use of the second and third ammo types in battle. Ammo racks in the main caliber turrets have been unified

Position of the coal bunkers, fuel tanks, and bulges has been changed in the hit camera to improve the display of the main modules
OTHER
Freezes caused when quitting the game have been fixed

A bug has been fixed where in some cases selecting a fighter in-ground AB (Arcade Battles) might lead to a crash while playing in the Compatibility graphics setting using full control mode

Freezes on the PS4 that might occur in EC (Enduring Confrontation) missions have been fixed
War Thunder Update 2.15.0.29 is available on PS4, PS5, Xbox One, Xbox Series X/S, and PC.