UPDATE 03/09/18:
Super Evil Megacorp announced the new Vainglory 5v5 mode will release to all players on February 13th. The mode has been available to Golden Ticket, for over a week, but everyone else can look forward to playing 5v5 starting Tuesday.
Vainglory's 2.12 update is here and with it came the long-awaited 5v5 mode -- if, that is, you were able to secure a Golden Ticket pass. At the start of the month, Vainglory devs teased early access to the upcoming 5v5 mode for players pre-registered via the official Vainglory 5v5 website. While the new game mode is the most obvious change, the 2.12 patch notes revealed that actually been a ton of new changes to the game. The latest update brings an entirely new skin system, dubbed "Blueprints," to the game as well as extensive UI updates and balance changes. Below we've put together a rundown of all the major changes listed in the Vainglory 2.12 patch notes, along with information on when the next update will come out, bringing the 5v5 game mode to all.
When Is Next Vainglory Update? When Will 5v5 Mode Come Out For Everyone?
With golden ticket holders raving about Vainglory's 5v5 mode, many players are wondering when the mode will come out for everyone. According to Vainglory's 5v5 website, the next major update (3.0) featuring 5v5 for all players, is scheduled for a mid-February release. With the new skin bundle sales ending on February 14, our guess is we'll see the update drop on or around February 15. Once an official date has been announced, we'll be sure to update this post.
Vainglory Update 2.12 Patch Notes
5v5 Early Access - while 5v5 mode will be coming to all players within the next month or so, 2.12 marked the first time pre-registered golden ticket holders could dive into the new game mode. Since this is still considered the beta testing period, early access players may notice some bugginess. An ongoing list of known 2.12 issues has been compiled and Vainglory devs are working hard to address them ahead of the global 5v5 game mode release.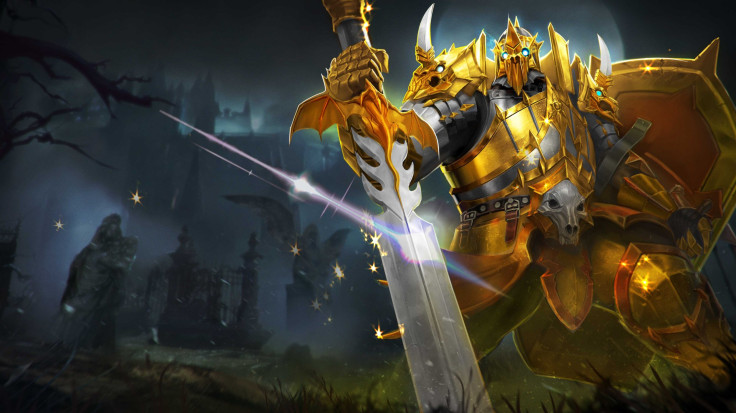 New Rare Skins Introduced - in addition to the skin system revamp, the 2.12 update also brings three new skins. The first, "Golden Netherknight Lance" is only available to golden ticket holders. The second and third are a rare "Kyudo Kestrel" and "Heartless Alpha." This pair of skins becomes available January 31 - February 14 as part of a Duo Bundle priced at 1099 ICE. Starting February 7, players can purchase Kyudo Kestrel or Heartless Alpha alone for 599 ICE.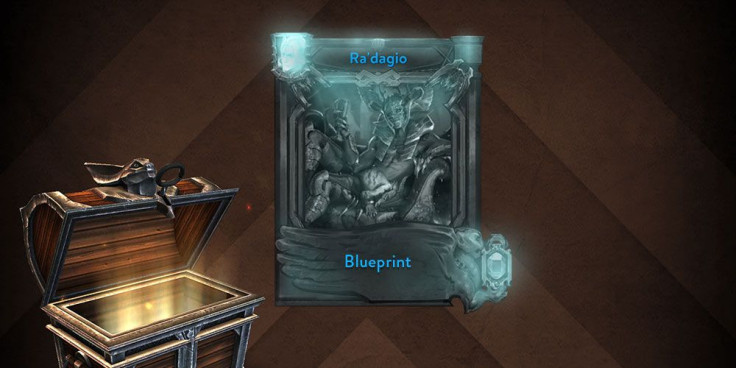 "Blueprints" Skin System Introduced - The revamped skin system now allows players to get new skins by finding their unique blueprints inside of loot boxes. Once a Blueprint has been found, it can be unlocked by spending it and the required essence. The amount of essence required will depend on the rarity of the skin. The devs hope the new system will make acquiring skins a simpler and more streamlined process overall.
What happens if I find a duplicate skin blueprint? Duplicate blueprints will automatically be converted into Essence players can use towards crafting a different skin.

How can I find skin blueprints? Initially skin blueprints will be acquired via in-game quests, but the devs are looking into additional ways of earning skins such as reward systems and special offers.

What about skins I already and in progress in earlier system? Don't worry, the deva haven't forgotten your hard work. All skins with at least 33% progress towards completion will automatically be gifted to you in the new update.

Why do some of my skins have different names now? The new blueprint system required a revamp of the existing tiers, causing many of the skin names to change. For example, instead of having different rarities for the Catherine "Paragon" skin line, you'll now find "Queen's Knight" Catherine, "Paragon" Catherine and "Serpent Mask" Catherine. Since the tiers are now gone, devs decided instead to introduce theme collections such as the Ice, Churn or School Days theme, which will feature different characters inside of them. These themed skins are merely for fun and will largely be used to group skins for sale bundles and special boxes. You can see a list of Vainglory skin name changes, here.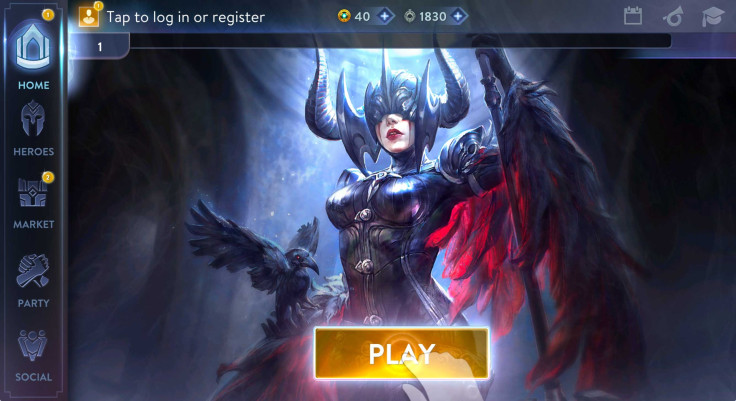 Visual App Refresh - the 2.12 update is aimed at creating a better front-end experience for players. Besides making it simpler to jump into a match or providing support for iPhone X users, the latest update aims to make the whole aesthetic experience of the game more lively. You can find a detailed explanation of the visual revamp, here . Below we've featured a few of the key changes.
Free Cam Added - this feature was added to help you look ahead and better anticipate enemies and incoming attacks. The camera can be toggled on and off in-game.

New Scoreboard Features - the scoreboard feature has been updated with a new gameplay and social tab that allow players to track in-game stats, add friends from matches, mute players and more.

Quick Messages Streamlined - quick messages and social pings now appear in a single menu for easier in-game communication. Quick messages adds a selection of useful preformatted messages for swift 5v5 communication.

Account Level Cap Increase - 2,12 update adds 10 new account levels to enable further progress for those who have maxed out at level 30. The new levels will offer even more rewards to play for.

Surrender Updated - 5v5 mode requires only 4 votes for a surrender. Votes can begin after 12 minutes of the game.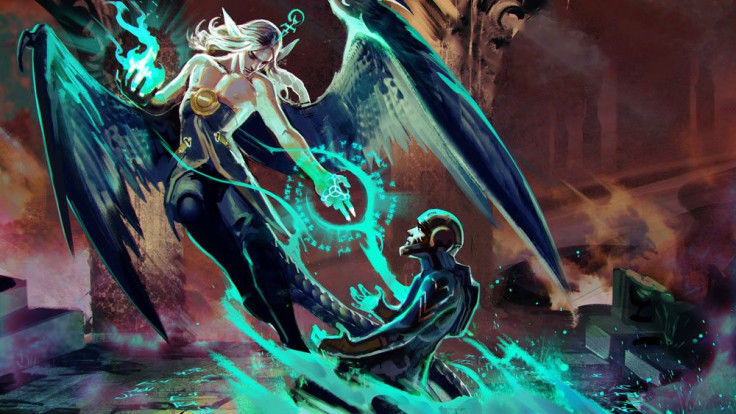 Balance Changes - Tons of balance changes are introduced in the 2.12 update including balances to Gold Bounties, Heroes and items. You can check out the complete rundown of those, here .
What do you think of the latest Vainglory update? Are you excited to play 5v5? Share your thoughts with us in the comments below.