In Chinese culture, the number "5" is seen as either lucky or unlucky, depending on the context. You see, Street Fighter 5 announced that Season 5 is arriving on February 22. But it doesn't stop there as tomorrow, February 16, the game is celebrating its fifth anniversary.
Now there's really a lot to digest, so we'll try as much as we can to cover everything.
Two Fighters Return
The new season arrives with the game's Winter Update. Fans should be happy to know that Dan Hibiki is making a return. That's not all as he's joining the game with some new moves. There's the Danretsuken, for instance, which is a multi-hit punch that sends the enemy flying. Veterans need not worry since he still has some of his classic moves like the Gadoken and Koryuken.
Rose is returning, and like Dan, she's bringing some of her old moves while introducing new ones. Instead of Soul Throw, she now has an anti-air move called the Soul Bind. Plus, she can now bring out Soul Spark midair.
New Gameplay Mechanic
Street Fighter 5 is introducing the new V-System mechanic as well. Known as the V-Shift, this new defense mechanic is available for free in the game's next Battle Balance update.
What this does is pretty much make a player invincible to attacks. Players who successfully trigger this mechanic get to experience a sort of slow-motion effect and let them react better to incoming attacks. There is a drawback to the mechanic, however, which is when players use it and there are no attacks directed at them, they get to lose a full bar of V-Gauge.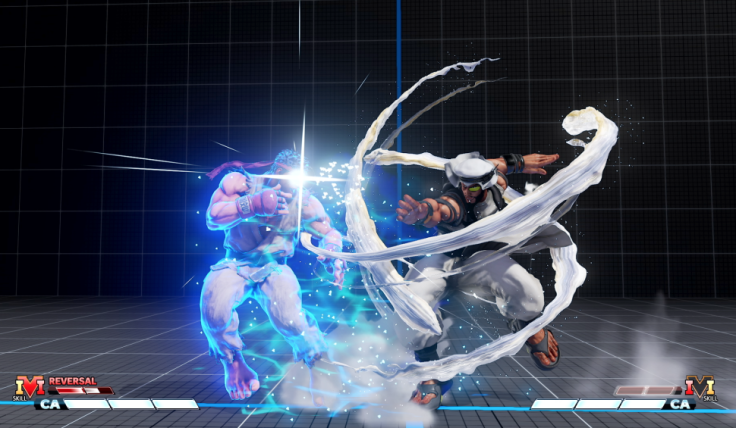 Fight in the Grid
This being a new season, players can expect a new training stage. This one is called The Grid Alternative and available for free.
Season 5 Pass
Season 5 is set to offer players two kinds of passes. These are:
Season 5 Premium Pass

All five Season 5 Characters and Costume Colors 3-10
26 New Costumes
2 New Stages
All costume colors for all Season 5 characters
8 Titles
100,000 Fight Money (available immediately at purchase)
Exclusive PS4 Themes and Steam wallpapers (available immediately at purchase)

Season 5 Character Pass

All five Season 5 Characters and Costume Colors 3-10
5 Battle Costumes (one for each Season 5 Character)
6 Titles
Exclusive PS4 Themes and Steam wallpapers (available immediately at purchase)
Special Bonus
But wait there's more. You can get a bonus when you buy either pass and it's none other than Eleven. Fans of the series would know him as the prototype of Twelve back in Street Fighter 3. In Street Fighter 5, Eleven can transform into any character a player owns. While the mimicked character has Eleven's color scheme, it continues to perform exactly like the character being duplicated.
Free Trial
If you're one of those who haven't tried the game, a Free Trial is being offered for Street Fighter 5: Champion Edition. It's available until February 24 and has all characters from Seasons 1 to 4.
Learn everything that's coming in Season 5 here.
So what do you think? Is it good luck for Street Fighter 5?