Stardew Valley creator ConcernedApe posted a new update regarding the game's announced multiplayer mode and released information about other additions, including new single player content and a PS Vita port. Unfortunately, none of the announcements include actual release dates.
The multiplayer news shared in the update is that work continues on the project. There was talk earlier in the year about a multiplayer beta release on PC by the end of 2017, but that has been pushed into early 2018. This allows for more time to polish everything and make sure there aren't any lingering bugs. However, we do know it will be possible to dance with the other player during the Flower Dance if you haven't won the heart of any of the townspeople.
The big news for everyone is the announcement of new content coming with the multiplayer update. Details have intentionally been kept scarce, but we do have two new screenshots, including the picture in the tweet above. Based on these two images, it seems like players will be able to get on a boat in the ocean to go deep-sea fishing.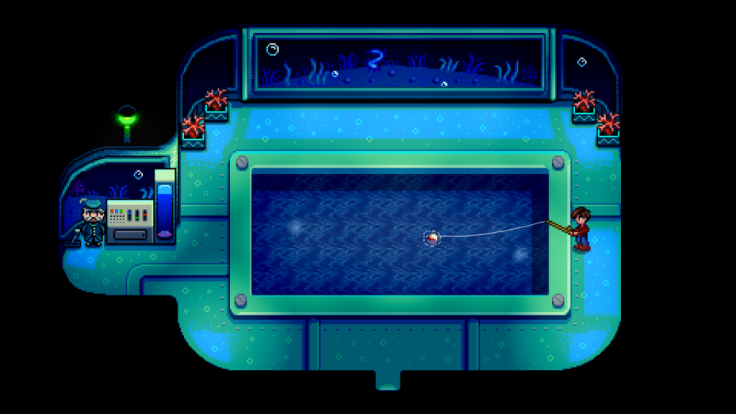 Also, for all ten of you PS Vita gamers out there, Stardew Valley will be ported to Sony's handheld somewhere in 2018. Stardew Valley on PS Vita supports cross-buy, so if you already own a copy on PS4, you now own a copy on PS Vita. The PS Vita version will not support multiplayer, however.
The final update in the post mentions new language support for next year including Korean, French, Italian and Turkish language packs. Like everything else, no specific release dates were mentioned.
More news is said to be coming, but don't expect anything until 2018.
Stardew Valley is available now on PS4, Xbox One, PC and Nintendo Switch.
So what do you think? Are you excited to play Stardew Valley with your friends? Are you more excited to hear about the new content releasing alongside multiplayer? Let us know your thoughts in the comments section below.
Stardew Valley On Switch Is Almost Perfect, But Misses Obvious Opportunities
Stardew Valley on Nintendo Switch is a great way to play the farming game, but it misses some obvious opportunities.
It's the same Stardew Valley you know and love
You can now play on the go
Long save times
No special Switch features