Sony's latest CES 2021 Digital Press Event took place yesterday. There were tons of new details about new products the company wanted to release, however, a couple of things caught our eye. We got much-needed info about the previously announced games, Project Athia and Pragmata.
Both titles were revealed during the June 2020 Sony Event with very little information. Now, we at least know when to expect these games. Project Athia will be released sometime in January 2022, whereas Pragmata in 2023.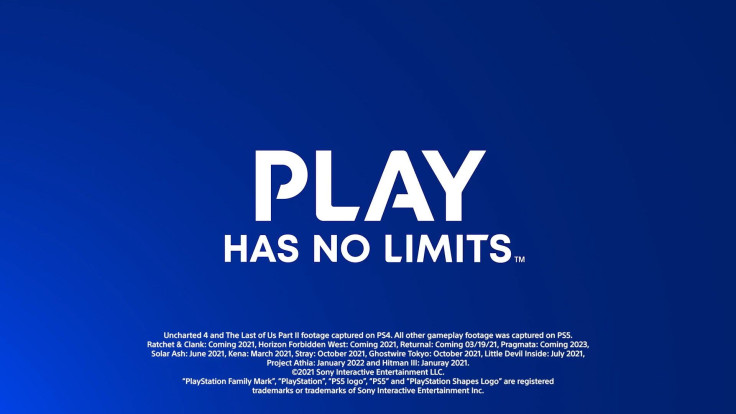 Project Athia is being developed by Luminous Productions, the same development team behind Final Fantasy XV, and will be published by Square Enix. The game will be released on PlayStation 5 and PC. It was also previously confirmed that Project Athia will be a timed-console exclusive for 24 months. It means there is a good chance that the game will get an Xbox Series X|S release two years after the PS5 launch. Keep in mind that "Project Athia" is a working title, and the game's name will most definitely be changed. Check out the reveal trailer of the game below.
We don't have a lot of information about Pragmata. The game was announced via a Cinematic Trailer back in June. It is being developed and published by Capcom. The title is now set in 2023, instead of 2022, for PlayStation 5, Xbox Series X|S, and PC. More information about the game will be revealed this year. Check out the announcement trailer below.
That's not all, the CES event also showed the release window of Bethesda's Ghostwire: Tokyo, Little Devil Inside, Kena: Bridge of Spirits, and more. Surprisingly, the release window of Sony's most anticipated title, God of War Ragnarok wasn't mentioned. It was previously revealed that GOW:R will roll out in 2021 but now it seems like that's not the case.
So, what do you think? Are you interested in Project Athia and Pragmata? Or will you wait for the gameplay reveal? Let us know your thoughts in the comments section below.