For years, The Sims FreePlay was The Sims franchise's only mobile game. Launched in 2011, two years into The Sims 3, it gave players without access to a console or PC a way to participate in the world's only life simulation game. But in the next two months, The Sims FreePlay will have a little competition from within. EA confirmed The Sims Mobile arrives worldwide by April and it's more than a simple technology upgrade.
"Sims Freeplay is amazing, and we kind of feel like we are standing on their shoulders," said Senior Producer Sarah Fuchs. "We thought, we can really take the best of The Sims, put it on the latest devices, and have something that we think will be incredible."
The Sims Mobile is free-to-play, just like its predecessor. The noticeable difference is that it's more engaging.
"When I would play The Sims FreePlay, you'd come back and your Sim may be in mode of failure -- they may have peed on themselves, may be falling asleep. You felt like you had to do a lot of cleanup before you started to play," Fuchs said. "We wanted to make it so every time you came back to the game, your Sim is rested and ready for action."
Cutting down on wait times was one of the development team's key goals. Events can last up to eight hours. So you can send your Sim off to a work event while you go to work too, or you can actively finish the event in ten minutes. Both games happen in real time, meaning one hour is one hour, but actions in Sims Mobile are a lot more fast paced than FreePlay. You can choose how you play.
"We wanted player choice, we wanted players to feel really in control. You never have to wait eight hours and you don't have to pay to advance," Fuchs said.
The Sims Mobile was always going to be free-to-play, like its predecessor. While Fuchs said that decision was made before she began working on the game, she thinks it makes sense to grow the player base.
"We are trying to make a game that will not only appeal to Sims players, but for everyone. We want mobile players, we want to bring a whole new group of people into the Sims brand," Fuchs said. "While Sims players might pay an upfront price, a random person out there, my mom for example, isn't going to pay a premium price."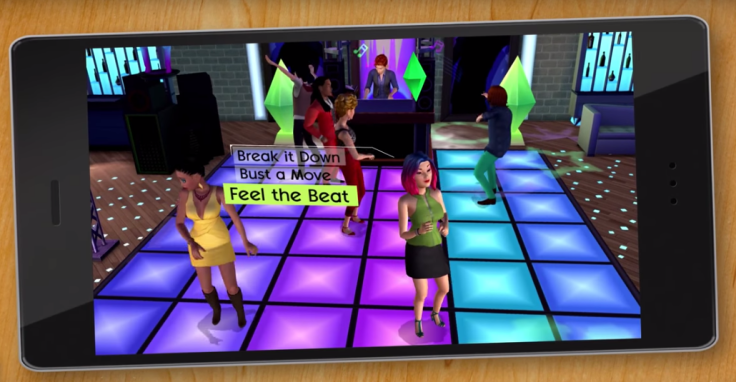 Fuchs said The Sims FreePlay is still "alive and kicking," but believes as technology advances, people will naturally gravitate toward Sims Mobile.
"I don't know what the specific plan is for Sims FreePlay," Fuchs said. "I think that we are going to be able to keep up with the next iPhone and the next Android and the next tablet. FreePlay will continue, but it won't have the look that will soon be expected for a mobile game."
The Sims FreePlay has frequent updates adding specific themes to the game, similar to DLCs for Sims 4. Fuchs said the roadmap is already in place for Sims Mobile.
"We have a huge roadmap of things that we are going to roll out. We are going to be releasing a lot of content, but we have a new zone that we are planning to release right after we go worldwide," Fuchs said. "In a zone, you will have different venues, different careers, different Create-A-Sim, build/buy objects, sets of things, mystery things -- so we have a huge amount of content planned. You could spend zero dollars and have a great experience, you could spend thousands of dollars, depending on how decked out you want to be."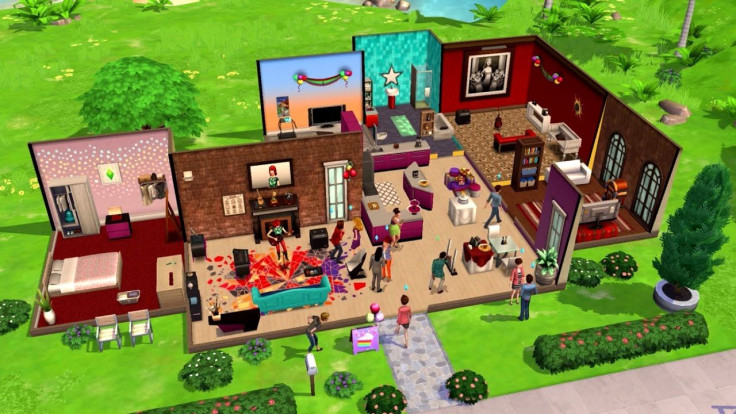 Many longtime players believe the next step for the entire franchise is making the game multiplayer. The Sims Mobile will be the first game to take that step, but not in a direct way. You can't move with your friends' active Sims, but you can interact with your friends' Sims by starting a relationship with them or inviting them to your parties. To clarify, in your Sims Mobile game, you could be married to your friends' Sim. But in their game, you could be enemies. Fuchs argues this level of anonymity is necessary for a game where players create personal stories.
"Multiplayer is very tricky for The Sims, because you want to tell your private story. If they are telling a story about having a crush on some person, or they've made a Sim look like some person in their real life, they get to choose how public they want to be with it."
Fuchs also teases another interesting aspect down the line. Sims Mobile will try to incorporate live, real-world events into the game while they are happening in real time.
"We are going to do something so we can experience the real world through the Sims. For example, the solar eclipse and the Oscars. We want to reach a broad audience of people," she said.
EA has yet to reveal a specific release date, but the company's Q3 earnings call confirms the game will arrive by the end of March. For more on The Sims Mobile, check out our review.