The Sims Freeplay update brings penthouse apartments and they look awesome, but you'll need to complete the Sims and the City Discovery Quest to take advantage of the new assets. This means you need to have completed the Simtown express quest first. This new quest will earn you the keys to a downtown penthouse apartments and a glamorous celebrity fashion pack as an added bonus. Time to take your build mode dreams to new heights!
To start the quest, go to the park and find the special director Sim. There's a 7 day time limit. Here's the sequence of events and once your are done, you'll be able to build the penthouse apartments in downtown.
Send a Sim to the Park
Ask Miss Director What's Wrong - 30 seconds
Offer to help Miss Director - 12 seconds
Demonstrate touring ability - 2 minutes
Watch 'Simtown Stars' - 5 hours
Answer call from director - 48 seconds
Send 3 sims to the Park
Request an autograph - 2 minutes
Offer Prim a tour - 7 hours 45 minutes
Present the Thinking Man - 2 minutes
Tell a story of the park - 10 hours 5 minutes
Send a Sim home
Boast about a visitor - 13 hours 45 minutes
Celebrate Simtown diversity
Take a selfie with Prim - 2 minutes
Gossip with Prim - 1 hour 35 minutes
Place a decoration
Confess plan for fame - 11 hours 45 minutes
Ask where to start - 2 minutes
Clean strange slime from fridge - 17 hours 30 minutes
Query random acts or kindness - 1 hour 35 minutes
Bake donuts in an oven - 8 hours
Give donuts to a stranger - 2 hours 25 minutes
Talk to prim - 19 hours 45 minutes
Hug Prim - 4 hours 45 minutes
Say farewell to Prim - 1 day 2 hours 45 minutes
There are four penthouse apartments. One lot is empty. The second is 'two and a half beds,' with a bunkbed. The third is 'sanctuary in the sky' and it has a garden in the middle with windows. The fourth is 'lofty penthouse' with a pool and a piano and a deck.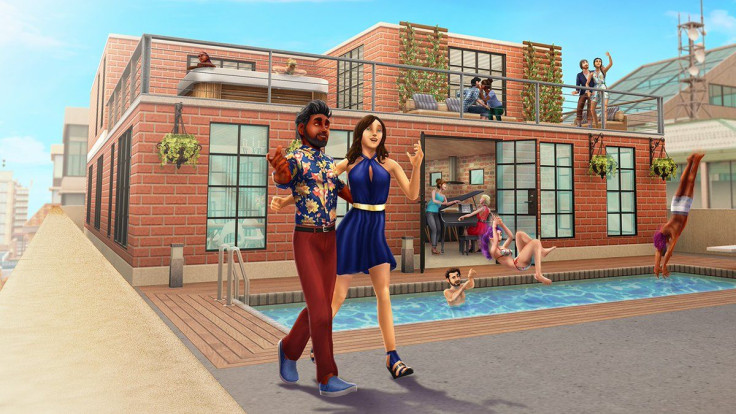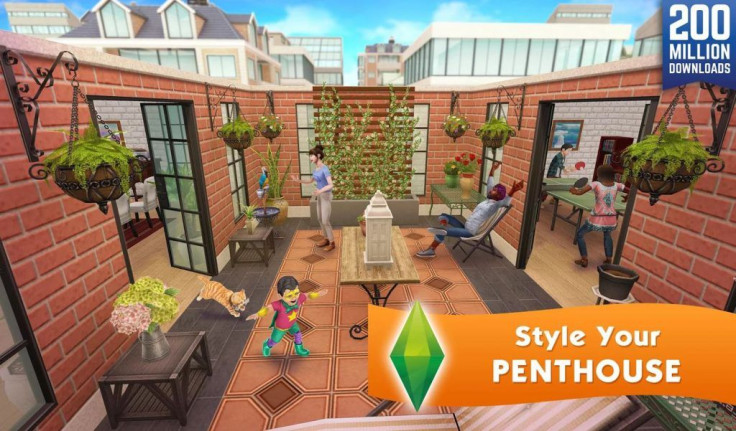 The following items will be unlocked:
Faux Lawn and Wooden Panels (patio paving and balcony paving sections)
Glass Partition (decorations section)
Support Column (decorations section)
Flat roofing (roofing section)
Exposed Concrete (flooring section)
Modern Glass Panes (windows section)
Single and Double Penthouse Doors (doors section)
Exposed Brick, White Brick, Classic Brick, Warehouse Wall and Simple Concrete (walls section)
Contempo-Stair-y (stairs section)
The prize for completing in the time limit are these celebrity fashion outfits.
There's also a few more elements to this update in addition to penthouse apartments, such as the Custom Closets Hobby Event and Love Is Blinds Hobby Event . Create amazing walk-in wardrobes, complete with chandeliers, ottomans, and handbag and shoe racks and add extra polish to your home with curtains and blinds.
Stay tuned for a short guide on the Sims Freeplay hobby events.