Facepunch Studios launched a massive update for Rust that brought a ton of quality-of-life improvements.
One of the things that players will notice after updating the Rust game client is the new train caboose in the Outpost. This place offers them a way to enjoy standard casino games, such as Poker, Slots, and the new Blackjack machine without fear of getting killed.
This patch has also introduced a new event notification system. Now, players will get a small UI prompt notifying them that a world event is about to begin. This feature was added so that they will no longer have to rely on third-party services to get the same information. On top of that, the company is hoping that players will be more engaged in participating in these events now than before.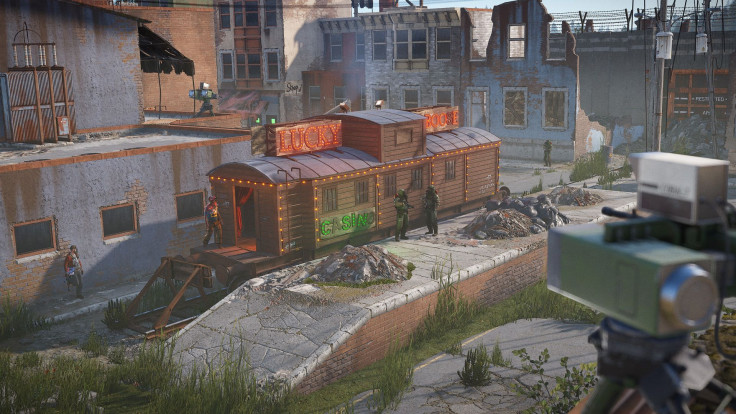 Here are the other notable changes:
COMBAT QoL
Burst
Following last month's burst module implementation, I have made the following changes and improvements:

Burst can now be toggled using the "M" bind

Burst module slightly lowers aim cone
LR and MP5
The LR and MP5 have seen lower usage since the recoil changes, players who used to opt for the LR often now feel more confident using the AK, so we're experimenting with the following changes to incentivize their use more:

MP5 and LR now have inbuilt burst module
Slug Ammo
Slug ammo is regularly used over large distances effectively, whilst it's great to see slug ammo used to a greater effect with the recent changes, we agree with player feedback that it's too effective. The slug should be a hard-hitting option in close to mid-range combat and less effective over larger distances, so I've made the following changes:

Slug now does 50% damage at 40 meters+ instead of 75% damage at 80+

Slug does 100% damage from 0 to 20m instead of 0 to 10m
MODULAR CAR CODE LOCKS
Add, change, or remove code locks from a car at any vehicle lift.

Code locks prevent mounting the vehicle - except for taxi modules - and also prevent access to storage. Players in a taxi module cannot swap seats to any other type of module.

To capture a car with code locks, you can reduce the health of a seating module to 20% or less, which will enable an option to break the lock.

Alternatively, if you can push the car to a vehicle lift, a new code can be set there. Note that locked cars cannot be pushed in safe zones.

A mounted player can flip the Central Locking switch in a cockpit module to unlock all doors, temporarily disabling code access. Code locks on the exterior of the car will light up green instead of red. If all players in cockpit modules dismount, the central locking is automatically re-engaged.

After entering the correct code, players are automatically whitelisted, and won't need to enter the code again.
The full changelog can be found on the official website.
Rust is available on PC.