Futile internet petitions are hotter than Tatooine twin-sunburn these days, and Star Wars fans are among the most vociferous when it comes to codifying complaints online. So are gamers. When you combine the two, you get the cross-section responsible for this petition on change.org calling for Lucasfilm to revoke EA's Star Wars license. It's garnered more than 130k signatures and continues to gain momentum.
The case against EA is pretty damning. Lucasfilm announced in 2013 EA would have exclusive rights to create canonical video games for the new Star Wars Universe. That universe will have three films by the end of 2017 and, after EA's decision to shut down Visceral Studios Star Wars project because it was "too linear," that universe likely won't have a canonical single-player video game on the shelves before the new film trilogy wraps up in 2019.
This is the most compelling charge against EA, especially when all we've had are two lackluster Battlefront games. Fans were willing to give the first installment a pass; it was rushed and felt that way. Aside from a solid story in a woefully short single-player campaign, Battlefront 2 is flopping so hard EA stock has dropped $3 billion since the kerfluffle began.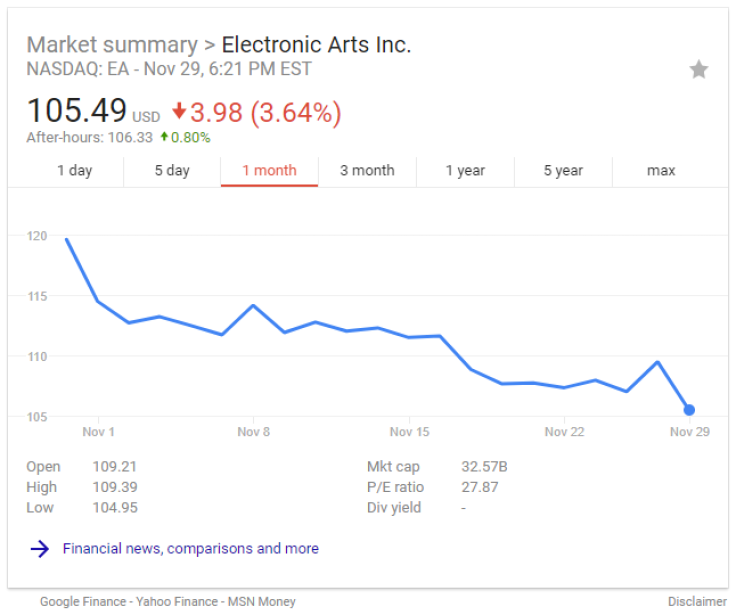 So who deserves the coveted Star Wars license? EA's recently (fully) acquired Respawn is making a third-person action game, but details are scarce. EA Motive's game is now rumored to release in 2022. Fans feel owed a certain level of excellence from Star Wars games, which is why a tepid Battlefront 2 wasn't going to cut it, even before the loot box fiasco. Lucasfilm needs to make a big gesture, and if they revoke (or even share) the license it needs to go to a studio capable of delivering a 10/10, GOTY experience.
I think that's Larian Studios.
You might not be on a first-name basis with Larian. They're the team behind the Divinity series. And if you're not familiar with Divinity, then you are missing out one of the best RPG franchises of all time. Divinity: Original Sin and this year's sequel, Divinity: Original Sin 2, boast dozens of near-perfect review scores. Divinity 2 is already a million-seller, quite a feat for a game that can trace its roots back to Kickstarter. I am currently in hour 131 of my Divinity 2 playthrough. It is a classic, old-school RPG with turn-based combat, a party system and one of the deepest narratives I've ever experienced in 25+ years of gaming. There are consequences unfolding in my 100+ hours that are rooted in my first 10.
When you think about Star Wars, with its long character arcs and the deep, meaningful choices those characters make, it clearly lends itself to the RPG format. Fans revere the Star Wars: Knights of the Old Republic games for this very reason. Coincidentally, the first KotoR game was made by BioWare, then a fledgling independent studio that recently fell victim to EA's ongoing pattern of acquire, micromanage and ruin.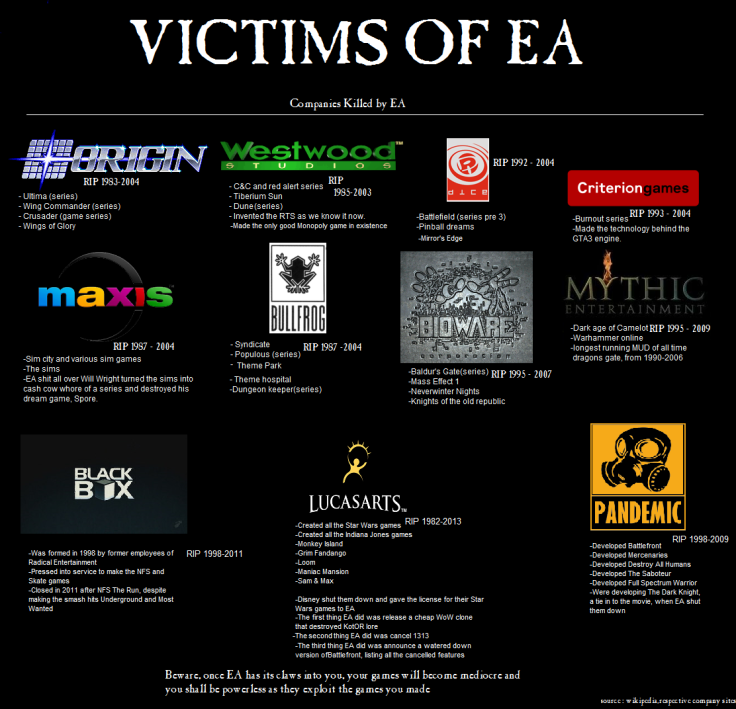 BioWare was able to make a legendary, industry-standard Star Wars game because it was a passionate studio of talented developers more excited by video games than quarterly earnings reports. It wasn't a game designed with multi-year monetization in mind. A well-made RPG may not reach the largest possible audience in the same way a casual shooter would, it also wouldn't be a flop. Word-of-mouth is what's killing Star Wars: Battlefront 2, but it could keep the sales of a solid RPG going for years. KotoR 2 currently has more daily players on Steam than Injustice 2, a brand new game chock full o' superheroes that released last month. Will anyone have fond memories of this generation's Star Wars games a decade from now?
Will Lucasfilm revoke EA's license? Probably not. But the possibility of the license being granted to another studio isn't unheard of, it's how Star Wars games used to be made. A little healthy competition could inspire EA to get its act together. And giving the rights to a small studio with lots of respect would elevate a talented team and assuage cynical fans all too quick to resort to the "this is a cash grab" line of thinking. What's the worst that could happen? We get another mediocre Star Wars game? The way things are going right now, that's all we're expecting anyway.