Update 8.1 for PUBG is all set to go live this week. Like with previous updates, players can expect some map changes and even the addition of new items and new features. A new update also means that there's going to be a new Survivor Pass. This time it's titled Payback and comes with almost 100 new skins as players get to explore the remastered version of Sanhok.
Still on the new Survivor Pass, one big change is that three mission tabs have been removed, which are Community Mission, Progression Mission, and Beginner Mission. There's also going to be some changes to the Season missions. In the previous system, new mission tracks were unlocked on a monthly basis. However, this time all missions are going to be available for everyone at launch. Players that manage to finish all four types of Sanhok-related missions have a chance to get four unique weapon skins.
There are also going to be challenging missions that are based on survival. This includes a total of 16 missions with the chance to receive four face cover/camo items.
Finally, we look into the Survivor Pass XP. With this new pass, players can now get more XP proportional to the time survived not only in normal matches, but also in ranked matches. Additional good news is that players can earn around 600 XP per hour of normal gameplay. That means as much as 7200 XP can be earned per day by just playing the game.
New Season Is Almost Here
The arrival of a new Survival Pass also means the start of a new Ranked Season. Once it's launched, Ranked Rewards for Season 7 are then going to be distributed to players. It also means that player ranks are going to be reset. All players get their initial ranks after playing five placement matches. Ranked Points (RP) have also been soft-reset, which means the initial Season 8 placement is going to be influenced by a player's Season 7 rank.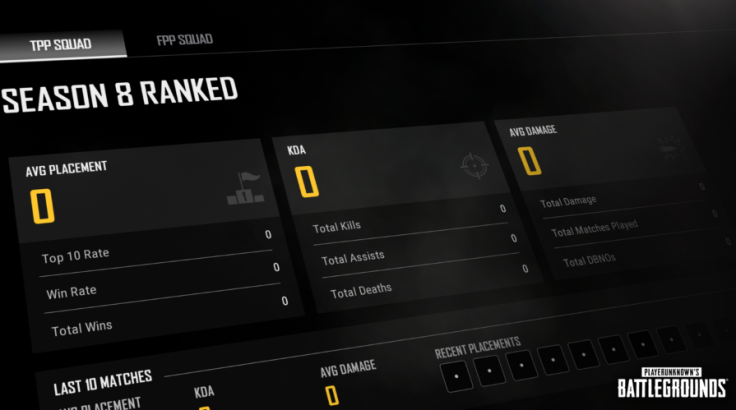 There are also Game Mode updates which include:
Team placements

RP acquired based on player's performance is also going to account for Team placement instead of individual placement.
When a player leaves a match and their teammates are still alive, the placement points are going to be computed based on the team placement at the moment the player leaves the match.

Should the player decide to stay with his or her teammates and then the team wins the chicken dinner, the placement point of the player is going to be considered as 1st place.

Bonus kill points

Killing an enemy player whose rank is higher than five divisions allows a player to earn bonus RP.

The higher the difference in the rank tiers, the more bonus RP granted.

Killing a higher ranked player also grant bonus BP.

RP Growth rate adjustment

PUBG has adjusted the RP growth rate at 50% greater.

This should allow players to be able to reach the rank that best matches their skills.

Survival Mastery level

The minimum level needed to take part in Ranked Mode is now increased from level 20 to level 40.
Still on the Ranked Mode, Vikendi has been added along with some Ranked specific changes to the map itself. For instance, the Blue Zone has been adjusted in order for it to closely align with Ranked Mode circles. In addition, the Red Zone has now been disabled in Ranked.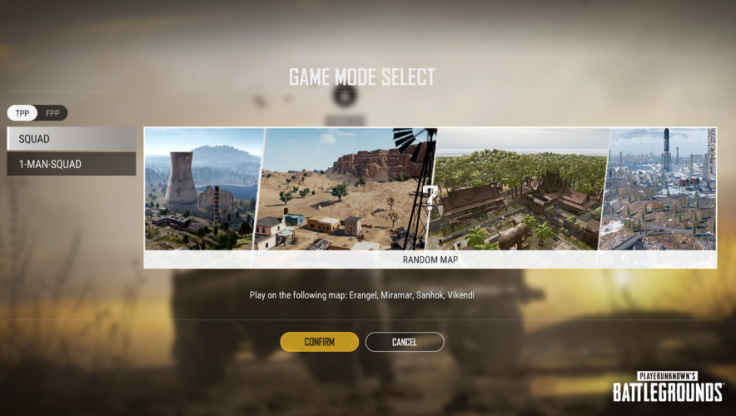 That's not all as these changes are coming to Ranked Mode as well:
Item Spawns

M249 and DBS are now world spawns in small numbers.
Mosin-Nagant is now spawned on Erangel and Vikendi.
A small amount of Crossbows now spawn in the world.

Vehicles

Vehicles can now spawn in the Esports hard spawn locations.

However, in Ranked Mode there is not a 100% chance they spawn in those locations.

Motor Gliders

Spawn in Ranked.
Only spawns on Erangel and Miramar.
Have small amount of fuel ready in the tank upon spawning.

Flare Gun

Can no longer call in the BRDM-2 with this item,

It was found out to be more powerful than expected.
In addition to the new Survival Pass and new Season, Title Update 8.1 is also set to introduce a lot of changes to Sanhok, which you can read more about here. It's also going to be bring the Loot Truck plus some changes on the Gas Can. Learn more about that here.