The February issue of CoroCoro includes new information on the upcoming Pokémon the Movie 2018 (title expected to change), which will star a Legendary Pokémon from the Johto region, according to leaked pages that have appeared online.
According to the pages of CoroCoro -- via Serebii -- Lugia will take part in the upcoming Pokémon movie. How big its role will be is not yet known but the next issue of CoroCoro, which drops March 15, will reveal "an exclusive scoop on Lugia." It also said that Pokémon fans should pay attention to one half of the Johto Legendaries this year.
Check out the scan from the February 2018 issue of CoroCoro showing Lugia and its past appearance in the second Pokémon movie back in 2000.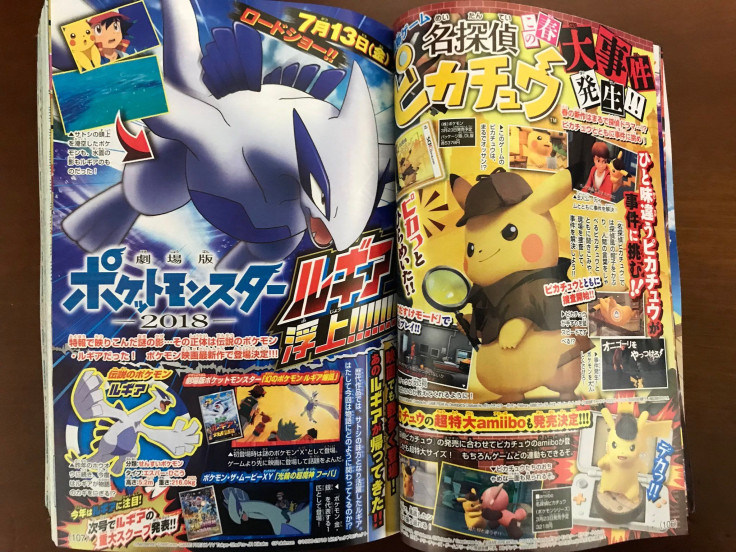 Lugia has appeared in Pokémon media in the past, like the aforementioned Pokémon the Movie 2000 which was the first reveal of the Psychic and Flying-type before the release of Pokémon Gold and Silver . That film followed Ash, Pikachu and his friends as they came across islands that housed the three Legendary Birds, Zapdos, Moltres and Articuno.
These three were constantly fighting, which caused a catastrophic weather event that threatened the people and Pokémon in the area. Lugia appears and, being the Guardian of the Seas, tries to calm the three birds down.
Considering the 2017 film retold the story of the first few episodes of the Pokémon anime but doesn't take place in the same universe, the new movie could be retelling Pokémon the Movie 2000 set in this new universe.
In the same issue of CoroCoro, a Japanese distribution of a Shiny Poipole was revealed. This gives trainers an easier chance to capture one of these special Ultra Beasts without spending hours soft-resetting their Ultra Sun or Ultra Moon game.
So what do you think CoroCoro will reveal about Lugia next month? Do you think the next Pokémon movie will retell Pokémon the Movie 2000 ? Let us know your thoughts in the comments section below.