It looks like PlayStation Now wants players to race across the US through whatever means necessary. Headlining the January lineup is none other than the racing game The Crew 2. It's available in the service until July 5.
This excellent take on the motorsports scene of the US allows exploration of what could be one of the most exciting open worlds ever. Players can choose from a wide range of vehicles from exotic cars to bikes to boats and even planes. Players get to test their skills in different driving disciplines as they compete in the entire US.
If you're not familiar, PlayStation Now is a cloud gaming subscription service that allows members to stream games. The service offers a 7-day free trial after which you need to pay $9.99 a month.
Other Arrivals
The Crew 2 isn't the only one arriving in PS Now. There's Surviving Mars where players need to build and sustain a colony on the red planet. It's not as simple as building structures since players need to keep in mind the personalities of the colonists. Also, players have to watch out for dangers lurking in the shadows.
The third offering is Frostpunk: Console Edition. In this game, players need to complete a complex strategic challenge while being able to enjoy a rich narrative.
The Crew 2 This Week
Since we're already talking about The Crew 2, let's take a look at what the game has to offer this week. The theme is Car-Nage and runs from January 6 to January 13. In this event, players must complete certain challenges and races. Up for grabs this week are:
Platinum: Red Storm Underglow
Gold: Fender Vero (1984)
Silver: Ford Mustang Shelby Visual Parts Set
Bronze: 300K Followers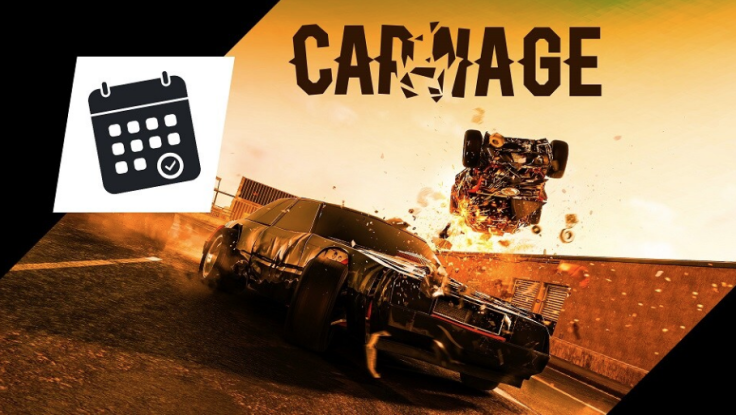 Like any weekly event, players won't be facing the different challenges empty-handed. This week's bundle offers:
Dodge Challenger SRT-8 392 (2012) – Rally Cross
Ford Mustang Shelby GT500 (2020) – Street Racing
Fender Frontiera (1956) – Demolition Derby
Hummer H1 ALPHA (2012) – Monster Truck
Meanwhile, those who just want to chill can take advantage of the Dodge Charger R/T Hemi Masked Edition. This is now available for purchase in either Crew Credits or Bucks.
What do you think? Is it worth trying out The Crew 2?