Nvidia Reflex technology made its way to Rainbow Six Siege over a week ago. This software measures and reduces system latency in competitive games, which is quite critical for competitive players.
The addition of Reflex to Rainbow Six Siege is actually useful as the game has a very low time to kill. Getting kills is one of the most important goals in the game, and Reflex improves accuracy by lowering the lag between pressing your mouse button and what's appearing on your screen. Nvidia claims that the technology can reduce system latency by almost 30%. However, the latest RTX 30 series cards appear to get the most out of it, with latency around single digits.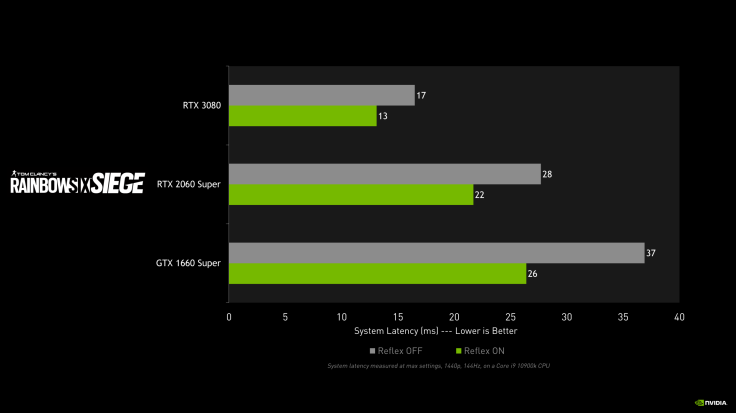 You can enable the Reflex option in-game after you've updated the drivers of your GeForce 10 series cards or above. But it comes with some tradeoffs, and one of them is the reduction in FPS. This can be an issue for players who can't spare more processing power for the game. Another setback is its availability for the Vulkan version of the game, which isn't good for DirectX 11 gamers.
If you're a Vulkan user, be prepared for some issues like being unable to change the refresh rate and resolution of the game. The supposed antidote for low FPS is prevented by that problem. Furthermore, the latest Nvidia Game Ready Driver isn't a massive thing for GeForce 10 series cards. On Reddit, a recommendation suggests waiting for another update since the performance didn't go up in certain games. Though no stability issues were reported from the same recommendation.
Since the driver is new, our advice is to do the update if you have video cards that don't have issues with the driver. But if you are already running smoothly on the installed driver, wait till Nvidia rolls out the next update.
So what do you think about the new Reflex technology? Personally, I would recommend players with older cards wait for the next driver update. Let us know your thoughts in the comments section below.