The fight in Mortal Kombat Mobile just got more interesting with the official debut of Sindel. Her arrival also signals the start of the limited-time Dark Queen's challenge along with the new Brutalities for the Diamond variants of Mileena and Jax. She joins the game as part of Update 3.5, which also comes with quality-of-life improvements.
For those not familiar with the former Queen of Edenia, she's not afraid to do everything to make sure she keeps her place of power and privilege. With her mystical abilities, she can be one of the team's strongest damage dealers. Diamond MK11 Sindel can weaken and slow her opponents with banshee screams and even make them bleed. She can counterattack with a move that applies stun.
With Sindel now in the game, players can test their skills and see if they can survive the Dark Queen's Tower. This new challenge takes place during the Edenian war, a time in the past when Outworld invaded Edenia. To survive, players need to go against both sides. Along the way, players get the chance to earn some new Dark Queen's Tower Equipment cards and those strong enough who reach the top get a guaranteed Diamond Character with a chance at MK11 Rain.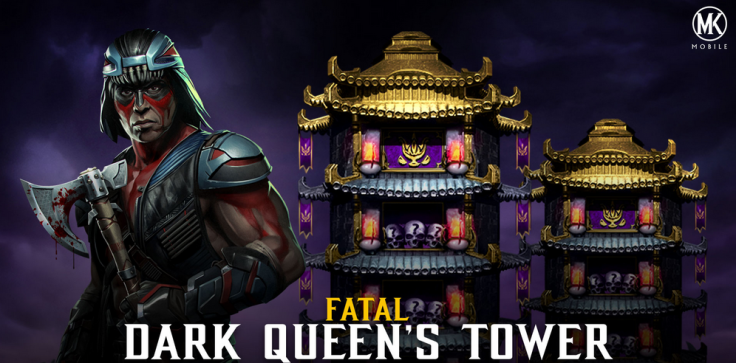 New Brutalities
The Diamond variants of Mileena and Jax finally get their mobile Brutalities. Jax can now blast opponents into the air and watch them explode with his bazooka. Meanwhile, Mileena makes use of her Tele-Splat finisher to crush the skulls of her enemies.
Quality of Life Improvements
The new content arrives in the game courtesy of update 3.5. Some of the QoL improvements players can expect are:
Upgrade Kollections Faster

Players can now use sliders to upgrade Characters and Special Attacks for several levels at once.

Kard Packs and Support Kards can now be purchased in bulk.

It's now possible to open multiple Feats of Strength packs at once.

Customize Kombat

Players can now choose how the health status of their characters is displayed in battles. It can show either:

Exact amount of health points

Percentage of the Max Health

Health bar is now highlighted when Brutality can be performed.

Manage Time

The Event Tower expiration timer can now be seen on the main game interface.

Players now know exactly when the Tower is going to end. This should allow them to allocate resources.
See all the changes that arrived with Update 3.5 here.
Mortal Kombat Mobile is available on Android and iOS.