The Magic: The Gathering World Championship is all set with the top 16 players in the world fighting it out from February 14-16. Serving as the culmination of the 2019 season, it's going to take place in Honolulu, Hawaii. The World Championship is also going to offer the largest cash prize for a Magic event, with a prize pool of $1 million.
If that wasn't enough, the players are going to be duking it out through Magic: The Gathering Arena. They're only going to be playing the online version, but the players are going to have their faces visible during the event. This should be really interesting to watch.
So what can we expect in this tournament? Let's start with the players. Those who managed to be part of the tournament got their slots through different means like winning a 2018 Mythic Championship or ranking in the top four with Mythic Points after the 2019 season. The players are:
Javier Dominguez

2018 defending Magic Worlds champion

Autumn Burchett

Mythic Championship I champion (tabletop)

Eli Loveman

Mythic Championship II champion (tabletop)

Matias Leveratto

Mythic Championship III champion (Arena)

Thoralf Severin

Mythic Championship IV champion (tabletop)

Jean-Emmanuel Depraz

Mythic Championship V champion (Arena)

Ondřej Stráský

Mythic Championship VI champion (tabletop)

Piotr "Kanister" Głogowski

Mythic Championship VII champion (Arena)

Chris Kvartek
Raphaël Lévy
Gabriel "Yellowhat" Nassif
Sebastián Pozzo
Andrea Mengucci
Seth Manfield
Márcio Carvalho
Paulo Vitor Damo "PVDDR" da Rosa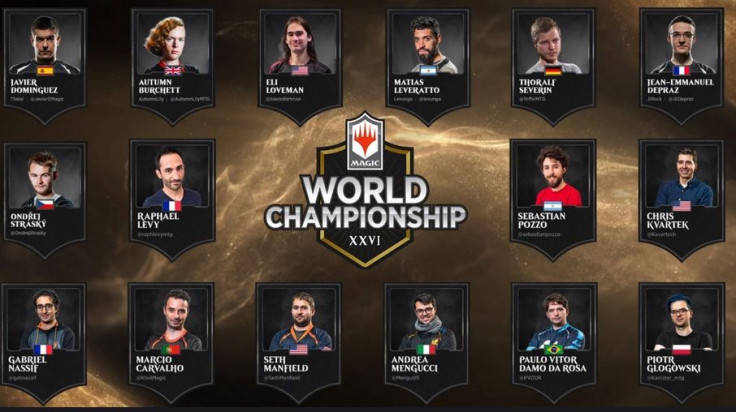 As mentioned, this is the largest cash prize to be offered for a Magic: The Gathering tournament and the breakdown is:
1st: $300,000
2nd: $150,000
3rd: $100,000
4th: $75,000
5th-6th: $62,500
7th-8th: $50,000
9th-12th: $25,000
13th-16th: $12,500
Being the most prestigious tournament, the World Championship makes sure that every win matters. Players are divided into two groups of eight in order to determine who moves to the next phase of the competition. Players that win early and often get to advance faster and can even earn a seeding advantage in the Top 8. It's okay to lose, but the value of winning gets higher as the tournament progresses.
Making the tournament even more exciting are the different talents that will serve as casters. These are:
Host
Desk Host
Reporter
Play-By-Play
Expert

Cedric Phillips
Brian Kibler
Paul Cheon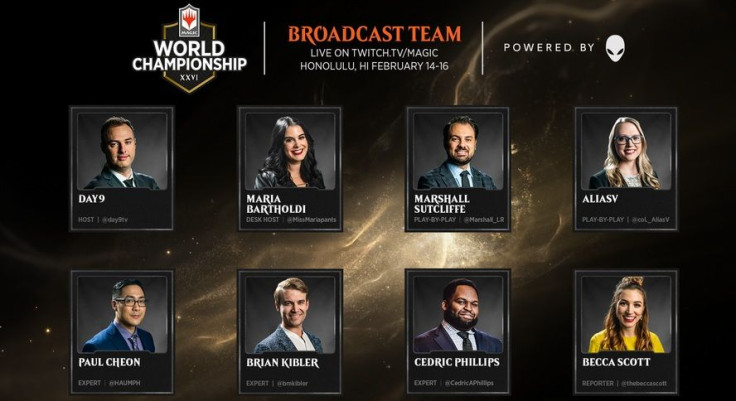 For those unable to watch live, they can view the official stream of the tournament here from February 14-16. It's not just live streaming, but also offers players videos and, of course, match-by-match updates.
You can read more about Magic: The Gathering's biggest event here.