The Love Nikki Ghost Gathering event has arrived but what's up with the imp pendant and how do I use my Pavillion of Fantasy Tickets? Find out the answers to these questions and more here.
Love Nikki Dress-Up Queen dropped a brand new update for players this week, and while it didn't include the anticipated Chapter 13 expansion, it did bring a new Hell event, dubbed Ghost Gathering. The week-long event brings tons of exciting new changes and surprises including free clothes, gems and event-themed suits to acquire. Below we've put together a guide of everything you need to know about the Love Nikki Ghost Gathering Hell Event, including answers on what the imp pendant is for, which suits are featured, how many diamonds it'll take to unlock them and more. Check it out below.
Love Nikki Ghost Gathering Guide: Imp Pendant, Story Suits And Other Hell Event Details Explained

When does the Love Nikki Ghost Gathering Hell Event begin?
The event kicked off January 31 and will continue through February 6.
Which suits are featured in the latest Hell Event?
The latest Love Nikki Dress Up Queen hell event features five different suits: Miss Bone, Underworld Lord, Yama Judge, Soul Guide, and Flower Mirror. Depending on the time of day, the Miss Bone and Underworld Lord will change their appearance. You can see every suit at the bottom of this post.
How can I access the latest Hell Event?
The Ghost Gathering event can be accessed through the Ghost Gathering icon on the right-hand side of the main screen and is played in its own exclusive event window. The event is played in an event-limited pavilion like the Mystery House.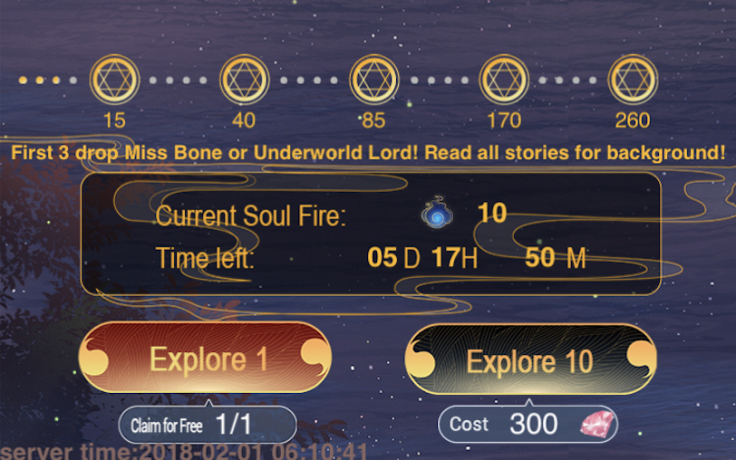 How do I play the Ghost Gathering event?
Playing the event is simple. If you go to the "Explore" section of the event, you can pay 30 diamonds to explore/play once. Each time you "Explore" you will receive on Soul Fire plus other prizes like stamina or diamonds. After a specific number of plays, you will receive a random event suit set. The wins come after obtaining 15, 40, 85, 170, and 260 Soul Fire. You will be given one free draw per day.
How many diamonds will I need to get every suit set in Ghost Gathering?
The breakdown of diamonds spent per each set is as follows:
Set 1 (15 Draws ) - 450 Diamonds

Set 2 (40 Draws ) - 1200 Diamonds

Set 3 (85 Draws ) - 2550 Diamonds

Set 4 (170 Draws ) - 5100 Diamonds

Set 5 (260 Draws ) - 7800 Diamonds
What's up with the little Ghosts on my screen?
You may have noticed a little ghost or imp on your main screen but didn't know what it does. If you happen to see one of these pop up , be sure to tap on it. The little ghost will be joined by three or four other friendly imps who will drop a variety of gifts for you, including diamonds, coins, soul fire, Pavilion of Fantasy Tickets and more. The ghosts are scheduled to appear twice a day at 6:00 and 18:00 so be sure to log in at those times to grab all the gifts!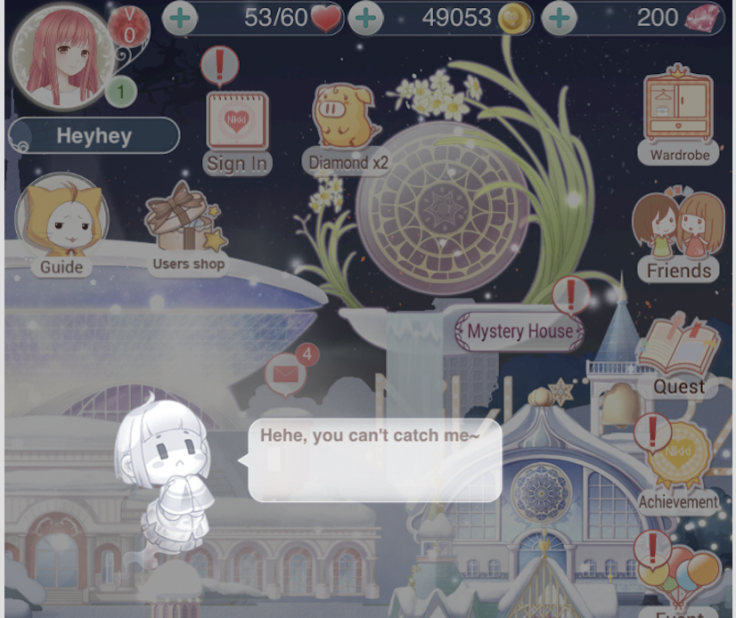 How do I use Pavillion Of Fantasy Tickets?
As mentioned above, some of you may have won a Pavilion of Fantasy Ticket from a flying ghost. The problem is, there are no clear instructions on how to use them. In order to redeem these tickets, just follow these steps.
Tap on the Mystery House icon on the main screen. This will take you to the Pavilion of Fantasy.

Once at the Pavilion of Fantasy, scroll through the outfits until you see one with a tiny golden ticket in the bottom left-hand corner.

Tap on the tiny ticket and an option will appear to either buy with Diamonds or exchange coupons. Select coupons to use your Pavilion of Fantasy Coupon.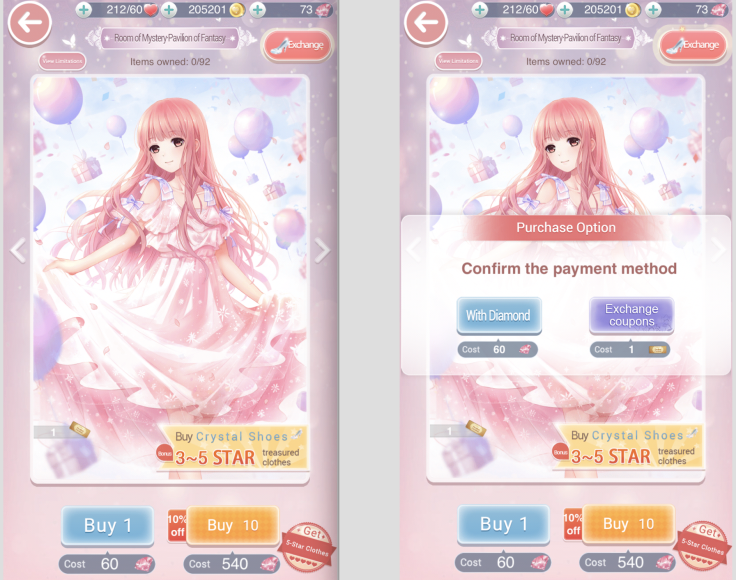 ​​​​What does the imp pendant do?
A number of Nikki Love players have noticed a new imp pendant hanging out next to their avatar, but what exactly does it do? So far it looks like nothing. Combing through every web forum we could find, no one has found an apparent use for the imp pendant. We assume it's just a decorative remembrance of the Ghost Gathering event.
Love Nikki Dress Up Queen Ghost Gathering Hell Event Story Suits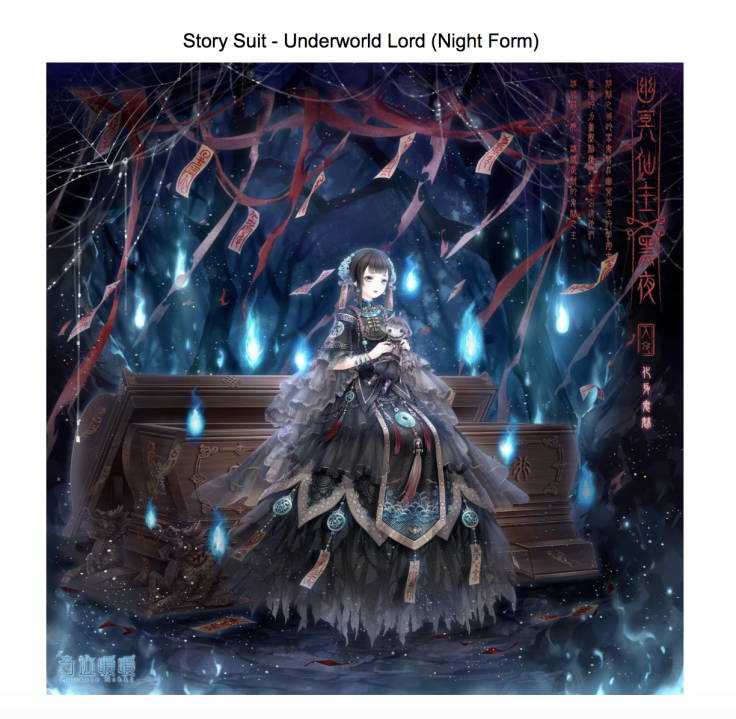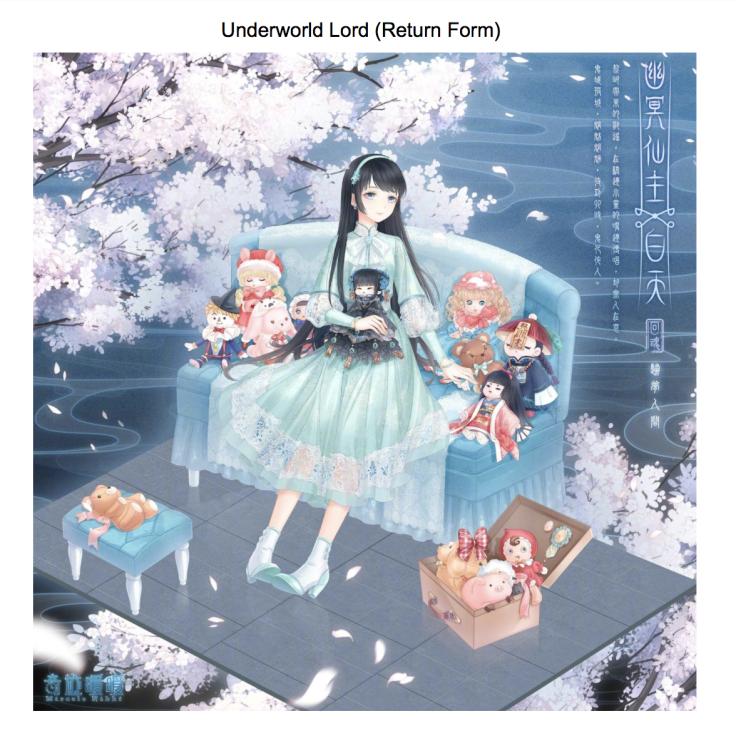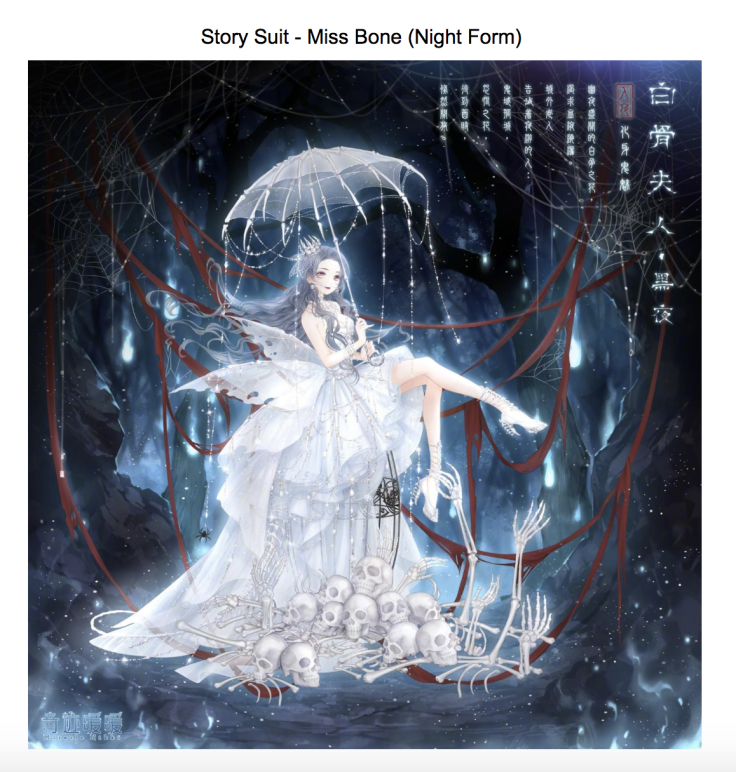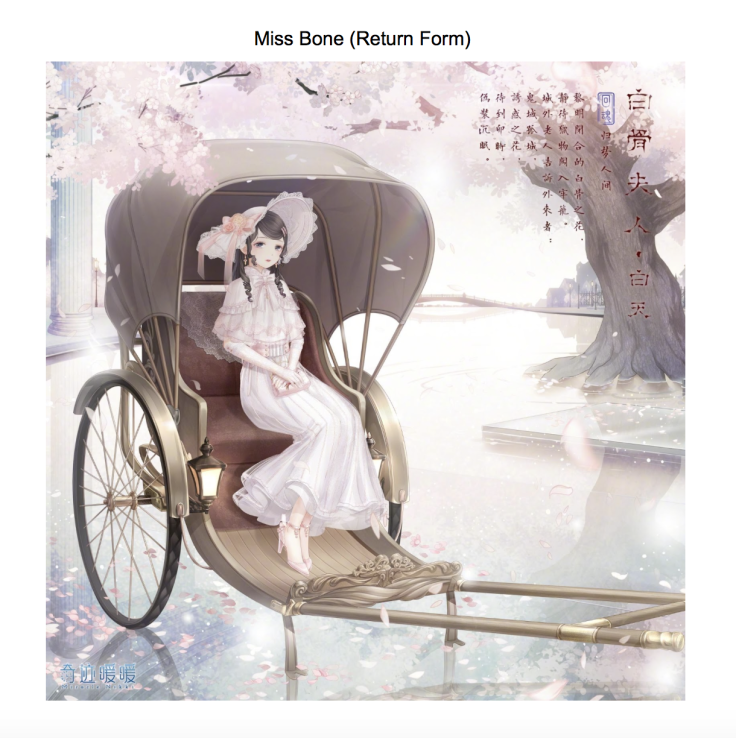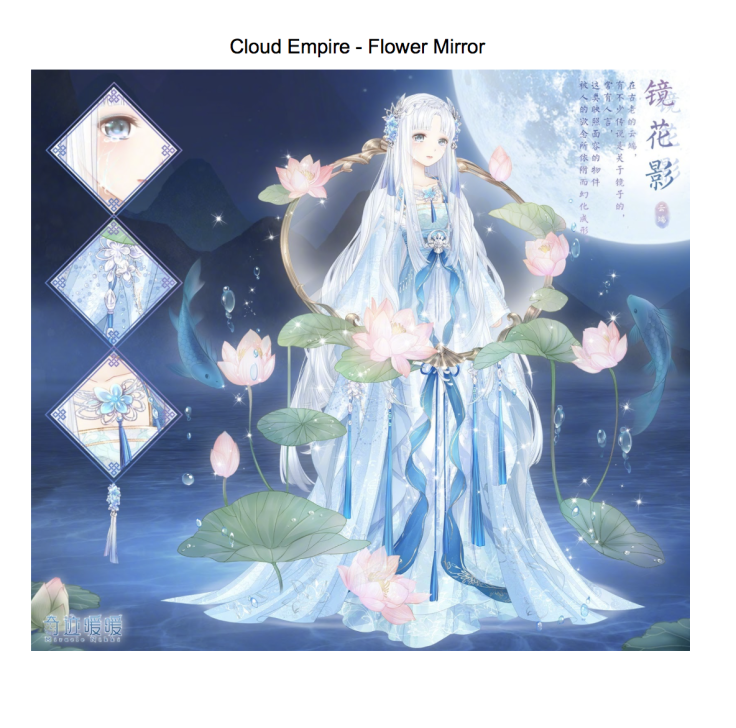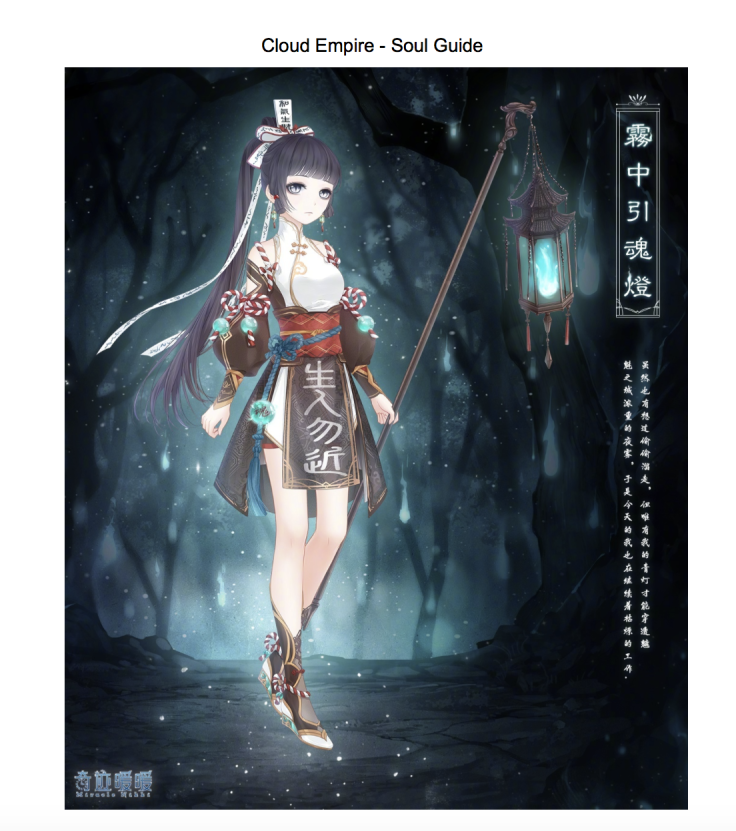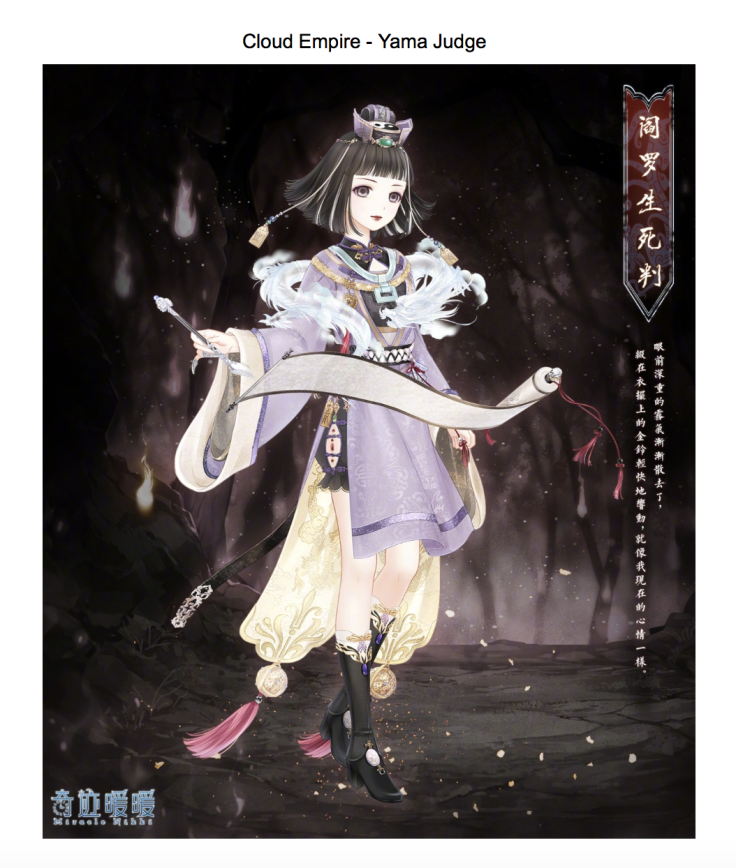 Love Nikki Dress Up Queen January 31 Update Notes
Here are all the changes applied in the January 31 update
Momo's Tracker upgraded to 3 suits at a time

Wardrobe can now be sorted by items you have vs. items you are missing

Decomposing simplified - When decomposing, you can select all extra clothes at once as long as they aren't customizable or used in recipes.

Event screen divided into three tabs for time-limited, hot, and long-term events

Gallery adds a search function to search for suits

The President Transfer Program in associations introduced allows transferring membership of an association from inactive presidents to VPs

"Buy 100" option will be added to the Room of Mystery

Items can be rotated (ex: Nikki's pose in Psalm of Time)