Smilegate's MMO action RPG Lost Ark has a new advanced class, thanks to the latest update. The May Content Update introduces the Destroyer, the fourth Warrior advanced class joining the Berserker, Paladin, and Gunlancer.
New Advanced Class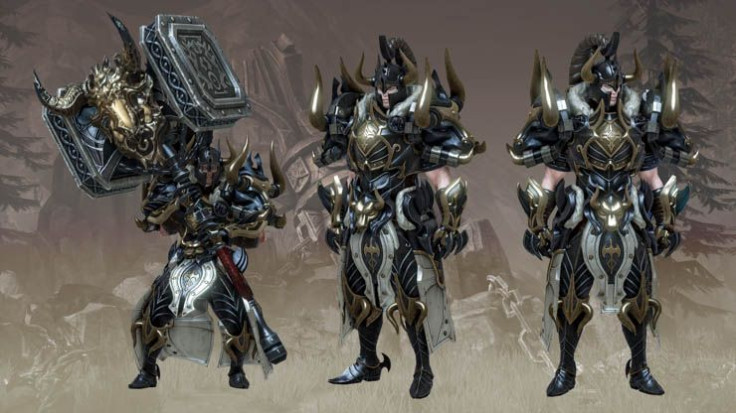 The Destroyer is a great class for those who want a melee character capable of dealing insane damage, while having potent defenses against enemies when diving into enemy packs.
The Destroyer's skills are separated into two categories: Concentration Skills and Gravity Release Skills. Concentration Skills allow the Destroyer to charge up to three Gravity Cores, when used successfully in combat.
Gravity Release Skills, on the other hand, consume the Gravity Cores to greatly enhance damage output. Using these skills can also generate a shield with HP and damage bonus depending on how many Gravity Cores are used. For instance, using all three Gravity Cores grants a 45% skill damage increase and 30% maximum HP as a shield.
The general playstyle of this class is to use Concentration skills first to charge up some Gravity Cores and then position oneself to maximize Gravity Release skills.
You can learn more about this class here.
Update Highlights
CHARACTER CUSTOMIZATION
Added 5 new hairstyles for each of the five class categories (Assassin, Warrior, Mage, Martial Artist, and Gunners)

Added 5 Warrior premade looks and 5 facial presets without facial hair

Added human ears for the Mage class

Added a scroll bar to the hairstyle selection icon list
NEW QOL MENUS, OPTIONS, and SETTINGS
Added an "Integrated Dungeon" menu that lists all the Dungeons and Raids available to a player, and allows players to enter those activities directly through the menu

This menu can be found by selecting the "Integrated Dungeon" UI element under the mini-map, or by pressing [ALT] + [Q]

Players can now check their character's participation status for various pieces of content on the "Game Menu" by pressing [ESC]

From within the settings menu, players can now set a chat macro to be displayed upon using a skill

Added "Favorite Mount" settings. Favorited mounts will be randomly summoned

Improved item loot options and settings, auto-dismantling, and loot alerts

Added an option to exclude items with specific engravings to auto-dismantling
MARKET and AUCTION HOUSE IMPROVEMENTS
You can now search more specifically from the "Advanced Search Options" menu in the Auction House. You can also reset search presets from the Advanced Search Options by deleting search options
GENERAL UPDATES
Two accessories with the same name (two "Space Rings" for example) can now be equipped at the same time

Added an item level limit of 1,415 to get gold rewards from Oreha's Well Abyssal Dungeons. Applies to both Normal and Hard mode
The full patch notes for Lost Ark May Content Update can be found on the official website.
Lost Ark is available on PC.