Kingdom Hearts 3 had an amazing showing at D23 this weekend, but fans shouldn't expect a announcement about when the game will release anytime soon. According to a new report from DualShockers, all talk of a release date reveal at E3 was a mistranslation.
The discussion began thanks to a translated tweet from Twitter user @squaresofti. Using Twitter's rough translation tools, it was believed the JRPG fan said it was "very clear" the Kingdom Hearts 3 release date would be "checked at E3." Many fans read that garbled language as a confirmation that Square Enix officials were very clear during D23 that the game's release date would be revealed in June.
However, DualShockers' deeper investigation into the message suggests most of those assumptions were incorrect. After being properly translated, it was determined the source wasn't at D23 Japan and spoke in more of a speculative tone, saying the Kingdom Hearts 3 release date has to be at E3 based on the pristine quality of the trailers. The tweet speaks from an enthusiast's perspective, not one with knowledge of the inner workings of Square Enix.
Just to be sure the context was correct, reporters contacted Square Enix for an additional statement. Representatives confirmed "there was no mention of a release date timing at the show."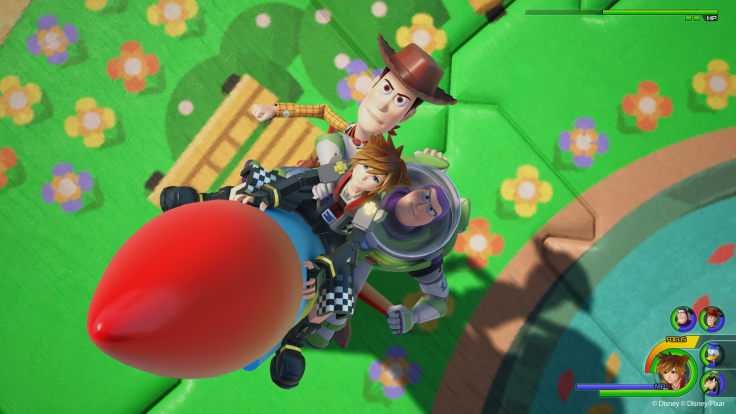 That doesn't mean the game's release date won't be revealed during the landmark industry event. After all, if Kingdom Hearts 3 is truly planned to release in 2018, E3 would be the perfect occasion to get showcase critical news. If the show ends without any mention of a date, a quiet delay to 2019 would seem rather likely. The latest speculation suggests a Frozen world reveal will be part of the E3 festivities as well.
After months of anticipation, Kingdom Hearts 3 made a huge splash at D23 Japan with two very important trailers. The first one substantiated prior leaks of a Monsters, Inc. world and demoed a renamed summon mechanic, while the second emphasized the title's theme song and Riku's new Noctis-inspired style.
Release date speculation for Kingdom Hearts 3 has persisted since the game's reveal trailer debuted during E3 2013. Unfortunately, translation mishaps like this one continue to muddy the waters for the major details franchise fans so desperately want. As we march on through 2018, an official confirmation is likely in sight. We just don't officially know when that news will be shared.
Kingdom Hearts 3 is planned to release in 2018 on PS4 and Xbox One.
Do you think the release date for Kingdom Hearts 3 will be revealed during E3? Will this game meet its vague 2018 target? Tell us in the comments section!