Injustice 2 is following in the footsteps of previous NetherRealm games by offering a mobile version to play on the go. Just like the mobile Injustice 2's console cousin, this fighting game looks amazing and plays really great.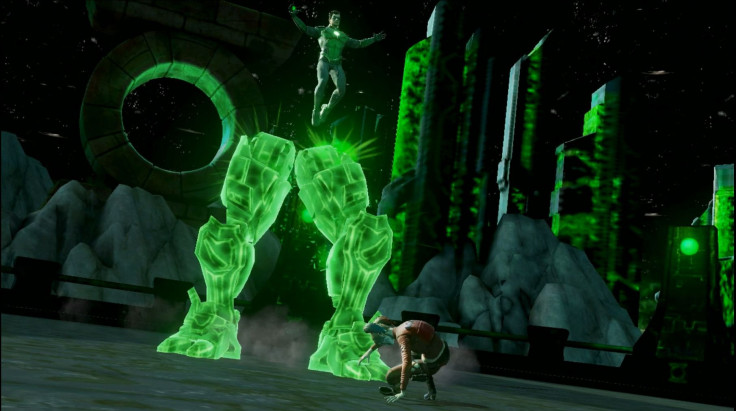 Combat in Injustice 2 mobile is fairly straightforward. Swipe up to jump, down to crouch, away from your opponent to move back and towards your opponent to rush in. Tapping with one finger initiates basic attacks, while putting two fingers on the screen lets you block incoming attacks. Players can also tap on combo buttons on the screen to initiate a more devastating attack.
Movement is fast and responsive, and fighting against a computer felt really great. Moves look crisp and chaining together combos works very intuitively. As you would expect from an Injustice game, the devastating super moves also show up, allowing Superman to punch Batman around the sun with the mere push of a button.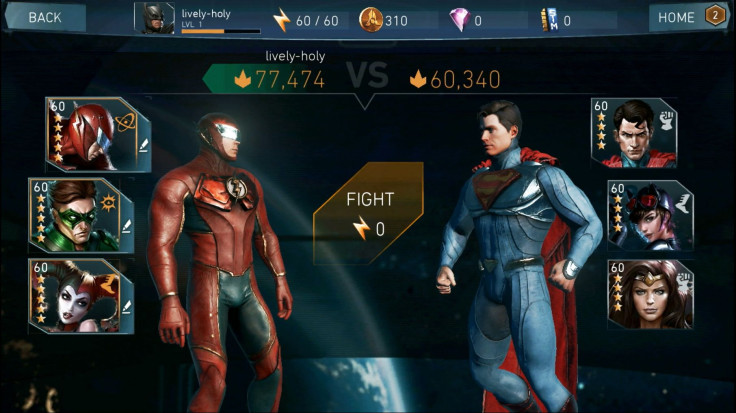 Interestingly, matches in the mobile version of Injustice 2 actually feels more similar to Marvel vs. Capcom than the console version of Injustice 2. Players are able to pick three different characters, and can switch between the three at any time during a match. Of course, this means you'll be fighting against three characters as well, so make sure you are prepared for that.
The gear system from Injustice 2 also makes its way over to the mobile version. Players can level up characters while also leveling up a character's gear. Once all pieces to a gear set are obtained, your character's appearance will be slightly altered. Once that gear is leveled up to its strongest, the character's appearance can change for a third time. Typically the visual differences are minor, with some added glowy bits or new armor, but it's still a cool change to see.
While the game plays well and has cool features, the real standout is Injustice 2 's graphics. This game just pops off a mobile device's screen with great animation quality and textures. Every character model is interesting to check out, and the added costume changes when you level up are something to strive for in itself.
Injustice 2 doesn't have a release time planned on iOS or Android, but is likely to have a slow roll-out to different countries before a full worldwide release. This is a common app release strategy that allows developers to ensure stable performance, similar to a beta testing period. Those in Canada or Australia may be able to play a few days or weeks earlier than Americans.
So what do you think? Are you interested in playing Injustice 2 on your phone? What other mobile fighting games have you enjoyed? Let us know your thoughts in the comments section below.