The developer of the popular Until Dawn, Dark Pictures Anthology, is confirmed to be working on a new horror game set during the 2003-2011 Iraq War.
The game titled House of Ashes will see the players following a group of American and Iraqi soldiers who are in search of a possible chemical weapon hidden in a secret storage facility. However, instead of finding the suspected chemical weapon, the group runs into an ancient underground temple and is being stalked by the evil residing there.
The game was announced during the Summer Game Fest via a story trailer. Players will experience the game as part of a military unit. As the trailer suggests, the way out of this horrifying temple will depend upon player choices. Players will need to prioritize their own survival and drop away personal rivalries and work as a team to escape the underworld.
Addressing the game, CEO at Supermassive Games Pete Samuels stated: "We are thrilled to reveal this third game within The Dark Pictures Anthology. Like the previous stories, Man Of Medan and Little Hope, House of Ashes will bring a brand-new story and cast of characters to players, with its own unique twists and turns.
Samuels added that players must prepare for a new threat they must face in the game. No particulars yet were mentioned about the hidden evil within.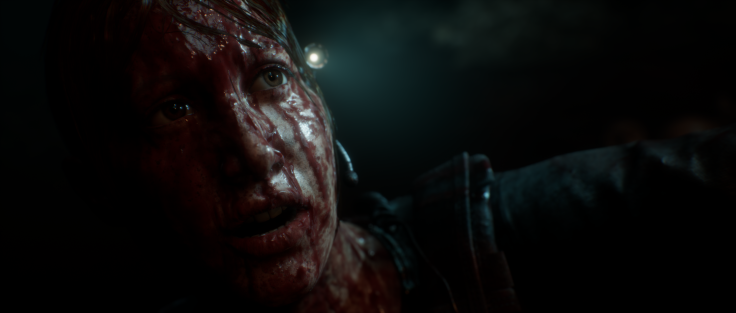 For those interested in preordering the game, House of Ashes will be available in Standard and Pazuzu editions and will also be included in the upcoming Triple Pack bundle.
The Pazuzu Edition includes the base game, the Pazuzu edition box, an exclusive figurine of an underworld creature (9x9x10 cm), a metal eclipse pin, an exclusive art print, stickers, and access to the preorder bonus: Curator's Cut.
The Triple Pack bundle is a bundle of three games: Man of Medan, Little Hope, and House of Ashes. Additionally, the pack will include a four-disc steelbook, a Dark Pictures cloth map, three pins, and Curator's Cut access.
House of Ashes is scheduled to release on October 22, 2021, on PS4, PS5, Xbox One, Xbox Series X/S, and PC.