Hitman 3 has just been released, and there's no question that there's going to be more coming in the next few months. Its developer, IO Interactive, is giving players a chance to stay ahead of things with their IOI Account.
It's not just about Hitman 3 but also a good way to learn more news from IOI. Then, there are the updates about the upcoming James Bond game, which, for now, has been titled Project 007. You can watch the teaser for this upcoming project below:
Going back to the IOI Account, signing up is free, and you can do it here. With this, players can now stay updated and download additional content.
New Suits
Signing for an IOI account makes a player eligible to free stuff. Three in-game suits for Hitman 2 and Hitman 3 are rewarded to those who sign up. Each suit is inspired by characters from previous games like Futo (mini ninjas), Lynch (Kane & Lynch), and even Freedom Phantom (Freedom Fighters). For those who don't have the account, once you've signed up and linked the game, these suits are added to the inventory the next time they launch Hitman 2 or Hitman 3. For those who already have an account, the suits become available the next time they play the game.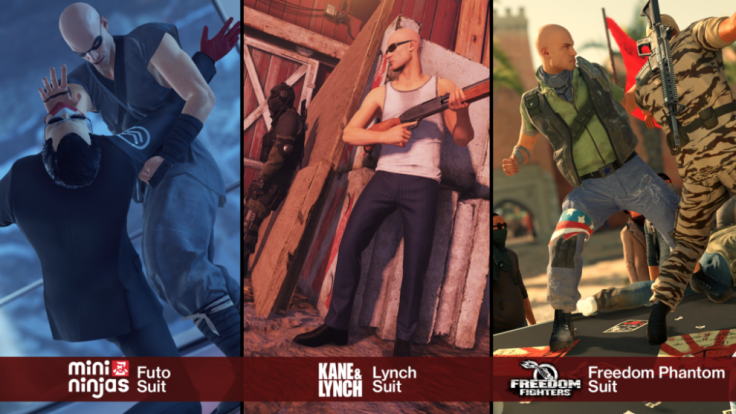 Digital Comic
Players can also get a digital copy of the Birth of the Hitman Issue #1. This is the official comic and is an important part of the Hitman universe. It's connected directly to the storyline of the World of Assassination trilogy. The issue looks into the origin story of Agent 47 and events of his early life, along with the background of his friends Subject 6 and Diana, his future handler.
To get a copy, simply go to the "downloads" section of your profile.
Additional issues of this series, though, are available on different digital platforms and comic book retailers.
Hitman 3 is available on PS4, Xbox One, PC, and Nintendo Switch. The Standard Edition is offered at $59.99, while the Deluxe Edition is $89.99, which includes the base game and a few goodies. Get the game here.