Great news everyone! The Sumo Modes in GTA Online are giving out Triple Payouts this week. Just in case you're not familiar with these modes, they're not the actual Japanese sport but a bit similar.
Players may not be using those big bods though they can make the best use of their vehicle's strength and weight to ram enemies. There's also the version where good handling and speed are needed to outmaneuver opponents. In the end, just go for whatever works for you since everyone gets rewarded with Triple GTA$ and RP for Sumo and Sumo (Remix).
For this week, simply playing the game rewards some good freebies including the Vapers Den Tee and the Dark X-Ray Emissive Mask.
Double Rewards
This week's update gives out some double rewards as well. The Biker Business Sales is one of those giving out twice the usual rewards. It's indeed good news considering that the black market is currently bullish and the price of illegal contraband is going up.
RC Bandito Races, meanwhile, are good for those who want to experience the thrill of racing but without the worry about seat belts or other safety requirements. The vehicles in this mode may be fun-sized yet the rewards are twice the usual GTA$ and RP. By the way, RC Time Trial is also handing out double rewards.
4/20 Gifts
On Tuesday next week, a lot of freebies will be given away. You probably know why right? That's because it's going to be April 20 or 4/20.
What better way to celebrate this day than going high with the High Flyer Parachute Bag? It's available for free at Ammu-Nation. After that, just proceed to Binco, Ponsonby's, or even Suburban and get the free Green Space Horror Suit. Round everything up with free Green Tire Smoke at LS Customs.
Free as well by simply playing the game are the Fake Vapid T-Shirt, Black Rockstar Camo Shirt, and White Rockstar Camo Shirt. Finally, those who had managed to get the Vapers Den Tee, early in the week or in previous weeks, can get the special aged version on Tuesday.
Plus, players can get extra profit by going to Cayo Perico. Players get paid double for all the Weed they can stuff in their Loot Bag. Don't forget that all of these are only available on 4/20. If you don't get it by then, then say bye-bye.
Lucky Wheel
Once you're done feeling all "high" and mighty, don't forget to drop by The Diamond Casino & Resort and give the Lucky Wheel a spin. The top prize is the Albany V-STR. If you're not that lucky, don't worry since you can still take home some GTA$, RP, clothing, and even mystery prizes.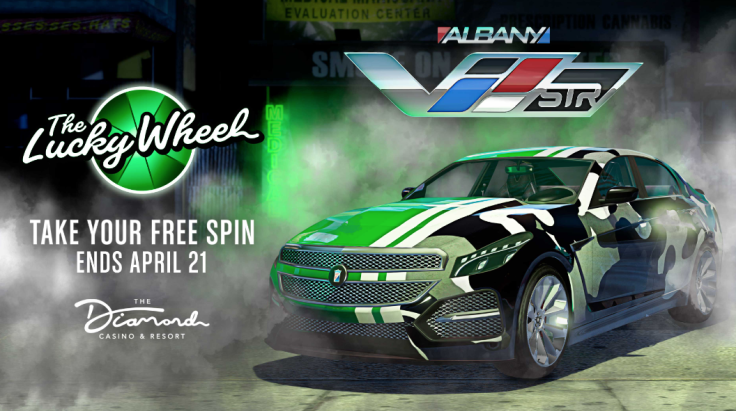 Discounts
For this week, players get to enjoy 40% off the cost of all Arcade properties along with the 30% discount on the Master Control Terminal. All Arcade Cabinets are also offered at 30% off.
Other discounts are:
Grotti Brioso 300 - 30% Off
Ocelot R88 - 40% Off
RC Bandito - 40% Off
Invade and Persuade Tank - 40% Off
Progen PR4 - 40% Off
Karin Kuruma (Armored) - 50% Off
Prime Gaming
Finally, we end our weekly update with Prime Gaming . GTA Online players that can connect their Rockstar Games Social Club account to Prime Gaming get the Sonar Station of the Kosatka submarine for free. There's also the GTA$200K reward by simply playing any time this week.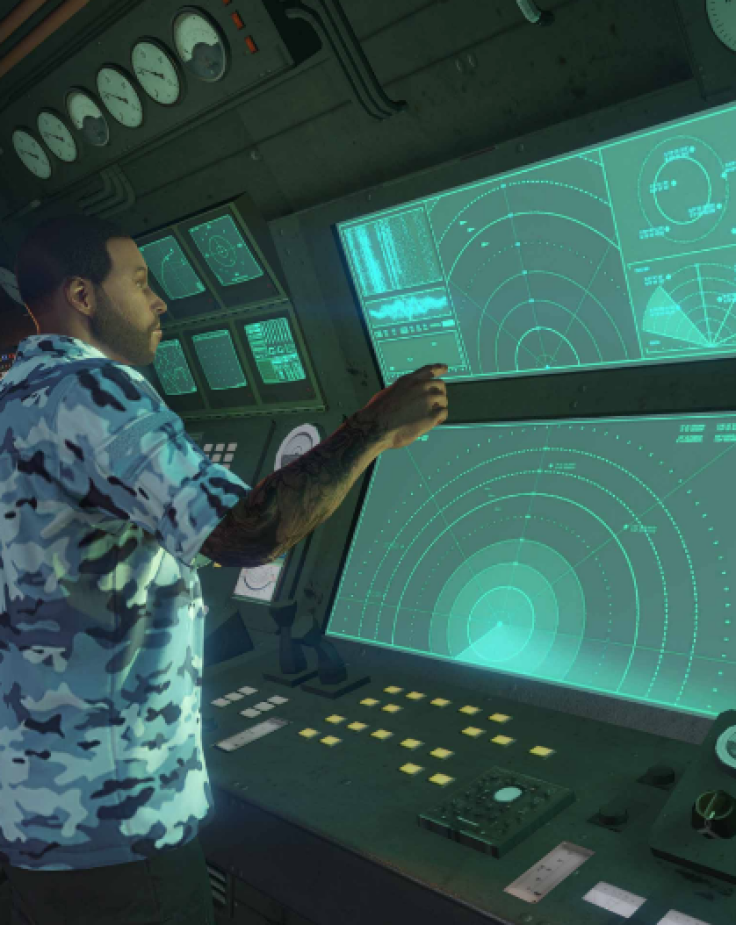 For this week as well, members get 70% off the Pegassi Zorrusso and 80% off both the classic Grotti GT500 sportscar and Pfister Comet Safari off-roader.
So what are your thoughts on this week's update?